Tourism, Terrorism, Tweets And Trump Swirl Together In Wake Of London Attacks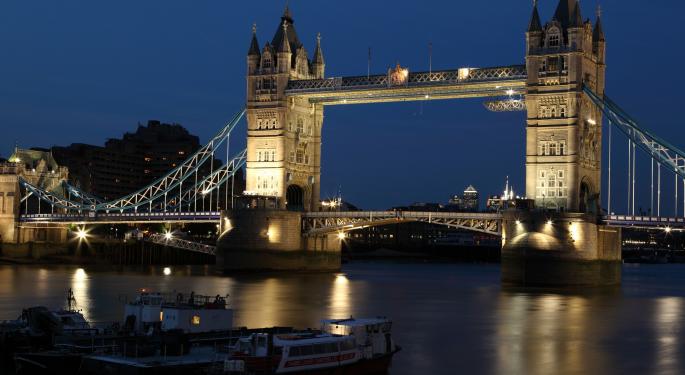 Tourism to London is expected to tumble by 30 percent during the next few months after the deaths of seven people at London Bridge, a falloff comparable to the drop in visitors when a similar terror attack rocked Paris in 2015.
London's City A.M. says the Tourism Industry Emergency Response Group were particularly concerned about the impact. Besides the seven dead, 48 were injured in the June 3 attack. Police fatally shot the three attackers.
Though the UK's tourism industry weathered terrorist attacks in Manchester in May and Westminster in March, the fact that the most recent attacks took place at one of the city's biggest tourist magnets was expected to have a more serious impact.
"London carried on doing well after Westminster, as overseas visitors had already booked and the weak pound acted as a draw, but we face a dip in business of four to five months. Paris tourism was down 30 per cent and I'm expecting something similar in London," one leisure sector boss said told The Times of London.
The Nov. 13, 2015, terror attacks in Paris killed at least 130 people and wounded hundreds.
Brits Blow Off Trump Tweets In Wake Of Terror Attack
The Brits seemed to shrug off a flurry of insults aimed at London's mayor in the wake of the killings by President Donald Trump. On Sunday, Mayor Sadiq Khan told the BBC there was "no reason to be alarmed" by the sharp increase of police on the streets.
Trump went on Twitter Inc (NYSE: TWTR) and ridiculed the mayor, apparently taking his comments out of context.
"At least 7 dead and 48 wounded in terror attack and Mayor of London says there is 'no reason to be alarmed!'" Trump tweeted Sunday morning.
A spokesman for the mayor said he "has more important things to do than respond to Donald Trump's ill-informed tweet that deliberately takes out of context his remarks."
Trump returned to Twitter on Monday to once again bash the mayor.
"Pathetic excuse by London Mayor Sadiq Khan who had to think fast on his 'no reason to be alarmed' statement. MSM is working hard to sell it!" Trump wrote.
Related Link: Pleading the 25th: Critics Invoke Little-Known Amendment To Oust Trump
Trump Travel Ban May Hurt Tourist Travel To U.S.
On the topic of tourism, terrorism, tweets and Trump, the president's attempts to ban visas for people from predominantly Muslim nations, a moved blocked by a federal courts, may have had an impact on U.S. tourism, a couple of studies indicated.
Last month, Foursquare crunched some numbers and said that Trump rhetoric and the travel ban controversy coincided with a double-digit drop in tourism.
"Our findings reveal that America's 'market share' in international tourism started to decline in October 2016, when the U.S. tourism share fell by 6% year-over-year, and continued to decrease through March 2017, when it dropped all the way to -16%. Currently, there is no sign of recovery in the data," wrote FourSquare CEO Jeff Glueck.
In March, the World Travel & Tourism Council released its annual Economic Impact Research report for 2017. It forecast growth in the country's travel and tourism sector to come in at 2.3 percent, slower than 2016's rate of 2.8 percent.
David Scowsill, CEO and president of the council, told CNBC the slowdown was attributable mainly to the stronger dollar, but that "the Trump ban is not helpful."
View Comments and Join the Discussion!
Posted-In: News Futures Politics Travel Global Top Stories Markets General Best of Benzinga