What The New Gig Economy Bill Means For Workers, In Layman's Terms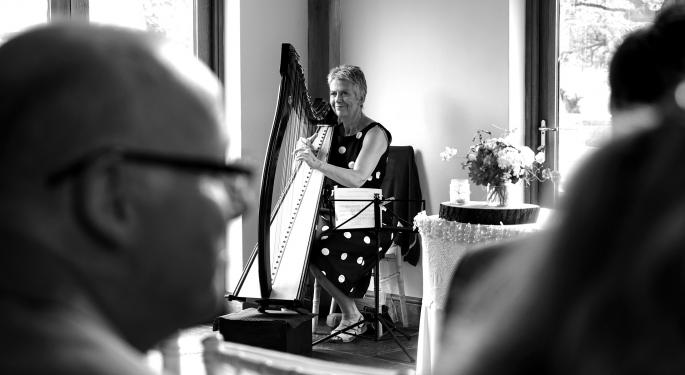 "Gig workers" make up almost 34 percent of the workforce, and Recode expects this number to double in four years.
Gig workers are the Uber drivers, AirBnB property owners, the freelance writers, the self-employed musicians — the workers who make their own schedule and find their own gigs.
This workforce has even led to Intuit Inc. (NASDAQ: INTU), soaring to an all-time high in the stock market as these individuals search for a tax software.
Despite the fact they are hired from employers like Uber and Lyft, these individuals receive almost no benefits from their employers. However, Democratic lawmakers are looking to find a way to offer these employers a safety-net.
Sen. Warner, Rep. DelBene Propose 'Portable Benefits' Bill
Sen. Mark Warner (D–VA) and Rep. Suzan DelBene (D–WA) introduced the bill to look into offering "portable benefit designs for the growing independent workforce."
These benefits include healthcare and retirement plans for gig workers. Specifically, the bill would create a $20 million grant fund, would allow states and local governments to test out different benefits options for the gig workforce.
Warner told the Hill, "[Portable benefits is] that emergency fund. It might be a fund to take care of a disability if you get hurt. It might work with some existing retirement programs. Part of it would be, depending on what happens with Obamacare, an ability to help deal with health care expenses. I think there will be a variety of models."
"With 55 million Americans freelancing, the time has come to build a new safety net to support independent workers as they move from gig to gig," Sara Horowitz, founder and executive director of the Freelancers Union, told the Hill. "The lack of portable benefits is one of the biggest impediments blocking independent workers from thriving in the new economy."
Bill's Outlined Initiatives
The bill would not just cover every gig worker immediately, but it would be a start. With the $20 million, $5 million would go towards organizations chosen by Labor Secretary Alexander Acosta looking into portable benefits, and $15 million would go toward new programs. In order to be eligible for the grant, the benefit programs would need to cover options for retirement savings, sick leave, disability insurance, as well as other benefits.
The grants would go beyond just retirement benefits as Warner wants to make even more benefits available to the workforce.
Warner and DelBene's proposal has already received widespread support. Even Uber and other startups that use "gig workers" have expressed in the past they would like to offer their workers some sort of benefit. In particular, Uber raised its rates in eight different states in order to cover the injury insurance cost for its drivers.
Warner told Axios he expects the bill to gain support from both Democratic and Republican lawmakers.
Related Links:
Winners And Losers From Trump's $4 Trillion Budget Proposal
Post Office Reform Act Likely Dead This Year After House Republican Investigating Trump Steps Down
View Comments and Join the Discussion!
Posted-In: News Entrepreneurship Futures Politics Topics Legal Markets Media Best of Benzinga