Britons Left With Voter's Remorse? Number Who Think Brexit Is Beneficial Continues To Decline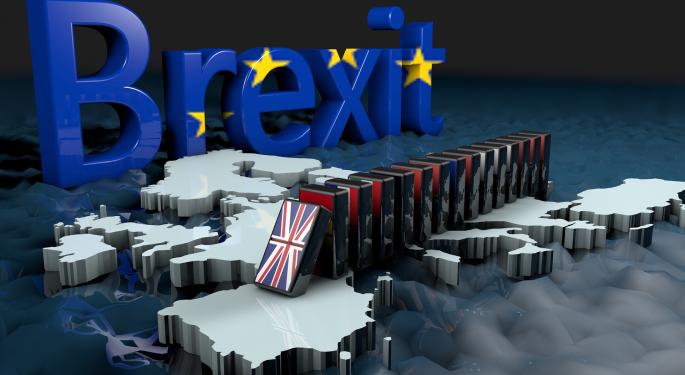 The U.K. has officially begun its divorce proceedings, with Prime Minister Theresa May officially notifying the European Council President Donald Tusk of the nation's intention to leave the union under Article 50 of the EU's Lisbon Treaty. The U.K. is set to begin negotiations with the other EU members in May.
Where It All Began
For the uninitiated, the U.K., which has been part of the 28-member European Union, opted to come out of the union after a referendum on June 23, 2016, turned in results of 51.9 percent to 48.1 percent in favor of the nation leaving the union. Subsequently, then U.K. Prime Minister David Cameron decided to step down and May took over from him. There hasn't been any near term ripple effect, as the U.K. economy grew 1.8 percent in 2016, although the pound did get a hit.
Soft Vs. Hard Brexit
The process goes like this:
If the EU and the U.K. amicably reach an agreement concerning the break-up in the two-year timeframe they have given for it, then there will be a dignified parting, else the U.K. has to face the ignominious prospect of being kicked out of all the EU agreements, including the EU internal free trade agreement, which experts term as a hard Brexit. A soft Brexit may result if the two parties strike compromise deals on several issues. This would also allow U.K. some degree of access to the EU's single market.
When things stand like this on the political front, the pulse of the Britons reflects increasing worries concerning the economic impact of a Brexit.
Britons Turning Wary Of A Brexit
Infographics presented by Statista based on data compiled by IHS Markit showed that the percentage of Britons thinking the Brexit will be worse for the economy increased to 53 percent in March, up from 47.3 percent in November 2016, 46.5 percent in August 2016 and 42.3 percent in July 2016.

Source: Statista
At the same time, the proportion of Britons believing the Brexit will be good for the economy has been dropping gradually. The percentage is now at 28.9 percent, down from 31.0 percent in November 2016, 35.3 percent in August 2016 and 38.8 percent in July 2016.
The iShares Trust (NYSE: EWU) closed Wednesday's session up about 0.1 percent at 32.54.
Related Links:
Cramer On Brexit: Don't Chase British Stocks
View Comments and Join the Discussion!
Posted-In: News Emerging Markets Eurozone Politics Topics Markets Media General Best of Benzinga