British Pound Remains Stable As The Brexit Process Is Official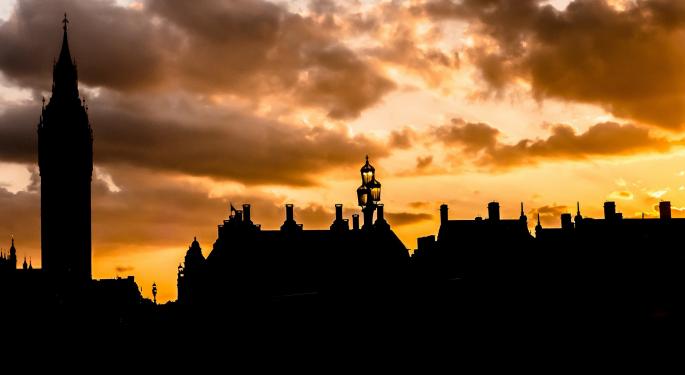 The British pound was relatively stable Wednesday morning at $1.2451 after Prime Minister Theresa May submitted a letter to the European Union and triggered Article 50, which formally begins the "Brexit" process.
People in the United Kingdom voted last year to leave the European Union and the government pledged prior to the vote to fulfill the will of its people, regardless of the outcome.
On Wednesday, the government fulfilled its promise.
In a letter to the European Union, May said the decision to leave the EU in no way whatsoever signals a "rejection of the values" it shares nor is it an attempt to "do harm" to remaining member states.
May's letter reaffirmed the country's commitment to helping the European Union succeed and prosper, but also emphasized the Brexit vote was a decision to "restore our national self-determination."
"We are leaving the European Union, but we are not leaving Europe - and we want to remain committed partners and allies to our friends across the continent," the letter concluded.
Now What?
Despite May's letter, the actual Brexit process could take years to finalize as it requires new trade and political agreements that were previously covered by the greater European Union.
May told policy and lawmakers in London that while there will be "consequences," including a loss of influence, the country is ready to accept it and move forward.
"We can together make a success of this moment," she was quoted as saying by the Independent, by "building a Britain that our children and grandchildren are proud to call home."
See Also:
Investors Survived Brexit And Trump, Now Rewarded With Dow 20K
What Brexit Woes? British Economy Grew More Than Expected In Q3
Posted-In: Article 50 Brexit European UnionNews Eurozone Commodities Global Markets Best of Benzinga
View Comments and Join the Discussion!