Article 50 Could Be Triggered Soon: Here's What You Need To Know About The Brexit Process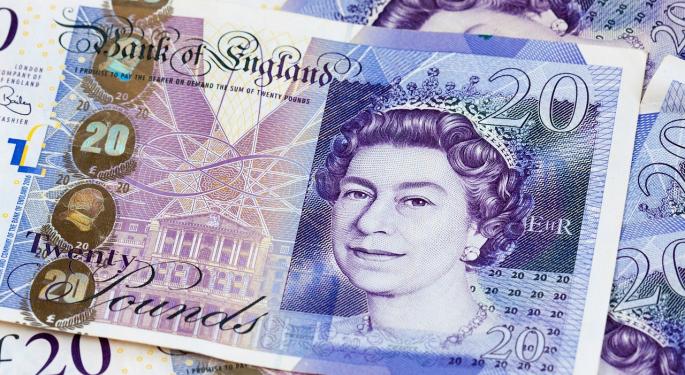 The British people voted in the Brexit referendum last year to leave the European Union. Although many months has passed since the vote, the process will officially begin when the country's Prime Minister Theresa May triggers "Article 50" as promised by the end of March.
Article 50 of the Lisbon Treaty gives the EU official notice it will be leaving the organization and will also mark the start of new trade and other diplomatic negotiations.
A Bloomberg report offered a brief "FAQ" guide as to what to expect.
The British Pound
The British pound has lost nearly 20 percent since the election in late June of 2016 and many investors are now wondering if the slump is already factored into the currency.
Bloomberg cited analysts at Bank of America who believe the currency faces downside amid a "disruptive start to negotiations." Other research firms, including JPMorgan, are bearish and told clients on March 3 the pound is the most overvalued currency in the Group-of-10.
Analysts at Morgan Stanley took the other side of the trade and suggested a lot of the negativity is already priced into the pound.
What To Look Out For
Bloomberg cited Viraj Patel, a strategist at ING Groep, who argued that investors focus on the financial services industry's role in the negotiation talks. Specifically, the segment is a key contributor to the U.K.'s economy and if there are any signs that investments are being shifted outside of the U.K., this could have a negative impact on the country as a whole.
Patel also said it's important to keep an eye on the level of foreign ownership of U.K. bonds, which declined over the past two months. He noted if this trend continues for a few more months it will be a clear sign that he market is "telling you something."
Related:
Pound Woes Could Be Good News For These U.K. ETFs
The British Pound Is Trading At A 7-Week Low, And Some Analysts See Further Downside
Posted-In: Article 50 Brexit british pound Theresa MayEurozone Markets Media Best of Benzinga
View Comments and Join the Discussion!