2 Ways Fannie And Freddie Shareholders May Still Have A Chance In Court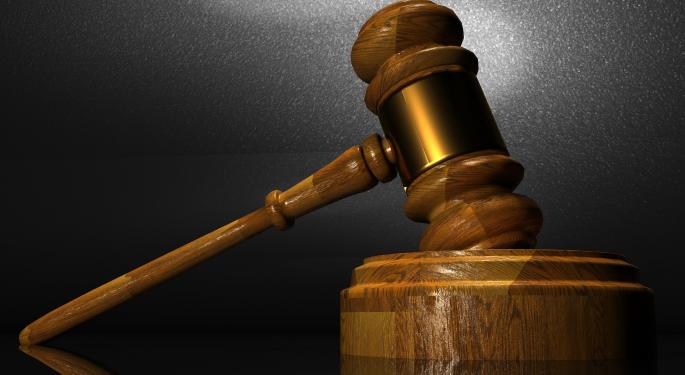 Shares of Federal National Mortgage Assctn Fnni Me (OTC: FNMA) and Federal Home Loan Mortgage Corp (OTC: FMCC) plummeted more than 30 percent on Tuesday after an appeals court upheld a decision denying hedge funds the right to challenge the government-sponsored enterprises' (GSEs) net worth sweep.
Fannie Mae and Freddie Mac generated nearly $10 billion in combined profits in Q4, but shareholders didn't get a dime of it thanks to the Treasury's net worth sweep, which requires Fannie and Freddie to fork over all of their profits to the government. Investors argued in court the net worth sweep was an illegal amendment to the terms of Fannie and Freddie's Financial Crisis bailout, but the appeals court agree with a previous judge's ruling and rejected the appeal.
Related Link: Steven Mnuchin May Now Be Fannie Mae And Freddie Mac Investors' Last Hope
Shareholders had hoped the original ruling would not hold up on appeal. The trading action in the two common stocks, along with preferred shares such as FED HOME LOAN MTG 5.79% PRF PERP USD50 (OTC: FMCCK) and FED MATL MORT ASSC 7.625% PRF NON-CUM SER'R' (OTC: FNMAJ), is a good indication of the blow the bull case took on Tuesday. However, Fannie and Freddie shareholders' legal case isn't quite done just yet.
2 Ways
Hedge funds may now choose to ask for a rehearing by the appeals court or take their case to the U.S. Supreme Court. Of course, they will have to hope the Supreme Court will see the case differently than the lower courts did.
In addition, attorneys representing institutional investors say some of them may still be able to profit from any damages awarded from the class action lawsuit.
"The institutional plaintiffs could still benefit from the damages claims brought by the class, assuming they fall within the definition of the class, which likely they do," attorney Hamish Hume explained.
Part of the appeals court's ruling allows shareholders with contract-based claims to continue to pursue legal action.
"The net-worth sweep repudiated shareholder's contracts with Fannie and Freddie, and we are pleased today's decision shows that shareholders will not be left without a remedy for this breach of contract," Fairholme Funds attorney Charles Cooper said of the ruling.
There's no question the Fannie and Freddie investment thesis took a major blow Tuesday, but there's still light at the end of the tunnel for shareholders. The tunnel may have simply gotten a bit narrower.
Posted-In: Fairholme Funds fannie mae freddie mac Supreme CourtPolitics Legal Media General Best of Benzinga
View Comments and Join the Discussion!