Why Preferred Shares May Be Preferable For Fannie Mae And Freddie Mac Investors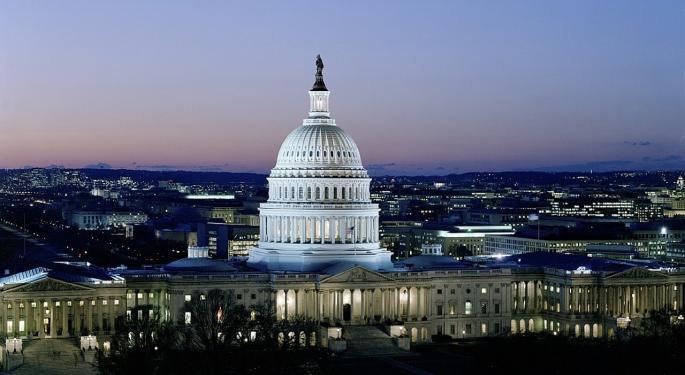 Traders appear to be taking profits on the massive 50 percent-plus rally in Federal National Mortgage Assctn Fnni Me (OTC: FNMA) and Federal Home Loan Mortgage Corp (OTC: FMCC) this week following comments by President-elect Donald Trump's new Treasury Secretary appointee.
On Wednesday, Steven Mnuchin confirmed his appointment to the position and said that Fannie Mae and Freddie Mac can't continue to be owned by the government.
"We will make sure that when they are restructured, they are absolutely safe and don't get taken over again," Mnuchin said.
Mnuchin didn't provide details about the game plan for Fannie and Freddie, but some analysts have speculated that Trump intends to allow the two government-sponsored enterprises (GSE) to retain their profits and enter the private market. However, the uncertainty surrounding the situation leaves investors with a difficult decision when it comes to investing in the two GSEs.
Common shares likely have the most upside. Bill Ackman recently projected $23/share for Fannie Mae, while Dick Bove estimates $18. However, in the event of a liquidation, common shares could end up completely worthless.
On the other hand, preferred shares, such as FED HOME LOAN MTG 5.79% PRF PERP USD50 (OTC: FMCCK) and FED NATL MORT ASSC 7.625% PRF NON-CUM SER'R' (OTC: FNMAJ) offer more protection in the event the government simply liquidates the companies' assets.
Preferred shares are higher on the priority list when it comes to claims on liquidation proceeds, and they have fixed liquidation values that protects them from the same type of dilution risk the common shares have.
Of course, these preferred shares understandably trade at a high premium to common shares, meaning they likely have less upside in the event of a favorable outcome.
Investing in Fannie Mae and Freddie Mac is a big risk no matter what. Traders choosing between common and preferred shares simply have to determine exactly how much risk they're willing to take.
Posted-In: Bill Ackman Dick Bove fannie mae freddie mac Steven MnuchinPolitics Trading Ideas General Best of Benzinga
View Comments and Join the Discussion!