Who Bears The Brunt Of New Quarantine Costs?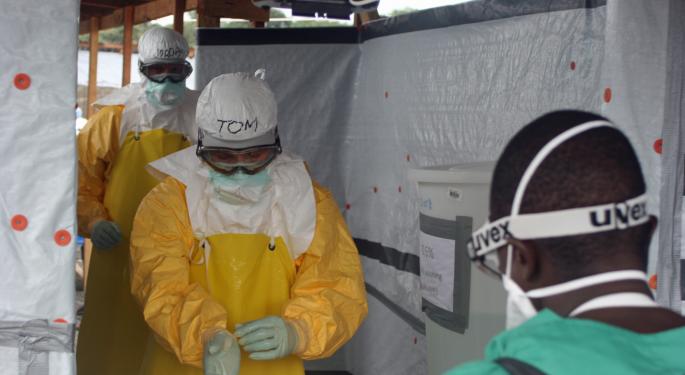 The question of how much power the government should exercise to keep Americans safe is a complicated and controversial issue; one that is the root of much of the conflict arising since President Donald Trump took office two weeks ago. Trump's travel ban on visitors from seven majority-Muslim countries has civil liberties protesters up in arms. However, Trump and his supporters believe these extreme steps are necessary to protect the country from terrorist attacks.
While the travel ban has captured plenty of headlines, another issue related to governmental power is flying mostly under the radar.
CDC's Updated Policy On Quarantines
Last month, the Centers for Disease Control and Prevention published its first update to its quarantine policy since the 1940s. The new rules are now under review by the Trump administration, but they are scheduled to go into effect this month.
The biggest proposed change to the CDC quarantine policy relates to who may be subject to quarantine. Under the old rules, the CDC's quarantine powers were mostly restricted to travelers crossing state lines or federal borders. In addition, the CDC's quarantine powers extended only to about a dozen specific diseases, including diphtheria, plague and smallpox.
The new rules grant the CDC power to quarantine anyone in the United States without the approval of local or state authorities. While many health officials and public safety experts believe updating the antiquated quarantine laws is a positive step, others are concerned about the power the new rules grant the CDC and the possible costs of an increasing number of medical quarantines.
Cost And Concern: Insurers
The new rules allow the CDC to quarantine individuals for up to 72 hours before their case is subject to review. Of course, someone must pay for the tremendous medical and wage loss costs associated with these quarantines.
Unfortunately, most health care plans do not specifically address medical quarantines. Of the ones that do, some cover quarantine costs and others don't.
New York Governor Andrew Cuomo ordered a 21-day ebola-related quarantine back in 2014. In that instance, the state of New York helped pay the quarantine costs to those affected that were not paid by their employers during that time. Insurance Information Institute economist Steven Weisbart believes disability insurance is unlikely to cover quarantine costs unless the person is ill to the point they are physically unable to work.
Along the same lines, the Family and Medical Leave Act allows employees of large companies up to 12 weeks of unpaid leave, but only if they are seriously ill. If they are simply quarantined, they may not be protected from losing their jobs.
If quarantines become more common, insurers will certainly expand coverage to protect their customers, but they will also hike premiums as well. While Americans continue to debate the philosophical cost of the liberty they give up for government protection, they may soon be counting the cost of governmental quarantines in actual dollars and cents.
Image Credit: By CDC Global (CDC Director exits Ebola treatment unit) [CC BY 2.0 (http://creativecommons.org/licenses/by/2.0)], via Wikimedia Commons
View Comments and Join the Discussion!
Posted-In: Andrew Cuomo Centers for Disease Control and PreventionNews Health Care Politics FDA Legal General Best of Benzinga