Super Bowl Hype And The Marriage Of New And Traditional Advertising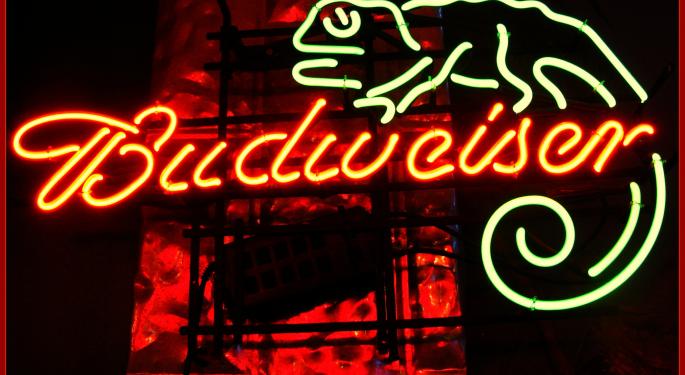 Back in 2011, companies launched a new marketing tactic of teasing their Super Bowl ads. But that strategy — considered bizarre at the time — is no longer enough.
Now, it's about meta-marketing.
The New York Times Co (NYSE: NYT) reported Sunday that companies with coveted Super Bowl air space are advertising for their advertisements. And they're paying big for it.
On average, a 30-second commercial cost advertisers about $5 million this year, up $200,000 from 2016. Companies are paying additional amounts — between 25 and 100 percent of the original ad price — on meta-advertisements.
Anheuser-Busch InBev SA NV (ADR) (NYSE: BUD), which booked four commercial slots, hosted a complete media day to promote hype for its airtime.
Marketers have long encouraged this blend of new and traditional promotions strategies.
Where Traditional Meets New Media
The rise of social media has triggered a general shift away from the traditional channels of television, radio, snail mail and billboards, which are generally more expensive and have more limited reach than do Twitter Inc (NYSE: TWTR) ads, email campaigns and search engine optimization.
Still, some advertisers see merit in traditional platforms and promote a balanced marketing approach using both new and old methods to leverage one another.
But others adamantly advocate one form over the other.
Some laud traditional marketing for its exposure to a broad range of consumers — but that's generally the only advantage.
New media proponents champion the ability to interact directly with customers and receive immediate feedback on the efficacy of outreach. The personalized nature of new media allows companies to target interested consumers and cater to their interests, which prevents waste of time and money spent appealing to disinterested parties.
New media also has cost on its side.
The Value Of New Versus Old
In 2010, Morgan Stanley reported that social media advertisements cost an average of $2.50 per thousand impressions (CPM). Meanwhile, mailings had an average CPM of $57, broadcast TV $28, magazines and newspapers $16, radio $10 and billboards $5.
In 2015, one firm reported that the CPM for Facebook Inc (NASDAQ: FB) ads were as low as $0.67, although the Financial Times reported an average Facebook CPM of $1.54. The Times also revealed a Twitter CPM of $12.16 and LinkedIn Corp (NYSE: LNKD) of $27.90.
According to these figures, new media advertisements appeared most efficacious. But studies have varied on results, and at least one proved traditional media as a yet competitive force in marketing.
According to a 2014 post by Adage, a 30-second TV commercial averaged a CPM of $24.76, while Instagram opportunities straddled the rate with photo CPMs of $20 and video CPMs of $30.
And even if statistics don't generally support traditional methods, anecdotes do.
Forbes recalled a significant drop in sales for PepsiCo, Inc. (NYSE: PEP) in 2010 when the company forewent a Super Bowl commercial slot. Media integration, Forbes wrote, was the takeaway.
Image Credit: "Remember - i before e, except in Budweiser" By Nancy ~ from Orlando, FL, USA [CC BY-SA 2.0], via Wikimedia Commons
Posted-In: News Education Topics Sports Events Movers Tech Trading Ideas Best of Benzinga
View Comments and Join the Discussion!