What Is NAFTA And Why Does Trump Have Such A Problem With It?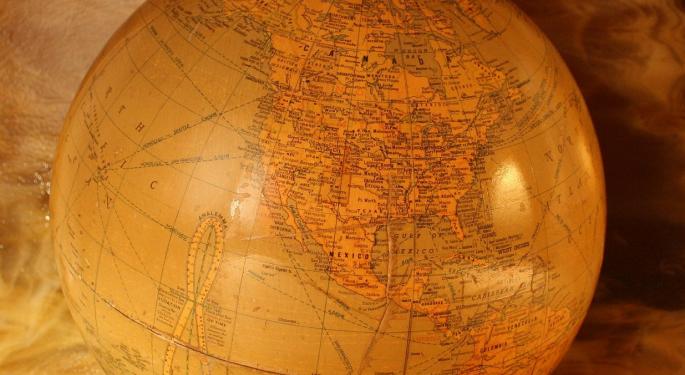 The North American Free Trade Agreement, or NAFTA, had not been widely discussed until the latest presidential campaign. However, Donald Trump's repeated comments and criticism made it quite notable.
"[NAFTA] was one of the worst things that ever happened to the manufacturing industry [...] the worst trade deal maybe ever signed anywhere," Trump said in the first presidential debate.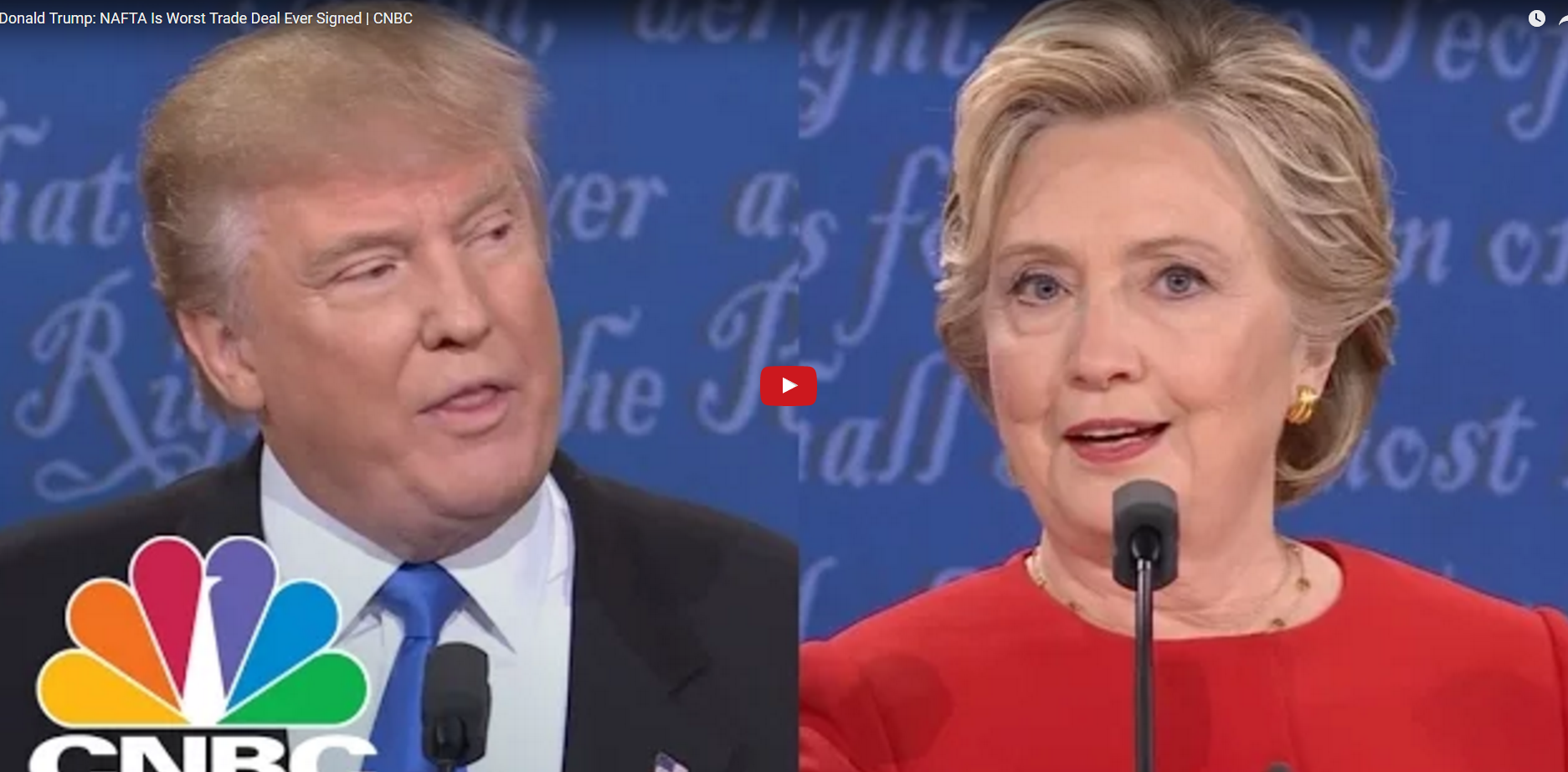 While those fluent in Spanish know "nafta" (not capitalized) means "oil" or "fuel," for the rest, the word may not hold much meaning. Even still, understanding the Spanish meaning provides little insight into the trade agreement, which is far from limited to energy exchanges; at a stretch, the acronym's Spanish counterpart could signify the potential of the agreement between the three North American countries.
What Is NAFTA
Back in 1994, under President Bill Clinton's administration, Canada, Mexico and the United States signed a trade agreement based on some ideas from President Ronald Reagan.
NAFTA effectively (yet progressively) eliminated almost all tariffs on trade among these three countries, incentivizing (a la EU) the free flow of materials, supplies and products. In addition, the treaty involved protection for foreign investments and intellectual property, laxer access rules for business travelers, "access to government procurement opportunities," and a commitment to the environment and to labor cooperation — NaftaNow.
What's Next
Roughly $1.4 billion in good go through the Mexico-U.S. border every day. This means that, in one year, more than $500 billion cross the line. This ease of access to imported products has cost the U.S. hundreds of thousands of jobs, Trump has argued. But, is this true?
Well, yes and no. Some jobs have been lost, but many others have been created. According to a nonpartisan report issued by the U.S. Congress, "NAFTA did not cause the huge job losses feared by the critics." In addition, numerous experts have calculated the number of jobs that depend on the trade with Mexico to be in the millions.
Having said this, no matter what Congress or experts say, the president of any of the signing countries can unilaterally withdraw its state from NAFTA, as long as he/she provides all the involved parties a six months' notice.
The Aftermath
Among the companies that would be most affected by a withdrawal from NAFTA are Ford Motor Company (NYSE: F) and General Motors Company (NYSE: GM), which produce many of their vehicles in (cheaper) Mexico, and then import them for sale in the United States. Nonetheless, it should be noted that both these companies employ a lot more people in the United States than in Mexico. The case is similar for The Coca-Cola Co (NYSE: KO) and International Business Machines Corp. (NYSE: IBM).
Other scenarios where NAFTA is renegotiated instead of torn up are analyzed in this CNN Money article.
Posted-In: Emerging Markets Politics Topics Global Top Stories Economics Markets General Best of Benzinga
View Comments and Join the Discussion!