Coal And Solar Stocks Split Directions Following Clinton's Defeat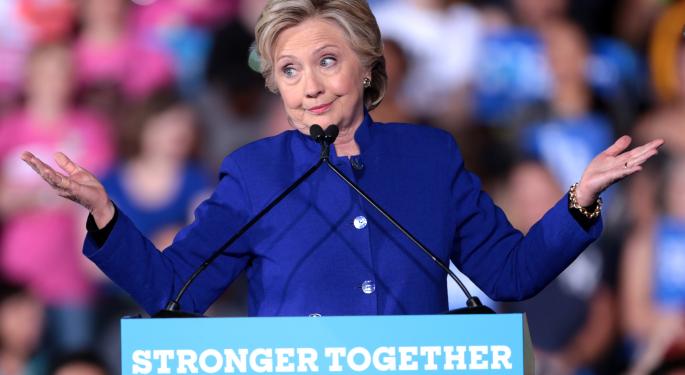 The defeat of Hillary Clinton to Donald Trump in the 2016 U.S. presidential election has led to contrasting reactions within the energy sector, particularly regarding coal and solar stocks.
Trump's Energy Plans
The Trump win is seen as a boost to coal producers, as he intends to revive the coal industry, while solar stocks are falling due to the fact that Trump is an opponent of the current Clean Power Plan.
Among others, Trump plans to unleash America's $50 trillion in untapped shale, oil and natural gas reserves, plus hundreds of years in clean coal reserves.
Further, Trump favors open onshore and offshore leasing of federal lands, eliminating moratorium on coal leasing and open shale energy deposits.
Trump also intends to encourage the use of natural gas and other American energy resources. He believes these actions will cut emissions as well as bring energy prices down.
With a Trump win, policies of Clinton — including the Clean Energy Challenge, 140GW solar installation target — will now fail to materialize. Further, Clinton's campaign was expected to provide up to $62 billion in additional subsidies for solar.
Further, Trump intends to cut federal spending on climate change by up to $100 billion over eight years by eliminating domestic and international climate programs including the Paris Climate deal.
Stocks On The Move
The following coal-related stocks are on the rise after Trump's win:
On the other hand, the following solar stocks were in the red post-election results:
Image Credit: By Gage Skidmore from Peoria, AZ, United States of America (Hillary Clinton) [CC BY-SA 2.0], via Wikimedia Commons
View Comments and Join the Discussion!
Posted-In: 2016 presidential electionNews Commodities Politics Markets Movers Trading Ideas General Best of Benzinga