Why Olympic TV Ratings Were So Poor And What NBC Got Wrong In Rio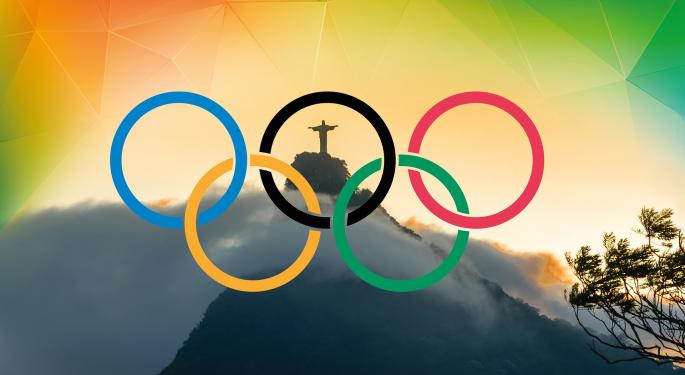 Comcast Corporation's (NASDAQ: CMCSA) NBC isn't happy with the results of the Olympics. Not because Americans didn't bring enough medals back home, but due to the 17 percent decline in primetime viewership witnessed in relation to the previous Summer Olympic Games. Comcast paid $12 billion for exclusive U.S. broadcast rights to the event through 2032.
According to Bloomberg News, the tumble was largely driven by a marked loss of interest among younger demographics: NBC figures showed a 25 percent drop in viewers aged 18 to 49, when compared to the 2012 Olympics.
Related Link: Are The Olympics Profitable?
With corruption and scandals, record-breaking performances and athletes broadcast in high definition, why weren't people watching?
Rolling Stone said, "NBC can't blame the low ratings on the first twentysomething they find; it's not a generational thing that you can blame on the dude with the weird haircut who keeps Snapchatting selfies of himself out into the ether. Nope, it's squarely on NBC."
The problem was how they chose to air the events, with some of the marquee ones not being broadcast live, but several hours after they had finished. NBC execs thought "it would be fine to post something that happened earlier in the day on nighttime television, hardly taking into account that something that happened five hours earlier may have just as well taken place in the 1990s with the way news and information spreads," Rolling Stone explained. Their broadcast strategy seemed to not take into account basic things like the existence of Twitter Inc (NYSE: TWTR).
With more viewers and ad dollars turning online, it's time to figure out a new strategy. In order to compete, traditional TV will have to stage a Bolt kind of move.
View Comments and Join the Discussion!
Posted-In: nbcuniversal Olympics Rio 2016News Sports Events Media General Best of Benzinga