Aetna's Withdrawal From Obamacare Linked To DOJ's Issues With Humana Acquisition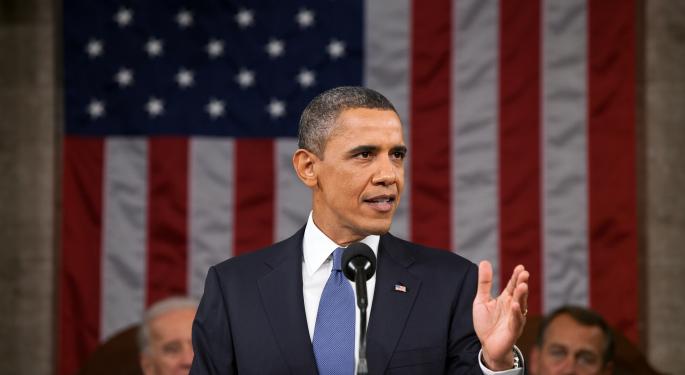 On Monday, Aetna Inc (NYSE: AET) announced it was substantially reducing its presence on the individual exchanges next year. The insurer said it would stop offering policies on the public exchanges in 11 of the 15 states where it currently operates, only continuing to sell Affordable Care Act products in Delaware, Iowa, Nebraska and Virginia.
CEO Mark Bertolini said the withdrawal was related to the company's second quarter pretax loss of $200 million – and the total pretax loss of more than $430 million since January 2014 in its individual products line.
However, investors and analysts were somewhat confused by the move. Now, new information has arisen, shedding some light on the issue.
It seems like Aetna is really interested in acquiring Humana Inc (NYSE: HUM), but the Department of Justice doesn't look convinced about the move's implications. Although Bertolini assured in the past the deal and the company's evaluation of the exchange business weren't linked, they seem to be.
A letter that Bertolini sent to the DOJ's Ryan M. Kantor in early July surfaced on Wednesday. In the epistle, the CEO made it clear the company would be forced to leave most of its Affordable Care Act markets unless the Humana acquisition was approved. A couple of weeks after the letter was sent out, the DOJ said it would sue to stop the transaction – same as it would do with the Anthem Inc (NYSE: ANTM)-CIGNA Corporation (NYSE: CI) merger. A few days later, the scale back announcement from Aetna was issued.
The language is clear that it's better quoted than explained:
Our analysis to date makes clear that if the deal were challenged and/or blocked we would need to take immediate actions to mitigate public exchange and ACA small group losses. Specifically, if the DOJ sues to enjoin the transaction, we will immediately take action to reduce our 2017 exchange footprint. We currently plan, as part of our strategy following the acquisition, to expand from 15 states in 2016 to 20 states in 2017. However, if we are in the midst of litigation over the Humana transaction, given the risks described above, we will not be able to expand to the five additional states. In addition, we would also withdraw from at least five additional states where generating a market return would take too long for us to justify, given the costs associated with a potential break- up of the transaction. In other words, instead of expanding to 20 states next year, we would reduce our presence to no more than 10 states. We also would not be in a position to provide assistance to failing cooperative exchanges as we did in Iowa recently.

Finally, based on our analysis to date, we believe it is very likely that we would need to leave the public exchange business entirely and plan for additional business efficiencies should our deal ultimately be blocked. By contrast, if the deal proceeds without the diverted time and energy associated with litigation, we would explore how to devote a portion of the additional synergies (which are larger than we had planned for when announcing the deal) to supporting even more public exchange coverage over the next few years.
Posted-In: Affordable Care Act Department of JusticeM&A News Health Care Politics Legal General Best of Benzinga
View Comments and Join the Discussion!