DEA's New Marijuana Policy 'No Surprise'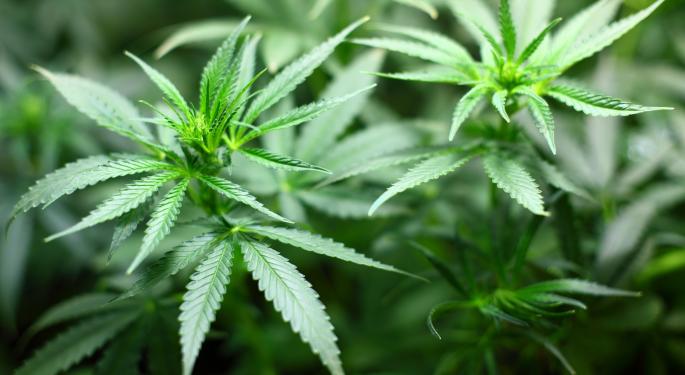 The U.S. Drug Enforcement Administration announced Thursday it would end a long-standing monopoly on the production of marijuana for medical research. However, the agency refused to reschedule the drug as a less dangerous one, maintaining it in the same category as heroin, LSD, ecstasy, methaqualone and peyote.
The DEA decided to allow researchers and drug companies to use marijuana grown outside the agency's facilities in their research and trials, while maintaining cannabis as a Schedule I drug, deeming it as more dangerous than cocaine, methamphetamine, methadone, opioids (Vicodin, OxyContin) and other pharmaceutical drugs like fentanyl. So, is marijuana a dangerous drug? Or does it have the potential to cure people?
According to the agency, people will now be able to register to grow marijuana "not only to supply federally-funded or other academic researchers, but also for strictly commercial endeavors funded by the private sector and aimed at drug product development."
Related Link: What Presidential Candidates Think About Marijuana Policy And Legalization
Industry expert Alan Brochstein said the DEA's decision came as no surprise, as it followed years of precedent.
"President Obama has repeatedly stated that he wants Congress to address the issue," he said. "I had not expected cannabis itself to be rescheduled, but I had hoped that CBD might be. It's a small step forward with respect to addressing barriers to research in the apparent elimination of the University of Mississippi monopoly on growing cannabis for research purposes."
Bernie Sanders said in a Tweet, "People can argue about the pluses and minuses of marijuana, but everyone knows it's not a killer drug like heroin." A few hours later, he added, "It's well past time for us to take marijuana off the federal government's list of outlawed drugs."
The following stocks were trading higher on Thursday:
View Comments and Join the Discussion!
Posted-In: 420 investor Alan Brochstein Bernie Sanders DEANews Politics Legal General Best of Benzinga