Samsung Pay Vs. Apple Pay: Which Offers More Satisfaction To Users?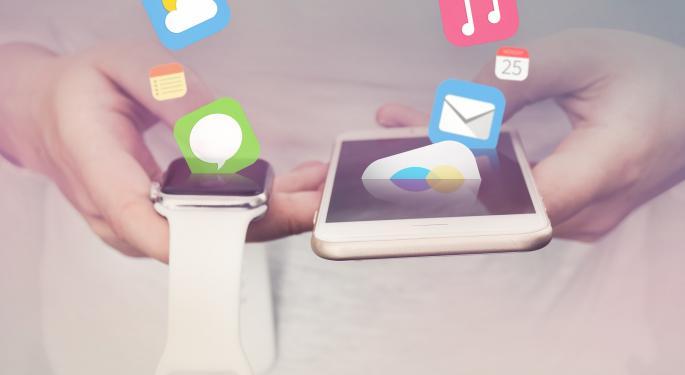 Ever since Apple Inc. (NASDAQ: AAPL) entered the payment apps in October 2014, other smartphone makers are also trying to get their share, such as Samsung Electronics' Samsung Pay. Now, both are fighting for the top position in the payment apps space among the smartphone makers.
Auriemma Consulting Group recently conducted a survey and announced its survey results.
According to survey findings, though both Apple Pay and Samsung Pay are enjoying a sizeable presence, it was Samsung users who have given higher score of satisfaction than Apple Pay. The survey pointed out that 92 percent of the respondents reported higher satisfaction levels for Samsung Pay compared to 84 percent enjoyed by Apple Pay.
Related Link: Apple Pay Has Completed The Commerce Trifecta: In-Store, In-App, In-Browser
As far as recommending the app, Apple Pay users top with 53 percent compared to 49 percent by Samsung. Similarly, for using the service, Samsung Pay user spend about $82 within an average week than $75 recorded by Apple Pay, the ACG findings said. The survey found few difficulties at point of sale. For Samsung it was 19 percent whereas it was 31 percent for Apple Pay.
Similarly, as par as discretionary spending with the payment app, Samsung Pay enjoys 22 percent whereas Apple Pay eligible consumers pointed out a less proportion of 15 percent. However, Apple Pay captured the biggest proportion of eligible users with 33 percent of iPhone 6 owners whereas it was 23 percent for Samsung Pay.
ACG's Payment Insights Practice MD, Marianne Berry, commented about the survey results saying, "Only the newest, and most expensive, models of phone support mobile payment, so owners tend to be affluent. Owners of the Samsung Galaxy and Note look demographically similar to owners of the iPhone 6 series, although iPhone owners are almost evenly divided between men and women, whereas Android phones, Samsung included, tend to skew male."
The survey was conducted by online among 2004 consumers in the United States. Aside from the quantitative web survey, ACG indicated that 20 in-depth interviews were conducted March 21-25 through telephone with Android Pay and Samsung Pay users recruited from the quantitative web survey.
Posted-In: Apple Pay Samsung PayNews Psychology Tech General Best of Benzinga
View Comments and Join the Discussion!