Social Media: The Multi-Level Marketing Breeding Ground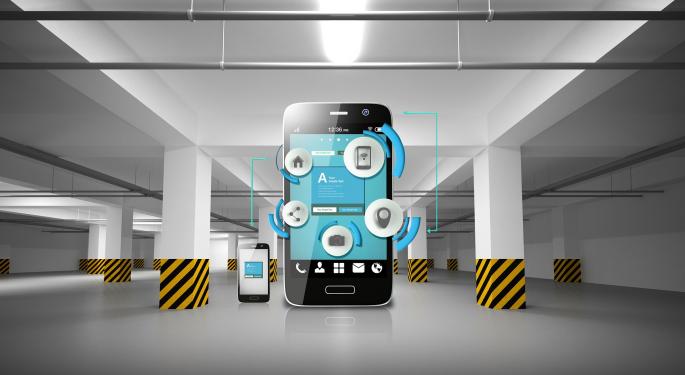 The term "multi-level marketer" is nothing new and is certainly familiar to its fair share of criticism and praise from readers.
Many supporters believe it's a way to have an autonomous, flexible job that provides a secondary income. Detractors believe it's simply a pyramid scheme, reliant on continuous recruitment of new "consultants" where only the top percent of the pyramid even makes money.
Despite being questioned as a business model, Wall Street has accepted MLMs onto their exchanges. Here is a list of a few names:
Not all MLMs are created equal, especially in terms of legality and ethics or even the type of products they market. This article focuses on MLMs that market health products, often called "lifestyle" products. On the FTC website, they state these types of MLMs may market "quick cures" health products that are unproven, fraudulently marketed and useless.
So, how are people constantly able to tout these products on social media feeds?
Kardashian's Skin In The Game
These consultants or distributors are using their own social media platform to promote health-brand MLM products. Technically, it's their free, personal marketing and not a statement from the company, as these consultants or distributors aren't truly employees of the company. Even celebrities such as Kim Kardashian have recently come under fire in a similar situations for promoting Diclegis, an FDA-approved morning sickness drug for pregnant women.
Kardashian didn't go out of her way to promote the potential risks and was directly compensated by the company, Duchesnay USA, for her endorsement. This differs from current MLMs in multiple ways.
First, the product she was endorsing was at least FDA approved. Second, she received direct compensation from Duchesnay for her endorsement of the product. The report claims that had she given the recommendation for Diclegis on her own accord, and not on behalf of Duchesnay, the company wouldn't be liable. Therein lies the loophole that lifestyle MLMs can exploit: the power of personal opinion and MLM business structure.
Given that Kardashian is a high-profile celebrity, coupled with the fact that Diclegis is an FDA-approved drug, it makes sense they are under a fair amount of scrutiny for their actions.
That being said, two of the worst offenders in terms of social media spamming and unproven health claims are Le-Vel and Young Living.
Le-Vel
Le-Vel is an upstart MLM that markets its Thrive product line, a "premium" lifestyle plan to attain "peak physical and mental levels." Among the purported benefits and support provided are weight management, cognitive performance, digestive and immune supports. However, per any MLM, Le-Vel notes at the bottom of its web page in fine print that the statements they made haven't been evaluated by the FDA and should be kept out of the reach of children. This makes sense, unless you have a product specifically marketed for kids.
Enter Thrive K "Premium Kids Formula."
At the bottom of its Thrive K disclosure, the company reiterates the same disclosure as with other products, as well as saying, "Keep out of reach of children."



Young Living
One MLM that has gotten into trouble in the past for similar reasons is Young Living. In this link, the FDA advises Young Living essential oil consultants to cease their current marketing and distribution products, as they claimed various health benefits that weren't proven.
While not quite as outrageous as the posts made by Young Living consultants, Le-Vel Thrive consultants claim numerous positive benefits, of which none have actually been tested. In the end, these are adults that have the right to believe and take what they will.
However, providing a product line of untested nutritional supplements, specifically for kids and children, may need further investigation, considering these consultants use social media platforms like Twitter Inc (NYSE: TWTR), Facebook Inc (NASDAQ: FB) and Instagram as marketing tools. This shows a crack in the protocol between social media, as well as between FDA and FTC protocol.
First Step To Correct?
Facebook's announcement of its improved News Feed slow the spread of MLM's on its platform. The company declared the upcoming feed will provide a way to show all ideas, yet also inform the user of said content that interests them.
With that said, shouldn't users be informed of FTC warnings protecting users or potential consumers of multilevel marketers? Not only in terms of business health, but also the health of the product? Facebook has begun this process, offering a way to edit these spam-like consultants. A disclosure for some of these MLM's might be a way to improve the feed not only for Facebook users, but also MLM's themselves, as a way to maintain compliance and regulation.
Benzinga has made multiple attempts to contact Facebook and Le-Vel for this story.
Posted-In: Psychology Crowdsourcing FDA Legal Opinion Small Business Tech General Best of Benzinga
View Comments and Join the Discussion!