From Brexit To Trump: You Can Always Trust The Internet, Right?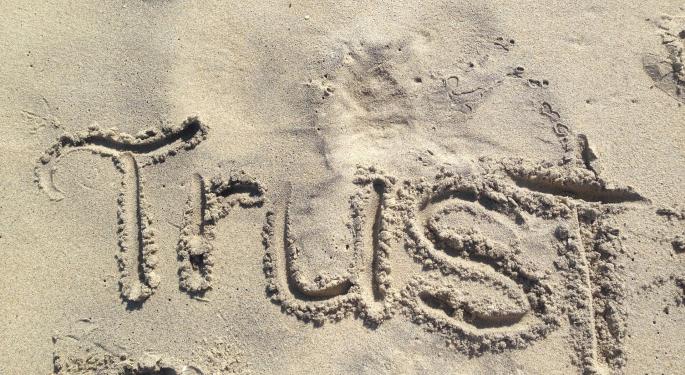 Even though recent polls were saying the "Remain" position would prevail over the "Leave" stance in the Brexit referendum on Thursday, the opposite happened. Once again, election forecasting failed to predict the outcome, raising the question: Can you trust surveys? And further, can you trust the Internet?
However, it was not only pollsters that were wrong. Betting markets and the financial world were also barking at the wrong tree — and considerably more vigorously.
An article published Thursday on Benzinga, ahead of the referendum, read, "It appears market participants are under the assumption that the 'stay' vote has already won, and any and all the uncertainties under a 'leave' outcome no longer need to be discussed."
Related Link: Has The Market Already Decided Brexit Isn't Happening?
But, does a "Leave" result mean you can't trust polls?
Well, not exactly, especially given that surveys regarding the Brexit vote tended to show a very tight race.
So, maybe the conclusion that can be drawn is the following: If poll results are close, don't rely on them to bet on a particular outcome — although they can be used as indicators of what's likely to happen.
Related Link: Be Careful: Your Facebook Newsfeed May Not Be The Most Accurate Place To Get News
Moreover, another forward-looking, slightly-related deduction could also be made: There's still no way to tell who will win the U.S. presidential election.
However, there's one person on the Internet who has been spot-on when it comes to predictions and Donald Trump.
On late Thursday, a parody Donald Trump Twitter Inc (NYSE: TWTR) account (notice the very similar spellings of the handles) predicted — to an amazing level of precision — what the presumptive presidential candidate for the GOP would say when he arrived in Scotland.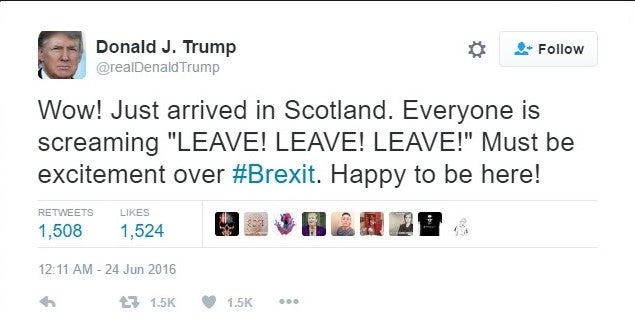 When the REAL Donald J Trump arrived in Scotland, he tweeted: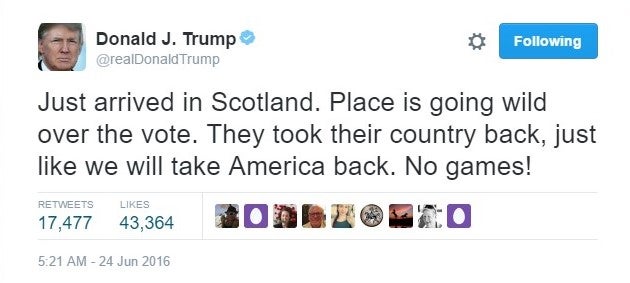 Spot the similarities? Isn't it crazy?
It just goes to show, try as they might — whether to accurately or hilariously inaccurately predict the future — humanity sometimes gets it right. But, as the saying goes, "Even a stopped watch is right twice a day!"
The Internet is a phenomenal resource that can both be informative and misleading. Trust with care.
Disclosure: Javier Hasse holds no positions in any of the securities mentioned above.
Posted-In: 2016 presidential electionEurozone Politics Global Markets Tech Media General Best of Benzinga
View Comments and Join the Discussion!