Ben Stein Says Trump Doesn't Know A 'Damn Thing About Economics,' But Will Vote For Him Anyway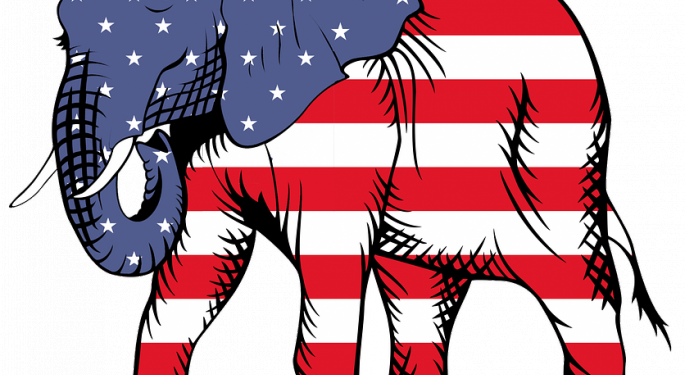 Ben Stein, the speech-writer-turned-actor, talked with The Guardian on Saturday about his observations of the 2016 Presidential election.
"All the candidates are against free trade -- that's a disastrous mistake. Free trade is one of the main sources of economic growth...one of the great breakthroughs in all of human history has been free trade."
For Donald Trump, Hilary Clinton and Bernie Sanders -- free trade is one issue where their opinions intersect. All three are against it, and to Stein, this is a, "...terrible, terrible prospect."
Related Link: Attention America: Jamie Dimon Says We're All Being Manipulated This Election Season
Stein believes Trump has popularity with working-class Americans because he purports that America needs to get jobs back from China and Mexico. This is due to a lack of education on the U.S. economy and its' inner workings.
On Sanders: "I applaud Mr. Sanders for wanting to seriously raise taxes on the rich. That is something that should happen. If he did it, there would be a lot of yelling and screaming but I don't think the deficit would be affected much."
"I think he is a person who could be educated but he has some kind of personality defect that prevents him from being educated."
On Clinton: "I think Mrs Clinton knows something about it [economics]. She is an intelligent woman, she went to Wellesley. She was a classmate of mine at Yale law school and I hope we learned something while we were there.
"Mrs Clinton, I think, would do a fine job. I don't worry about her in terms of regulation at all. Except that her taxes on the fossil fuel industry are unwarranted and unwise."
On Trump: "I don't think he is a great businessman and even if he were a great businessman, that doesn't mean he'd be a great steward of the US economy."
He continued, "I don't think Trump knows a goddamn thing about economics. But I like him anyway, I might add."
"I'll vote for him, by the way. I'll vote for him because I think he does personify a kind of national pride which I think has been lacking."
View Comments and Join the Discussion!
Posted-In: Bernie Sanders Donald Trump Hilary ClintonNews Politics Economics General Best of Benzinga