Rio Olympics & 'The Perfect Storm': Will The Games Be Held Anyways?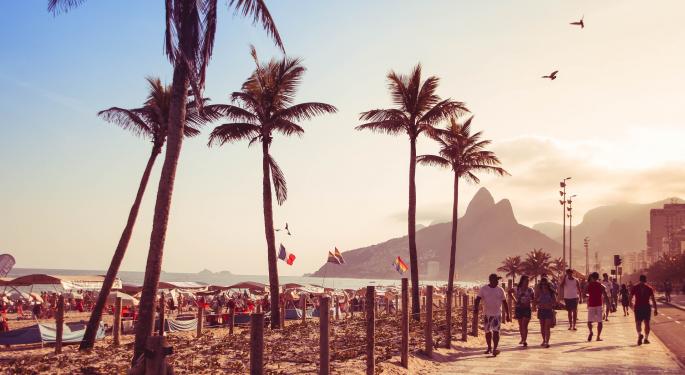 The Summer Olympic Games will be held in Rio de Janeiro, Brazil, starting August 5. However, the Latin American country has some pressing problems to worry about, as its economy continues to tumble, the political crisis accentuates, corruption scandals emerge over and over again, and the Zika virus continues to spread.
Despite all these issues, the World Health Organization and the International Olympic Committee assure the Games will be held, even though doctors from around the globe have insisted on a postponement or change of venue.
"The Brazilian strain of Zika virus harms health in ways that science has not observed before. An unnecessary risk is posed when 500,000 foreign tourists from all countries attend the Games, potentially acquire that strain, and return home to places where it can become endemic. Should that happen to poor, as-yet unaffected places (e.g., most of South Asia and Africa) the suffering can be great. It is unethical to run the risk, just for Games that could proceed anyway, if postponed and/or moved," the Open Letter to Dr. Margaret Chan, Director-General of the WHO, read.
Related Link: Brazil To Start A 'Roadshow' To Privatize State Assets
On top of the trouble in Brazil, several Olympic athletes are currently facing doping allegations.
In this context, Ed Hula, Olympics expert and founder and editor of the online publication Around the Rings, recently told CNN it all looks like "a perfect storm… Anything bad that could happen to Rio de Janeiro seems to be happening at this point."
In fact, a substantial number of athletes have refused to participate in the Games, while others have decided to use special uniforms that protect them against the Zika virus. However, none of this has discouraged the WHO and IOC: the Rio 2016 Olympics will be held as planned, so get your mosquito repellent and your zunga ready.
View Comments and Join the Discussion!
Posted-In: News Emerging Markets Health Care Sports Events Global Markets General Best of Benzinga