Warren Buffett And Charlie Munger Agree: Valeant Was A 'Sewer' And 'Enormously Flawed'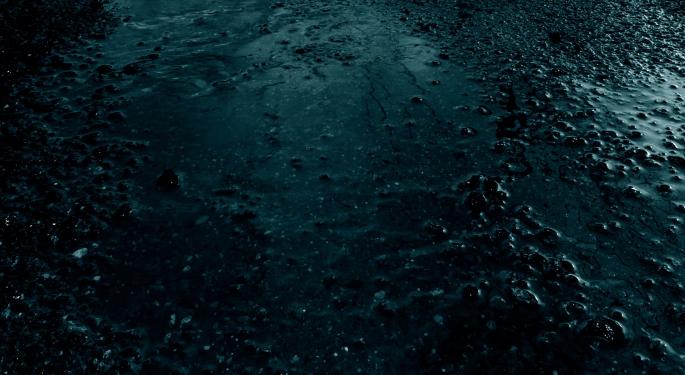 Valeant Pharmaceuticals Intl Inc (NYSE: VRX) has been a rough ride. The stock has lost more than 67 percent of value since the start of the year, last closing at $33.37. The harsh criticisms went even further on Saturday.
Speaking at Berkshire Hathaway Inc. (NYSE: BRK-A) (NYSE: BRK-B)'s 2016 shareholder meeting, Warren Buffett and Charlie Munger took turns taking shots at the beleaguered pharma company.
"We think the whole thing is fixed," Munger said. "Valeant was a sewer, and those who created it deserved the opprobrium they got."
Buffett was a bit nicer with his take.
"The business model of Valeant was enormously flawed," Buffett said. "I watched the Senate hearings a couple days ago when Senator Collins and Senator McCaskill interrogated three people from Valeant, and it was not a pretty picture."
Related Link: Senator Calls Out Bill Ackman, Questions His Senate Hearing Comments On Drug Pricing
Senator Susan Collins was a guest on Bloomberg Markets to discuss those senate hearings and its drug pricing policies. Bloomberg Markets hosts pointed out that Bill Ackman, a major Valeant shareholder and board member, told the Senate committee he didn't perform sufficient due diligence when it came to how the company pricing drugs.
"How believable is that to you for someone that has had such a storied career? Does that strike you as odd?" the hosts asked the Senator.
"It does strike me as very odd," the Senator answered. "I was very surprised when he said that."
Last year, Ackman actually compared Valeant to Berkshire Hathaway.
Berkshire Hathaway was the quintessential platform company, Ackman said, and still had been "continually undervalued" for its history: "You'd think after 25 years people would realize. And Valeant is a very early-stage Berkshire."
View Comments and Join the Discussion!
Posted-In: Charlie Munger Warren BuffettNews Health Care Events General Best of Benzinga