CEO Tom O'Sullivan Explains Altisource's Residential Investor One Cooperative Benefits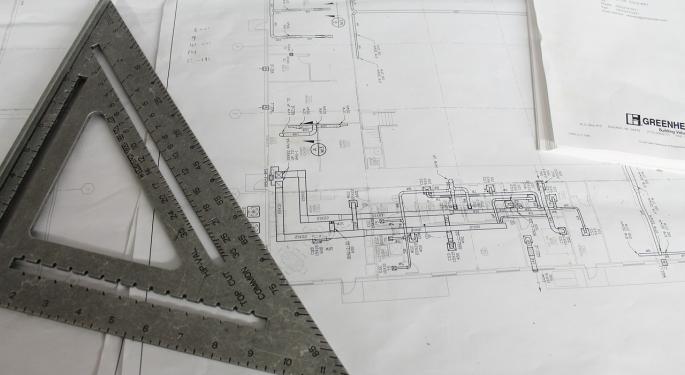 Residential Investor One (RIO) aims to save members money on contractors, construction materials and professional services, as well as providing them access to industry resources and data to help drive profits.
Earlier this month, Benzinga caught up with Residential Investor One CEO Tom O'Sullivan in order to learn more about this new Altisource Portfolio Solutions S.A. (NASDAQ: ASPS)-backed members cooperative.
He explained that RIO intends to provide "an end-to-end solution" for residential property investors who need to know about planning, sourcing, acquiring, financing, rehabbing, renting, managing and selling residential investment properties.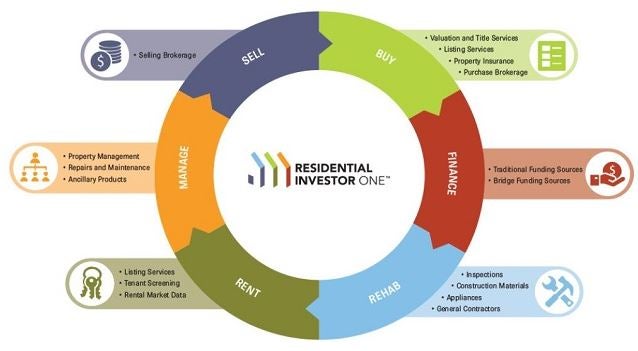 Source: Residential Investor One
Related Link: How To Play The Coming New Home Sales Surge
O'Sullivan explained that the RIO cooperative is "designed to deliver savings and efficiencies for its members that will range from individual residential real estate 'fix and flippers' to institutional investors managing larger home portfolios."
Additionally, RIO can leverage big data provided by Altisource to help members identify the hottest renovation markets for 2016 and beyond.
Experienced Manager
While O'Sullivan and his RIO team are building the site and its vendor network from the ground up, they have a deep bench of talent and management experience to draw upon.
Mortgage Partnership of America, LLC (MPA) is a wholly owned subsidiary of Altisource, appointed as RIO's management company.
Altisource founded its LendersOne Mortgage Cooperative fifteen years ago and currently serves over 280 member companies.
Altisource CEO Bill Shepro shared on the Altisource 2Q15 conference call, "We expected [RIO] ultimately to be much, much bigger than LendersOne and so we're trying to tweak some of our processes in terms of to make it easier to get members to sign up, which we think will begin to accelerate the membership."
Members pay just $100 to become a stockholder in the co-op, with a $500 annual membership fee ($2,500 for companies with 100+ homes) being waived as a promotion for the balance of 2015.
Building A Community
RIO Marketing Manager John Chase took Benzinga on a tour of the cooperative's member portal right after it had gone live at the beginning of August.
One element that both Chase and O'Sullivan emphasized was the goal to create a vibrant RIO online community where members can share best practices and interact directly with each other.
There will also be a moderated chat feature, which will assist less experienced members to interact and gain valuable market intelligence from industry veterans.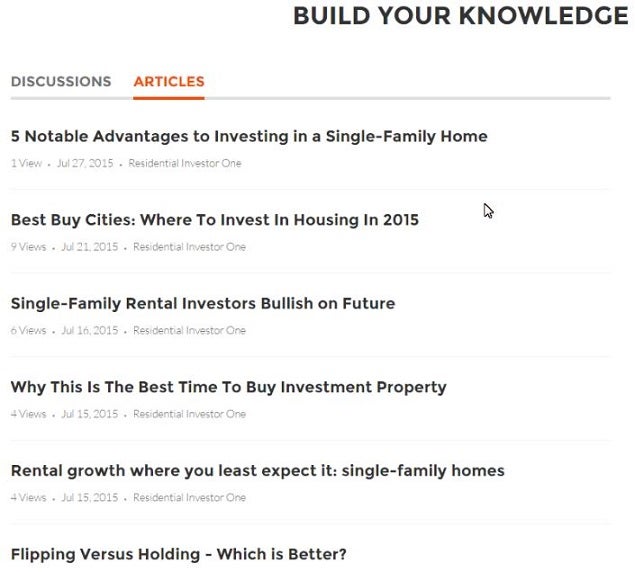 The slide above shows an example of curated articles that will be available in the member's only section, written by peers and industry experts.
Related Link: QTS Realty Trust: At The Intersection Of Real Estate And Technology
Vendor Savings: A Major Attraction
RIO has negotiated discount pricing with multiple vendors, contractors and service providers, ranging from: general contracting services, cabinets, roofing, paint and flooring. While only members have access to the actual pricing, the discounts can range as high as 60 percent off retail pricing.
Small operators will be able to leverage the co-op's buying power (23 vendors as of this writing), including Altisource owned resources such as: Hubzu.com, Altisource Rental Homes, Premium Title and Springhouse appraisal and valuation services.
Coming Attractions
O'Sullivan shared, "RIO anticipates adding an appliance company, a big box store, a bridge financing provider, a property and casualty insurance provider, owners.com and expand the GC network by the end of September."
In addition, "We anticipate adding a term financing provider by year end in addition to other products and services."
Members will utilize discount codes and their RIO member ID on vender websites initially to qualify for negotiated group discounts, although O'Sullivan intends to migrate that activity onto the site in the future.
He pointed out, "We set low membership fees so we can drive significant membership growth, which will enable us to have greater purchasing power and achieve better pricing and benefits for our members."
Altisource Diversifies Revenues
Altisource has been focused on developing new customers to supplement revenues from related entities, such as: mortgage loan servicer Ocwen Financial Corp (NYSE: OCN) and single-family REIT Altisource Residential Corp (NYSE: RESI).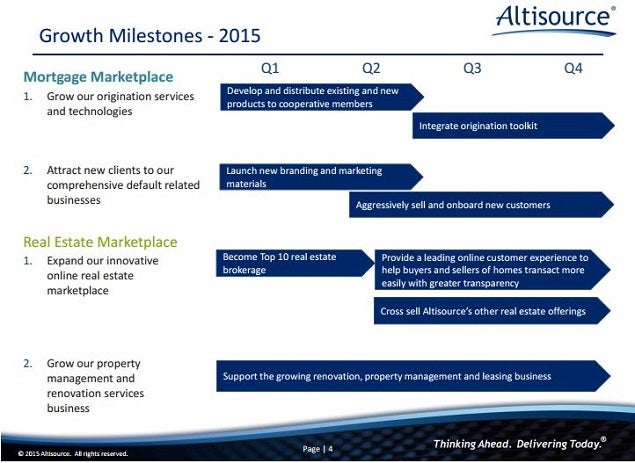 Source: Altisource Presentation
The RIO initiative will allow Altisource to leverage existing capabilities to grow its property management, renovation and services businesses, as well as diversify its sources of revenues.
The majority of revenues will flow to Altisource through negotiated contracts with the RIO vendor partner network.
Investor Takeaway
O'Sullivan pointed out that there is a huge addressable market opportunity for Residential Investors One. He explained that currently there are 21 to 22 million homes being rented in the United States with approximately 95 percent of them owned by smaller operators with 10 or fewer homes.
Image Credit: Public Domain
Posted-In: Bill Shepro John ChaseREIT Top Stories Exclusives Interview General Real Estate Best of Benzinga
View Comments and Join the Discussion!