Tech Firms Gear Up For 2016 Presidential Race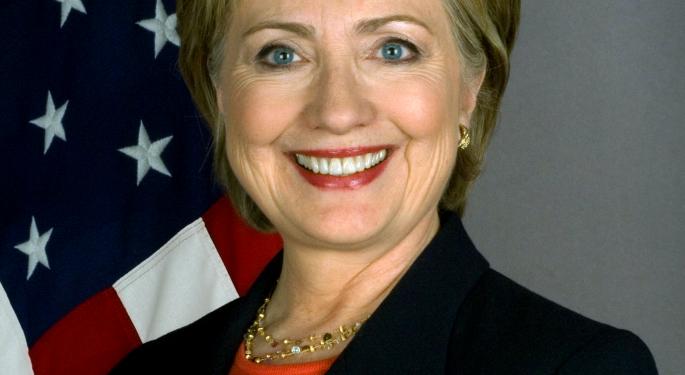 As candidates prepare for next year's race to the White House, tech firms are also beefing up their advertising options in hopes of getting a share of each presidential hopeful's campaign funds.
Advertising online is nothing new for U.S. presidential races, but this year is expected to see an increased focus on mobile ads, as more people use smartphones and tablets to access content.
Targeting
Digital ad firms have more data than ever that can be used to single out certain subsections or demographics of the greater population that may be interested in buying a certain product, or in this case, voting for and donating to a particular candidate.
This year, social media giant Facebook Inc (NASDAQ: FB) is expected to dominate the political advertising space with its huge database of user information.
Related Link: Clinton To Scrutinize Stock Buybacks
Attracting Candidates
Facebook has introduced several new tools to help candidates tailor their advertising campaigns. Not only is the site boasting better video capabilities, but it has also added a question-and-answer feature that allows candidates to interact with potential supporters and converse about the issues. Hillary Clinton has already used this feature with much success.
Stretching Funds Further
Some digital firms are boasting the ability to make campaign funds stretch further, something candidates who don't have a hefty war chest behind them will find appealing.
Big data can be used to make advertisements more meaningful as it provides a better chance that the right people are seeing the ad. This year, several digital outreach firms say they can help candidates with less funding purchase targeted TV ads using more than just traditional age and gender data.
Image Credit: Public Domain
Posted-In: advertising Hillary Clinton Presidential Race 2016News Politics Top Stories Tech General
View Comments and Join the Discussion!