Sothebys Luxury Homes Report: What Aspiring Billionaires Need To Know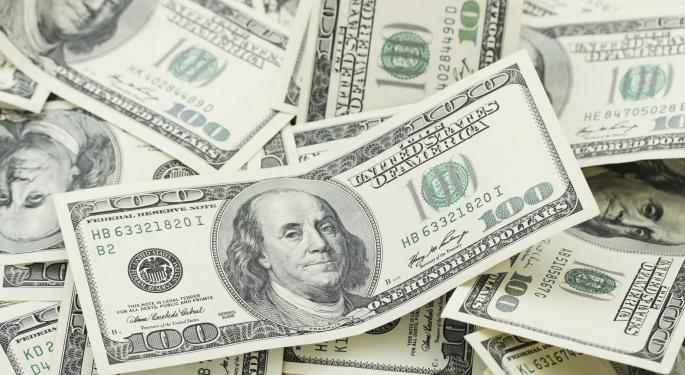 As a primer, $2.85 billion cap Sothebys (NYSE: BID) does not own Sotheby's International Realty (SIR), however, sales agents and franchise affiliates do "benefit from an association with the venerable Sotheby's auction house, established in 1744."
In February 2004, Realogy Holdings Corp (NYSE: RLGY) entered into a long-term, strategic alliance with Sothebys', the operator of the auction house. The agreement provided the licensing of the Sotheby's International Realty name and the development of a full-franchise system.
As of 2014, $6.85 billion market cap Realogy Franchise Group had approximately 13,500 offices and approximately 251,300 independent sales associates worldwide. Additionally, Realogy has a significant stable of company-owned real estate brokerage services businesses.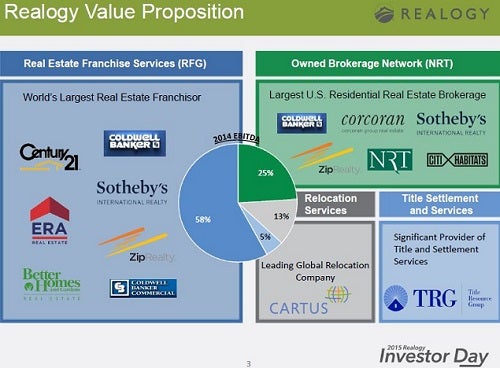 SIR has over 16,500 associates located in approximately 750 offices in 60 countries, who participated in over 87,400 commissions in 2014.
Related Link: Want To Invest Like A Billionaire? iBillionaire Has An App For That
How Wealthy Is UHNW?
"The Global Luxury Residential Real Estate Report 2015," co-authored by Wealth-X, draws the line at $30 million and above when it considers who actually meets the criteria for ultra-high net worth (UHNW) real estate buyers.
However, the median UHNW individual has a net worth of $87 million; notably, 7 percent of these individuals earned their wealth through the real estate industry.
Below our some key takeaways from the SIR inaugural 2015 report.
Buyer Profile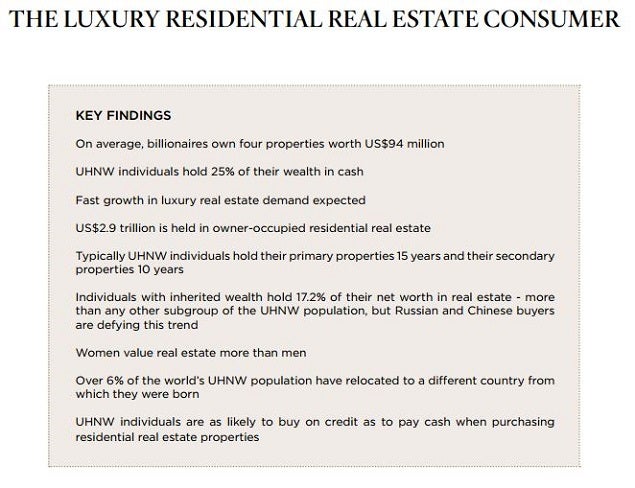 Luxury Real Estate Hubs
Here are the factors that top luxury real estate locations have in common: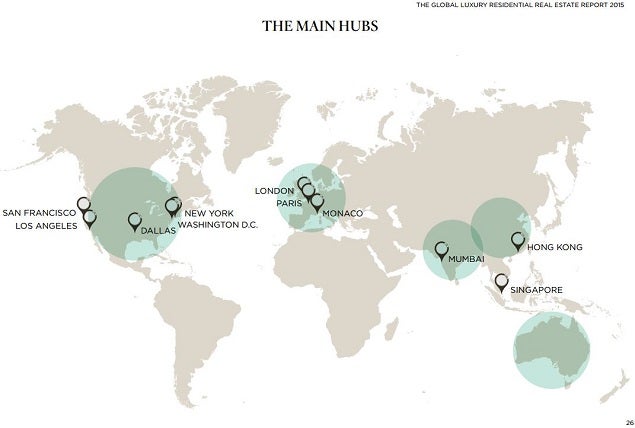 Related Link: Analyst Sees Sothebys' EPS Growth Held Back Buy Costs, Tuition
The Art Of The Deal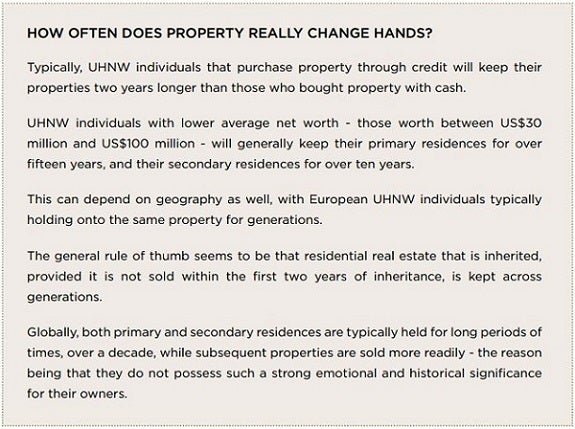 Skating To Where The Puck Is Headed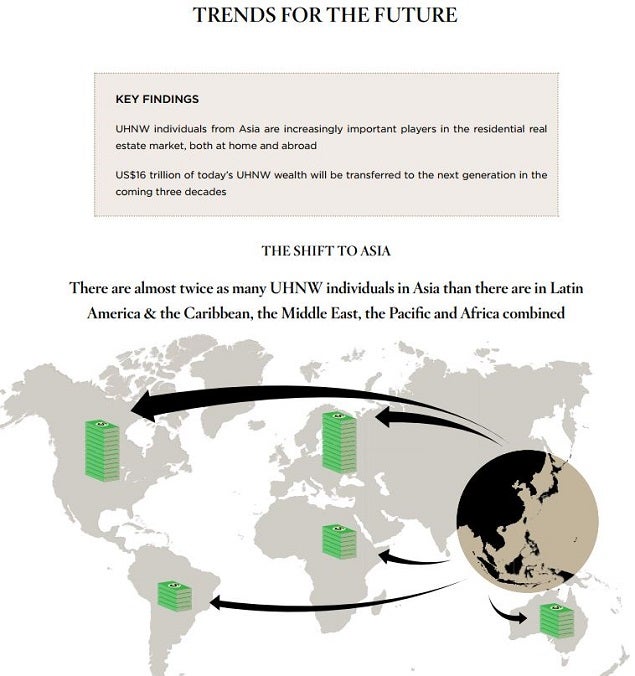 Expatriate Investing Preferences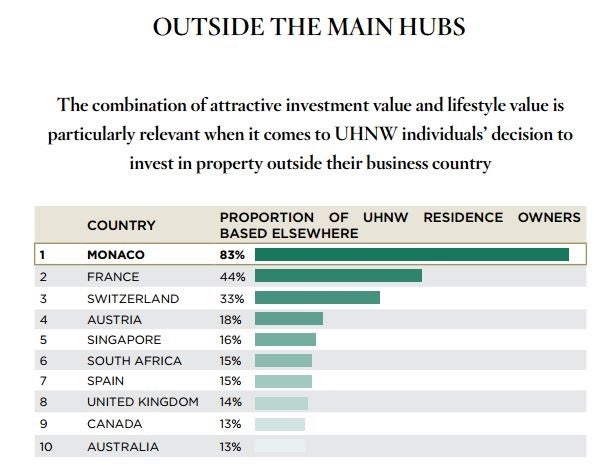 An International Shift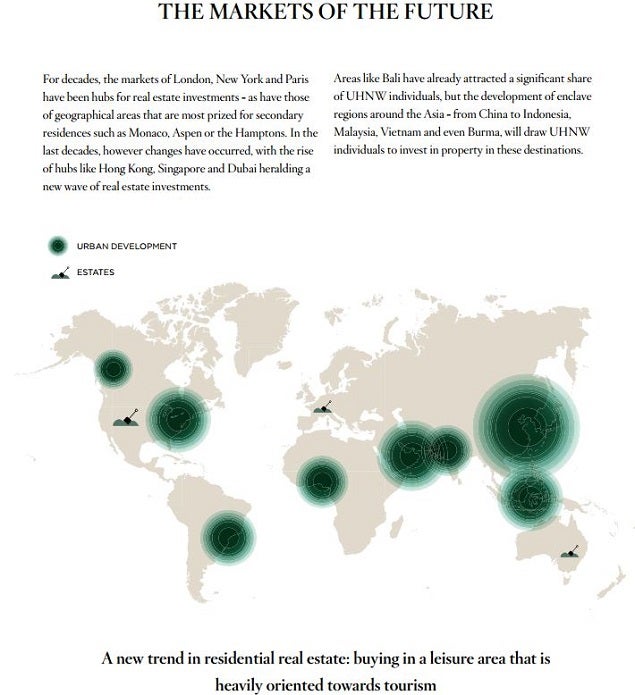 Bottom Line
Concentrated business environment – often related to the finance industry.
Proximity to some of the world's largest markets.
English proficiency.
Stable real estate markets.
Strong and consistent historical economic performance.
Strong and stable institutional frameworks.
High living standards, taking into account such factors as weather, health, leisure activities and transport.

These trends should make it easier to locate and identify the billionaire next door. However, savvy U.S. investors already know that has at least one pin in the map.
Posted-In: Realogy Franchise Group Sotheby's International Realty Wealth-XAsset Sales Travel Trading Ideas General Real Estate Best of Benzinga
View Comments and Join the Discussion!