How Orgenesis Hopes To Cure Type 1 Diabetes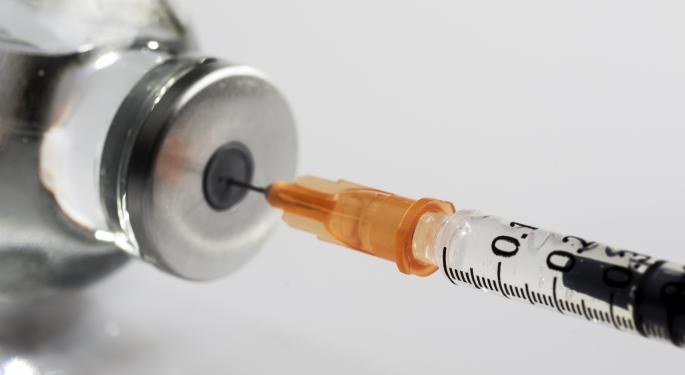 Orgenesis Inc's (OTC: ORGS) North America CEO Scott Carmer in August gave the fight against diabetes a personal touch.
"As the father of a child who is living with Type 1 diabetes, I am personally motivated to help bring the innovative science pioneered by the Orgenesis team into the clinic."
Carmer's personal motivation spoke to Orgenesis' primary goal –- finding a cure for Type 1 diabetes.
Moreover, the company said it believed that goal was attainable thanks to the hard work of the Orgenesis research team led by Dr. Sarah Ferber.
Related Link: November Is Diabetes Awareness Month
Birth Of A Patent
On October 15, the company announced it had been granted a patent under the title, "Methods of Inducing Regulated Pancreatic Hormone Production in Non-pancreatic Islet Tissues."
The patent provides protection. The methods could lead to the cure.
Using methods covered by the patent, Dr. Ferber and her team have done something remarkable. They have successfully reprogrammed human liver cells into glucose-responsive, fully-functional Insulin Producing Cells (IPCs).
Diabetes By The Numbers
The World Health Organization puts worldwide diabetes numbers at around 347 million.
Since 5 percent of diabetics are believed to have Type 1 diabetes, that equates to roughly 17.4 million Type 1 diabetics.
Type 1 diabetes is a chronic condition in which the body produces little or no insulin. Insulin regulates how the body uses and stores glucose (sugar) and fat.
Understanding just how Orgenesis has proposed to cure Type 1 diabetes requires an understanding of several processes.
Carmer provided details about the work of the Orgenesis team and those processes to Benzinga.
Different From Stem Cells
Key to Orgenesis' work is a proprietary process called cellular trans-differentiation.
According to Carmer, "Cellular trans-differentiation causes one adult cell type -– in our case, an adult liver cell -– to directly transform into another adult cell type, a pancreatic islet."
Importantly, Carmer said, cellular trans-differentiation does not require cells first to go through different stages of pluripotency, as with stem cells.
Pluripotency describes "the potential of a cell to develop into more than one type of mature cell, depending on environment."
3 Big Advantages
Carmer listed three major advantages of cellular trans-differentiation using a patient's own liver cells to create insulin-producing cells:
"Because the liver cells we use to produce IPCs come from the patient (autologous), they will not need to be encapsulated before being used as a treatment."
"Patients will not require concomitant immunosuppressive therapy."
"Liver-to-pancreatic cellular trans-differentiation is a very rapid process (3-5 days) and does not require an intermediary stage where cells exist in a pluripotent state."
Next Steps
Asked about a timeline, Carmer told Benzinga, "We plan to start Phase 1 clinical trials within the next 12-15 months."
"Before we can begin these trials," he said, "we need to finalize our GMP (Good Manufacturing Practice) systems and gain FDA approval for an IND (investigational new drug) application."
The primary goal for Orgenesis has been to develop a safe and effective cure for Type 1 diabetes.
Once that goal has been met, Carmer said, "We plan to pursue further development and product approval for patients with insulin-dependent Type 2 Diabetes."
Other Potential Uses
Orgenesis and Carmer clearly believe cellular trans-differentiation could be an effective process for a number of degenerative diseases.
Among them, Carmer listed neuro-degenerative disorders, cardiac disease and metabolic disease, to name just a few.
Related Link: 3 Companies Helping To Keep Diabetes Rates Lower
Peer Confirmation
Carmer said professor Ferber's work on cellular trans-differentiation had been successfully reproduced and confirmed by "world-renown scientists working in independent labs around the world."
He noted that her work had been supported by numerous peer-reviewed publications in top-tier medical journals.
In addition, Carmer said, Orgenesis had received grants from the JDRF, the Maryland Stem Cell Foundation and several other European and Israeli groups.
At the time of this writing, Jim Probasco had no position in any mentioned securities.
View Comments and Join the Discussion!
Posted-In: Diabetes Orgenesis Scott CarmerHealth Care FDA Top Stories Interview General Best of Benzinga