Gas Prices Expected To Remain Stable Through Start Of Summer Driving Season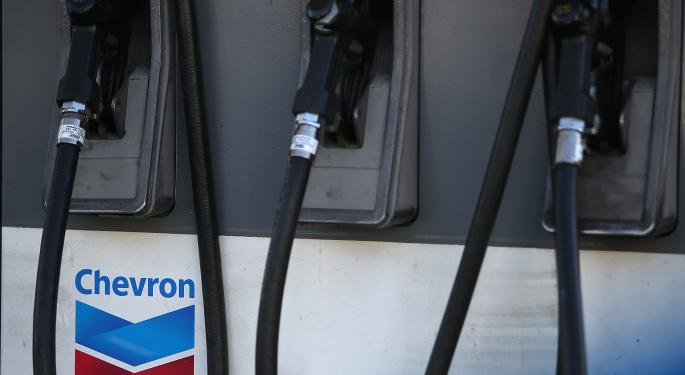 This Memorial Day weekend marks the start of America's summer driving season – and for the moment, gas prices appear to be stable or even a bit lower than expected.
This past Monday, according to AAA, the national average price for a gallon of unleaded gasoline was $3.65.
That cost was about a penny cheaper than last week, two cents less than the same time in April and virtually unchanged compared to the same date in 2013.
And compared to previous Mondays before the Memorial Day holiday, the price was down a penny from 2013, was five cents less than in 2012 and 21 cents lower than the 2011 figure.
Drivers in 35 states, meanwhile, have reportedly seeing slight declines in gas prices. Iowa led the pack with a drop of six cents, followed by California at four cents and then Alabama, Florida, Nebraska and Maine – which were all down by three cents.
AAA also expects a post-recession high number of 36.1 million Americans to travel 50 miles or more from home during the holiday weekend, up 1.5 percent from last year's Memorial Day travel numbers.
Most gas companies, like Exxon Mobil (NYSE: XOM) and BP (NYSE: BP), are wrapping up their annual refinery"turnarounds" – as they switch from winter-blend gas to lighter summer blends.
Related: Exxon Earnings Beat from Higher Gas Prices - Analyst Blog
The U.S Energy Information Administration, meanwhile, notes retail gas prices reflect both crude oil prices and the so-called "crack spread," or the difference between wholesale petroleum product prices and crude oil prices. "Lower wholesale gasoline crack spreads are largely the result of higher crude oil throughputs at refineries," the EIA said in a recent press statement, "which have added supply to the market."
Of course, as they say in the commericals, your mileage – or gas prices – may vary, especially depending on your location. California, with some of the highest prices in the lower 48, is expected to see its current trend of $4+ per gallon remain throughout the summer months.
One wild card, that could upend the relative calm at the gas pump, would be any major changes in the ongoing political crisis between Ukraine and Russia. Mosow supplies a large percentage of Western Europe's gas – so any new sanctions could trigger retaliatory gas pipeline cutoffs from Russia, causing a ripple effect across global gas prices.
And while gas prices are stable for now, Tim Evans, a commodity analyst at Citi Futures Perspective, tells Platts those numbers might change as the summer driving season gains momentum.
"The real period of peak offtake is much shorter," he said, "typically only beginning just ahead of July 4 and running through the first week of September."
Posted-In: AAA drivingNews Commodities Travel Economics Markets General Best of Benzinga
View Comments and Join the Discussion!