Another Obamacare Delay For Businesses, But Not For Individuals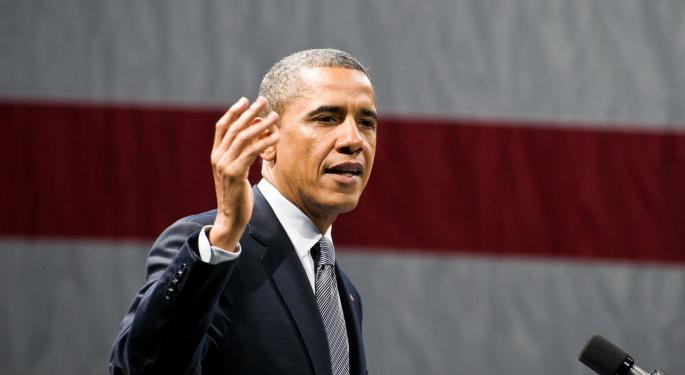 The White House on Monday announced it would give mid-sized employers more time to determine how to comply with the so-called "employer mandate" in the Affordable Care Act.
Republicans immediately drew attention to the fact that, despite the fact employers are catching a break, individual Americans would still be required to obtain health insurance under the "individual mandate" provision of ACA.
Essentially, the newest change says businesses with 50 to 99 full time employees now have until 2016 to provide health insurance to those employees. Those with 100 or more workers will have additional time, depending on the percentage of full-time employees they have. Companies with fewer than 50 workers remain exempt from the mandate.
J.D. Piro at Aon Hewitt said, "Complying with the (Affordable Care Act) is a complex task for many employers. The decision to phase in the 95 percent coverage requirement is a welcome development that will give organizations more time to implement these changes effectively and without having to incur penalties."
According to the White House, small companies employing fewer than 50 workers comprise about 96 percent of all employers in the U.S. Those companies were and remain exempt from the "employer mandate" to provide health-care coverage.
Related: Obamacare About to Get a Lot More Customers
Large companies with 100 or more employees, which the administration said made up about two percent of employers and already offer quality health-care coverage to their workers, have to provide health care to 70 percent of their full-time employees by 2015 and 95 percent by 2016. Previously they would have had to cover 95 percent in 2015.
Companies in the middle (50 to 99 workers), which the administration said also made up about two percent of employers, will need to report on coverage for employees in 2015, but will have until 2016 to actually provide the coverage.
Among Republicans complaining about the latest change, Fox News reported that House Speaker, John Boehner said, "Once again, the president is giving a break to corporations while individuals and families are still stuck under the mandates of his health-care law. And, once again, the president is rewriting law on a whim." Boehner added, "If the administration doesn't believe employers can manage the burden of the law, how can struggling families be expected to?"
One possible bit of fallout from this latest change could be that with fewer employers providing health-care coverage prior to 2016, more individuals might seek subsidized coverage on the government exchanges, thereby increasing the cost to taxpayers.
Posted-In: ACANews Topics Events Small Business Media Personal Finance General Best of Benzinga
View Comments and Join the Discussion!