The Rental Nation: How New Technologies & Economic Uncertainty Have Transformed the Market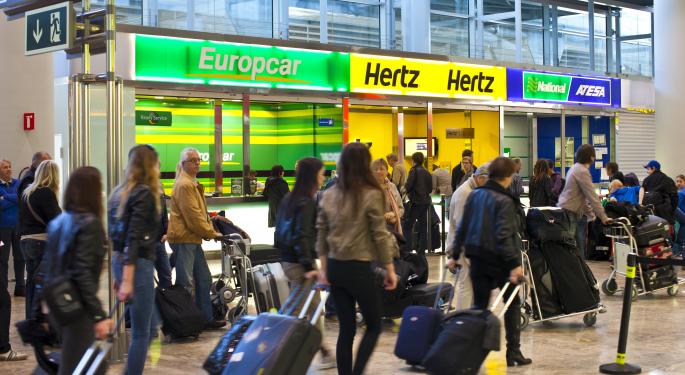 Are U.S. consumers transitioning to a rental culture?
The idea of rent-to-own products like furniture, cars and electronics has been around for decades, if not longer – and was considered a trend born of economic necessity, especially as the recent recession deepened. If you can't afford to outright purchase a car, sofa or wide-screen television, renting them was often seen as the next best thing.
But, that rental culture has expanded in new and novel ways over the past several years.
Airbnb, for example, is a popular website that brings together travelers looking for alternatives to hotels -- and people who have a space to rent out in their homes. Founded in 2008, the company says its service "is the easiest way for people to monetize their extra space and showcase it to an audience of millions."
Then there's Zipcar, a car-sharing club that lets members access a vehicle by the day or even by the hour. Zipcar was purchased earlier this year by the Avis Budget Group (NASDAQ: CAR) for $500 million. Break down the car rental service even more, and you'll find there's even a multi-billion dollar tire rental industry.
See also: US Auto Sales: Who Gained, Who Lost?
TechCrunch, meanwhile, is highlighting a new start-up, Eleven James; a company that lets consumers rent out high-end wrist watches for a monthly fee.
But, Eleven James founder Randy Brandoff, former CMO of NetJets – a subsidiary of Berkshire Hathaway that rents and charters private jets – told TechCrunch his new company wasn't just another rental service.
"The luxury market has evolved to a world prioritizing access and experiences," he said. "Private jets, vacation homes, classic cars, and many other historically prized possessions have all become accessible via various club and shared ownership models that have multiplied in offerings and popularity."
And, as industry observer and "futurist" David Houle blogged earlier this year, there's also an exploding market for the rental of content like music and movies – via internet streaming video services like Netflix. Those services, Houle says, "are also allowing one to experience content before buying, which will greatly cut down on the desire or impulse to own."
Academics who monitor economic behavior, meanwhile, believe the combination of new, rapidly-developing technologies and economic uncertainty have given the rental culture momentum.
"As upgrade product cycles start to get shorter and shorter, renting or short-term ownership become more important to staying on top of current technology," says Keith Chen, an associate professor of economics at UCLA's Anderson School of Management, in an email to Benzinga.
Chen also notes how new electronic markets are giving more consumers access to luxury goods at reduced prices, which in turn makes short-term ownership and rental options more viable. One downside, however, is when consumers try to "keep up with the Jones." That desire to have the latest and newest products, he says, helps to fuel "the inequality and economic uncertainty that drives the demand for conspicuous consumption in the first place."
View Comments and Join the Discussion!
Posted-In: AirbnbPsychology Success Stories Startups Tech Media Interview General Best of Benzinga