How to Save on a Labor Day Weekend Road Trip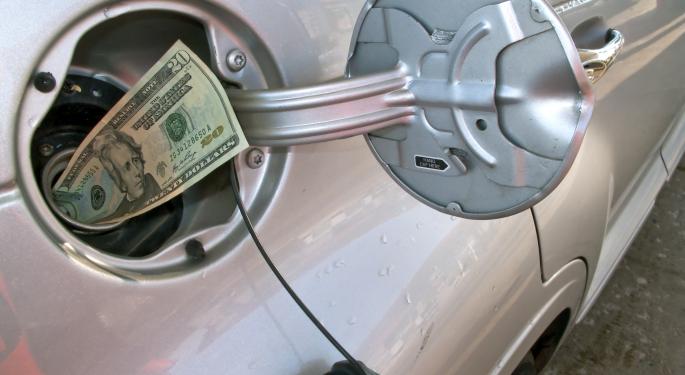 Labor Day weekend represents one final chance for most people to enjoy a trip before summer officially ends.
With an improving economy and lower gas prices (for now, at least), AAA said it expects a record number of people to travel 50 miles or more during the holiday weekend.
In fact, the national organization said the number of travelers nationwide could be as high as 34.1 million.
With economy in mind, America's favorite auto club also suggested some ways travelers could save while on the road:
Take the road less traveled. Prices for gas, food, and lodging are higher near main highways and interstates. Taking even a short detour can save real money – and as a bonus – add some new scenery to the trip.
Off-peak travel costs less. If you are driving, traveling when everyone else isn't can save money by avoiding gas-wasting traffic. AAA said peak travel days would be Friday and Monday.
Rent to save. If your car is a gas hog, consider renting a car locally to save on gas. Depending on how far you plan to drive, you could likely pay for the rental with the savings.
Dine early – play late. By taking advantage of "early bird" dining specials or happy hour and simultaneously arriving at amusement parks at the end of the day - when discounted admission is often available, you can save money and avoid crowds.
Business Insider offered some additional ways to cut travel costs:
Compare all possible routes. Use a mapping service like Google Maps and instead of just taking the one at the top of the page, check all offered routes out. The shortest may not be the fastest or the most scenic. More importantly, the "off-the-beaten-path" route might save you money. (See above.)
Yipit for savings. Business Insider notes that Yipit, by compiling a list of daily deals for Labor Day weekend, has done your work for you. Take advantage and save at the same time.
Shop for gas.Using a service like GasBuddy – including on the road – can save 10, 20, 30 cents a gallon or more. Oftentimes the station with the lowest price is just around the corner.
Eat fast food or better yet, pack. Fast food is cheaper than sit down – and, as the name implies, faster. Better yet, pack a picnic lunch (or two) and eat at a roadside rest.
Inflate tires and change oil. Actually, take care of all basic car maintenance before you leave. Repairing an overheated engine on the road adds an unexpected expense that can be trip ending. Taking care of business before hand is always less expensive and far less stressful.
Posted-In: AAA GasBuddy Google MapsNews Travel Events Personal Finance General Best of Benzinga
View Comments and Join the Discussion!