Hulu Sale Inches Closer as DirecTV, AT&T and Others Quietly Bid (DTV, T)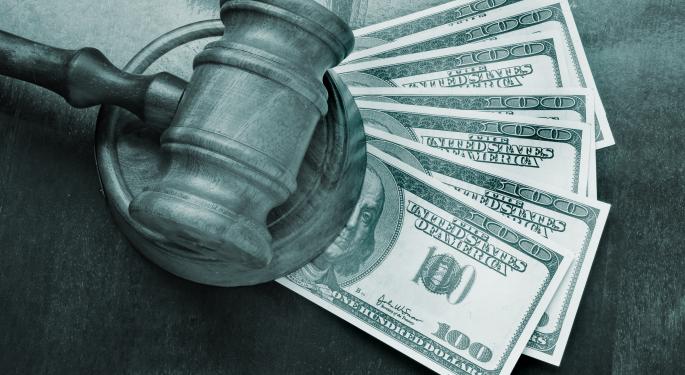 It seems that the only firms that don't want Hulu are its current owners.
Six years ago, News Corp.'s (NASDAQ: NWS) Fox network joined forces with NBC (which had not yet been acquired by Comcast (NASDAQ: CMCSA)) to build the ultimate online video site for television.
Thus far, they seemed to have succeeded. With more than four million paying subscribers and more than 12 million viewers who use the free version every month, Hulu has become the Netflix (NASDAQ: NFLX) of TV.
Hulu performed so well in 2009 that it caught the attention of Disney (NYSE: DIS), which acquired a 30 percent stake in the firm a few years ago.
Now two of these firms -- Disney and News Corp. -- want out of the company they helped create. NBC (which gave up its voting rights when it was acquired by Comcast) does not have a say in what happens next.
This song and dance has been going on for two years. After the first round of sales options were brought to the firm, Disney and News Corp. decided to keep Hulu. They may repeat that strategy -- and gain a new partner in the process.
According to Bloomberg, Time Warner Cable (NYSE: TWC) is interested in joining Disney, News Corp. and Comcast as the fourth Hulu owner.
By acquiring a stake in Hulu, Time Warner would gain access to the video site's growing subscriber base. The cable giant could also use the site to bolster its own business. Time Warner may negotiate new deals with existing Hulu content providers (who could be lured to Time Warner's own services) or offer Hulu for free to Time Warner subscribers.
DirecTV (NYSE: DTV), another one of Hulu's suitors, is taking a different route. Instead of joining forces with the current owners, DirecTV wants to acquire the entire firm.
According to The Wall Street Journal, AT&T (NYSE: T) and Chernin Group have also teamed up to make a bid for Hulu. Guggenheim Digital Media and private-equity firm KKR (NYSE: KKR) have teamed up to do the same.
Hulu has been profitable since 2010, but the site is still light-years away from matching Netflix's numbers. This could inspire the company's new owners -- if there are any -- to make some changes.
One of the oldest and most frequently rumored changes is that Hulu will transform into a pay-only site or become attached to pay-TV providers. The latter element would require viewers to subscribe to a pay-TV service before they could watch certain shows on Hulu.
In either case, Hulu is likely to suffer -- as will the TV networks it currently supports.
Consumers often turn to Hulu because it offers a free version. Without the site and its catalogue of old and current seasons of select TV series, smaller shows like Community and Parks & Recreation may have been cancelled. Newer shows may have been met with the same fate, as viewers are less likely to watch a show they missed if they can't catch up first.
Nonetheless, Hulu is one of the most desired properties in technology right now. For better or worse, it seems that changes -- or at the very least a new owner -- will be coming to the site.
Louis Bedigian is the Senior Tech Analyst and Features Writer of Benzinga. You can reach him at 248-636-1322 or louis(at)benzingapro(dot)com. Follow him @LouisBedigianBZ
View Comments and Join the Discussion!
Posted-In: AT&T Chernin Group DIRECTVM&A News Rumors Success Stories Tech Best of Benzinga