CNN: DaVita Accused of Massive Healthcare Fraud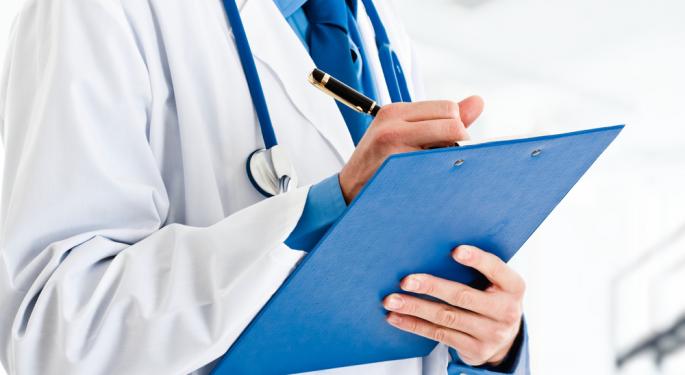 In a blistering report on CNN's "Situation Room w/ Wolf Blitzer" show on Wednesday night, healthcare company DaVita (NYSE: DVA) was accused of defrauding the federal government to the tune of $800 million. The report focused on two whistle blowers who are suing the company.
DaVita operates dialysis service centers around the country and most of its revenue comes from Medicaid and Medicare. According to the whistle blowers, the company's policy has been to throw away enormous amounts of perfectly good medicine in order to over charge the government through Medicaid and Medicare.
The company allegedly would use only a portion of a vial of medication in dispensing doses and then throw away the rest. The remaining dose that needed to be administered would come from additional vials. Essentially, this allowed DaVita to charge for multiple vials of medication when far fewer were actually needed to meet a particular patient's dosage level.
CNN reported that the U.S. government has looked into the fraud accusations against the company, but declined to prosecute. The government, however, has said that this decision has no bearing on the merits of the current case against DaVita being brought by the whistle blowers. A CNN panelist speculated that the reason the Justice Department may have declined to prosecute DaVita was because of a lack of resources.
The dollar amount attached to the fraud allegations against DaVita are truly staggering. According to CNN's report, the company may have ripped off taxpayers for around $800 million as a result of their policies. DaVita has been a leading healthcare growth stock over the last decade, with the shares rising around 854 percent during that time. Over the last 5 years, the stock is up 86 percent and shares have climbed 43 percent in 2012 alone.
DaVita is currently sitting near all-time high levels, above $108.00. In recent days, however, the stock has been falling and is now down around 4.5 percent over the last 5 trading sessions.
DaVita's largest shareholder is Warren Buffett's holding company Berkshire Hathaway (NYSE:BRK-A) (NYSE: BRK-B), which held around 10.2 million shares or a 10.69 percent ownership stake in the company. Three prominent hedge funds also have large positions in the stock. Lone Pine Capital owned 3.19 percent of DaVita as of its last 13-F filing and Viking Global Investors had a 3.04 percent stake. Pennant Capital Management held just under 3 million shares, accounting for 2.95 percent of DaVita's float.
Posted-In: cnnNews Rumors Hedge Funds Legal Management Media General Best of Benzinga
View Comments and Join the Discussion!