Benzinga Money is a reader-supported publication. We may earn a commission when you click on links in this article.
Learn more.
Political unrest in Chile has always been a hindrance to economic stability. The retail forex market has suffered for it, and the country likely does not have the number of traders that it should given its population and gross domestic product (GDP) rank. The country does hold the distinction of being the 15th freest economy in the world and 2nd lowest in corruption in all of South America.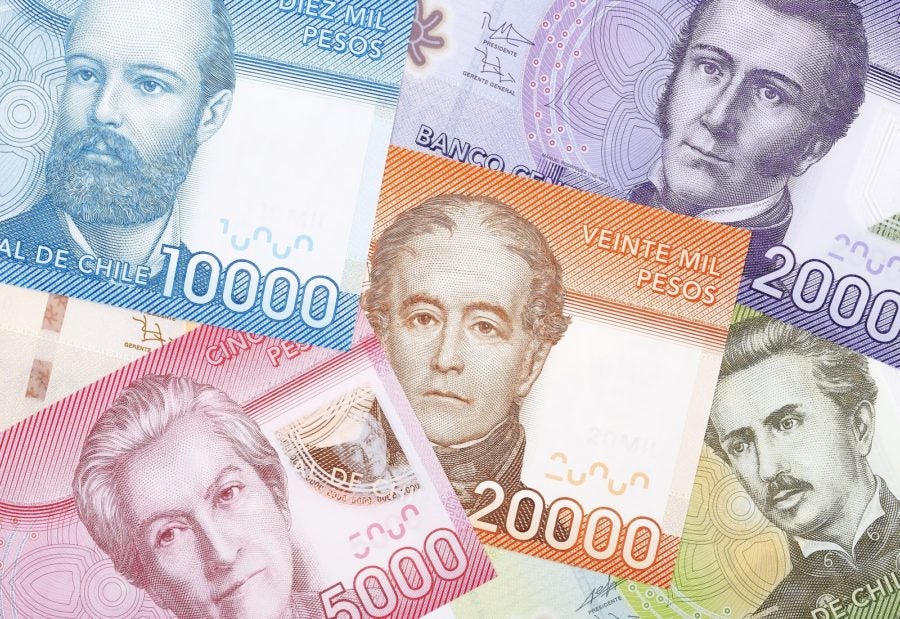 Government intervention into the forex market in late 2019 undercut confidence in the Chilean peso. The country has kept regulation on the forex industry relatively light considering its currency woes. Investors are encouraged to do their own due diligence in finding a broker. Chile does not necessarily make regulation a priority, so losses based on doing business with an unregulated broker might be difficult to correct.
Get Started with Forex in Chile
If you want to get involved in the Chilean forex market, you need a few things working simultaneously.
Your web connection: Chile makes it relatively easy to get a decent web connection, but you may need one that is better than decent. You will need to connect to a broker, a trading interface and other financial institutions at once. When you get more sophisticated, you will likely want news feeds and multiple charts on a screen at once.
Your broker: The forex broker that you choose in Chile makes a huge difference. Your broker is your main connection to the market and to your banking apparatus. Make sure that any broker you choose is regulated through a reputable financial institution. This is especially true if you choose to do business offshore.
Your account: Regulation is only half of the game when vetting a broker. Regulators set a bare minimum, but the minimum is not what is necessary for success in trading. You need industry-standard financing through your broker. You also need great customer service to answer the questions that you will invariably have at some point.
Your funding: Once you have found a broker with great service all around, you can begin to fund your investment account. It is a common practice to have a separate brokerage account connected to your broker. However, you should work through a system that allows quick withdrawals and other protections for your money.
Your trading interface: Connect your orders to the market through a trading interface. Your interface should be intuitive to you although you may have a learning curve for the more sophisticated features.
Your first investment: If you can start with a virtual account (a real account with fake money), do so. Once you understand the interface and how your money moves, you can begin to safely trade in the forex market.
Chile Forex Trading Strategies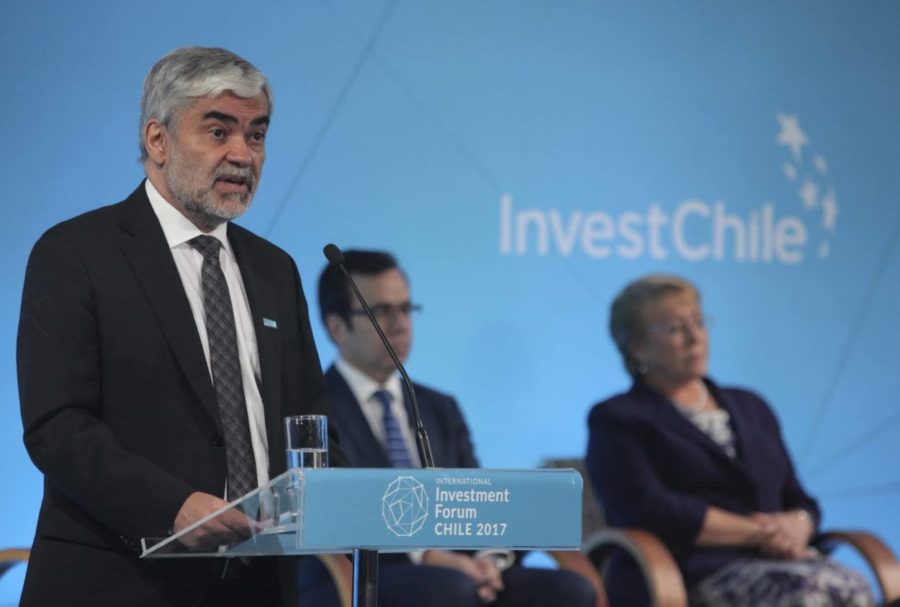 Invest Chile – The International Investment Forum Chile
Once you set up your digital infrastructure, you can achieve good results with the appropriate strategy. Start from the level of vision and work your way down.
Breakout trading: Breakout trading is trading when a currency pair moves away from a range. When the price breaks out, it is likely to continue in a directional trend for a significant amount of time or distance away from the range.
Return to the mean: If a price stays in a range, then it is sometimes moving around an average. This average is known as the mean and it is defined as the price that the range most commonly returns to. Investors who can calculate this average can often profit by trading around it.
Retracement: This is a short-term reversal of a trend that either allows an investor to enter a trend or profit from the pullback.
Carry trading: Overnight holds in the forex market earn interest in the same way as any currency held in a bank account. Carry trading attempts to profit from the differences in currency interest rates.
Forex Trading Example in Chile
CLP/USD is currently at 0.0013/0.0015 and you want to order $750,000 with $58.28 in your brokerage account. Your broker lets you make the entire trade because of the 5.55% margin rate on this currency pair.
CLP/USD is trading at 0.0017/0.0019 after 5 hours. Your profit here is
($750,000 x 0.0017) – ($750,000 x 0.0015), or $150, on the move of 2 points.
Making Money with Forex in Chile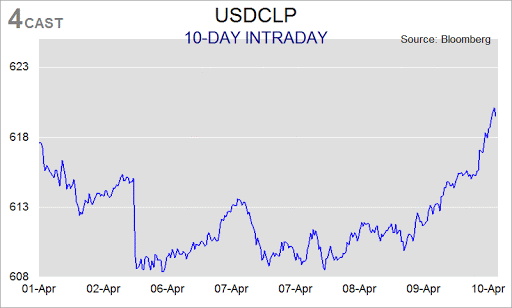 Forex Analysis and Forex News
Here are a few techniques to know so that you can take advantage of your investment vision.
Shorting a market: Shorting the market means selling a currency before you buy it. You buy it for less than you sold it for, and you are selling with borrowed money at first.
Contracts for difference (CFDs): Profiting from a currency pair without owning it is why you buy CFDs. CFD brokers also have the ability to offer larger leverage in your account.
Binary options: Binary options give you a fixed choice — yes or no — and a fixed reward or punishment based on whether you are right or not.
Best Online Forex Brokers in Chile
Choose from one of the many forex brokers that do business in Chile. Make sure the broker is regulated.
Forex Terminology
Here are some of the common terms that describe important concepts in the forex market.
Pip: Describes the basic unit of forex and is equal to $0.0001
Lot size: The size of the deal you are investing in
Orders: The full description of your investment
Calls: A currency pair contract that you can either execute at a future time or sell before that date
Growing in a Growing Economy
The Chilean economic system is full of opportunities. With more people than ever in the forex market, there has never been a better time to join this investment community. You do have to learn due diligence, but you start at a relative advantage to other South American countries without stable economies.
Successful traders plug themselves into an information flow that allows them to identify trading opportunities fast. These opportunities come and go quickly, and if you don't know how to spot them, you may be left behind. Bookmark our website for up to date information and winning tactics you can use for success in forex.
Benzinga's #1 Breakout Stock Every Month
Looking for stocks that are about to breakout for gains of 10%, 15%, even 20% potentially or more? The only problem is finding these stocks takes hours per day. Fortunately, Benzinga's Breakout Opportunity Newsletter that could potentially break out each and every month. You can today with this special offer:
Hire a Pro: Compare Financial Advisors In Your Area
Finding the right financial advisor that fits your needs doesn't have to be hard. SmartAsset's free tool matches you with fiduciary financial advisors in your area in 5 minutes. Each advisor has been vetted by SmartAsset and is legally bound to act in your best interests. If you're ready to be matched with local advisors that will help you achieve your financial goals, get started now.