Want to jump straight to health insurance quotes? Compare here and find the cheapest premium with the best coverage.
Every parent wants his or her child to be happy and healthy. Luckily, there are a number of ways to get health insurance for kids without breaking the bank.
We'll take a look at how you can protect your child's health with insurance. We'll also show you how to get health insurance for your child and a few of Benzinga's favorite companies that provide child-only and family plan choices.
Quick Look: Best Health Insurance for Kids
Best Health Insurance for Kids
Now that you understand how health insurance works, let's take a look at a few of the best health insurance companies for children's health care needs.
1. UnitedHealthcare
UnitedHealthcare is one of the largest health insurance companies in the United States and offers plans in most states. UnitedHealthcare's child coverage includes everything that kids need from birth through their teenage years.
All UnitedHealthcare independent family plans include everything from preventive doctors' visits to prescription drugs. All plans also include eyeglasses services and dental care for children on your plan. UnitedHealthcare offers nationwide coverage and comprehensive plans for kids and it's one of the best insurance providers for families.
# of Healthcare Providers
855k+
1 Minute Review
UnitedHealthcare is an insurance company that is dedicated to making the health care system work better for everyone. Its plans can serve customers of all ages, starting in childhood and continuing all the way through the retirement years. The company partners with more than 1.3 million health care professionals and over 6,500 hospitals to give customers the freedom to access healthcare wherever they are. This insurance provider has a strong financial standing and good ratings, making it a reliable option for just about anybody.
Best For
People who want flexibility in their health care coverage
People who want supplemental insurance coverage
People who qualify for both Medicare and Medicaid
Pros
Offers a wide variety of plans
Strong financial and customer service ratings
ACA and non ACA plans available
Cons
Not all plans ACA-compliant
The website can make it difficult to get a quote
2. Blue Cross Blue Shield
Most health insurance companies no longer offer child-only plans that don't include coverage for a guardian. However, you can still buy a child-only plan through Blue Cross Blue Shield in many parts of the country. Blue Cross's child-only plans are private health insurance plans that allow you to enroll your child with ACA-compliant benefits without a guardian also included on the plan.
Though Blue Cross isn't able to offer child-only plans in every state, its plans offer an exceptionally affordable choice for parents who only need coverage for their child.

# of Healthcare Providers
28k+
1 Minute Review
Blue Cross Blue Shield consists of 35 separate companies that provide health insurance for roughly one-third of Americans. The company serves all 50 states, Washington D.C., Puerto Rico, and many international areas.
While you look into the BCBS affiliates near you, understand what health plans are available as well as the health insurance cost. It offers extensive coverage that gives just about every American the opportunity to purchase a BCBS-affiliated health plan. However, be sure to read up on the company because the premiums and deductibles may not suit you and your circumstances. 
Best For
Desire for a new doctor with plenty of options
No cap on annual maximum limits
Comprehensive coverage with exclusive discounts and partnerships
Pros
Coverage in all 50 states and outside the country
Covers both generic and brand-name drugs
Wide network of doctors, hospitals and specialists
Cons
Plans offered through regional companies, meaning you must look to your regional company for specific policies
Main customer service helpline may be difficult to reach
3. Aetna
Want to book most of your child's appointments online? Consider a family plan from Aetna. Aetna offers both individual and family plans that extend to any dependents who qualify. You can view your child's plan benefits and payment due dates online through your account when you enroll in an Aetna plan.
You can also use Aetna's online doctor directory to find specialists and pediatricians in your area. This can be especially beneficial if you've just had your first child and need to find a new set of service providers.
# of Healthcare Providers
700k+
1 Minute Review
In the past, Aetna health insurance plans were available on Affordable Care Act (ACA) Marketplaces across the country. Though Aetna no longer offers ACA-compliant plans, the company continues to make healthcare more affordable through Medicare Advantage Part D coverage and dental insurance plans.
Aetna's Medicare options extend to most parts of the country, and premiums for Advantage plans begin at $0 a month. Part D coverage, which helps pay for prescription drugs, begins at about $7 a month in most states. Additionally, Aetna offers dental insurance and dental discount plan options that anyone who doesn't have dental coverage through their employer can take advantage of. In addition, Aetna also offers a number of additional benefits not seen with other coverage providers, including discounts on prescription drugs and rewards for meeting health goals. 
Pros
Offers multiple mobile app offerings to reward you for reaching fitness goals
Dental discount plans may include coverage for prescription drugs
Medicare Advantage plans available with no monthly premiums
Cons
Vision insurance only available when purchased with a dental plan
ACA-compliant health insurance no longer available
4. Everest
Looking for a short term insurance plan before Open Enrollment or beginning a new job? Be sure to get a quote form Everest. Everest offers individual adults short term plans, family plans and plans for children as young as 2 years old.
It offers a variety of deductible choices which range from $1,000 to $10,000 and allow you to balance your benefits and care costs. You can also customize your copay rate and coinsurance percentage as well. You or your child can easily get up to $2 million in coverage through a short term plan from Everest.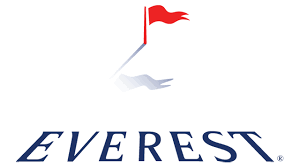 # of Healthcare Providers
N/A
1 Minute Review
A reinsurance and insurance company available worldwide, Everest provides short term health insurance for anyone between regular coverage. Their short term medical coverage includes routine and emergency care, prescription coverage and flexible terms and waiting periods.
Best For
Anybody who missed the ACA enrollment deadline
People between jobs
Ineligible or can't afford COBRA
Young people not on parental health insurance
Pros
Affordable plans
Temporary coverage available
Customizable plan features
5. eHealth Insurance
eHealth Insurance technically isn't an insurance provider because it doesn't offer plans. However, if you aren't sure where to start to find insurance, its online quote comparison tools can be a lifesaver.
Just enter a bit of personal information about you and your child and eHealth will show you all of the plan options available in your county. eHealth offers quotes for both short term insurance and long-term plan options and you can view your choices in as little as 60 seconds.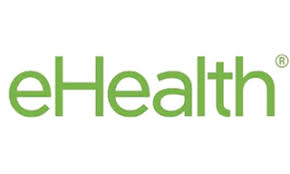 get started
securely through eHealthInsurance's website
# of Healthcare Providers
5
1 Minute Review
eHealth works with the top insurance carriers to make searching for and comparing healthcare plans easy. eHealth offers the following types of insurance:
Individual and family
Medicare
Short-term health
Dental
Vision
Small business health insurance
Best For
Comparing plans in your area
Pros
1-stop health insurance shopping
Works with trusted carriers
A+ BBB rating
Positive customer service reviews
Cons
Plans not available in every area
Options for Kids' Health Insurance
The introduction of the Affordable Care Act (ACA) requires insurance providers to allow children under the age of 26 to remain on your health insurance plan. As a result, very few insurance providers now offer child-only plan options. However, you do have a few different options for finding health insurance for your child.
Private Family Plan
If you're self-employed or you don't qualify for health insurance through your employer, you can purchase an independent family plan on the Affordable Care Act (ACA) Marketplace. ACA family plans are more affordable than buying an individual plan for each member of your family.
Every plan you see on the ACA Marketplace includes at least the 10 legally-required essential health benefits for both you and your child. Some essential benefits include preventive care, vaccinations, lab tests and hospitalization. ACA plans must also cover vision and dental care for any children under the age of 19 on your plan.
Short Term Child-Only Insurance
Want to fill a short gap in coverage but you're low on cash? You can buy a short term health insurance plan for your child. Short term plans are usually the most affordable health insurance option you'll see but provide limited benefits.
Short term plans don't need to provide the minimum essential benefits established by the ACA and may deny coverage for preexisting conditions. You should only consider a short term plan if you aren't able to add your child to a long term ACA-compliant plan at this time. Short term insurance plans are illegal in some states and others put caps on how long you can have your plan.
Children's Health Insurance Program (CHIP)
CHIP is a low-cost health insurance program for families who earn too much money to qualify for Medicaid. Each state has its own standards for CHIP income regulations. CHIP also covers pregnant women in some states.
The specific health insurance options available to you will depend on where you live, how much money you earn and your family size.
How to Sign Up for Kids' Health Insurance
Getting health insurance for a child begins by learning about your options. Before you begin researching private plan choices, make sure you don't qualify for CHIP. CHIP is an exceptionally affordable option for a child's health insurance — and in many states, you'll pay $0 for coverage.
You can sign up for CHIP at any point throughout the year, but you need to meet your state's minimum qualifications to begin. Each state has different standards for who qualifies. You can find out if you qualify for CHIP by calling 1-800-318-2596 or by applying for a plan through the ACA Marketplace. The Marketplace will automatically direct you to enrollment information in your state if your income qualifies you for CHIP.
You can add your child to your plan if you don't qualify for CHIP and you have health insurance. Contact your insurance provider and request to add your child to your insurance plan. Your insurance provider will direct you to instructions to ensure your child is covered. Expect an increase in your monthly premium costs if you're switching from an individual to a family insurance plan.
If you've just had a baby, you also qualify for a special enrollment period through the ACA Marketplace. You may want to buy your first insurance plan or switch insurance providers, so begin by creating an account on Healthcare.gov. Answer a few simple questions about your family and income and you'll be directed to the Marketplace. The ACA Marketplace will show you all plan options currently available in your state, as well as any subsidies you qualify for. You can also sign up for coverage for yourself and your child through the Marketplace.
You may not qualify for a special enrollment period and may be able to buy a short term plan until Open Enrollment begins. Short term health insurance plans are limited insurance options that will only help you pay for major medical expenses. Be sure to compare choices and thoroughly read your plan's terms and conditions before you enroll in a short term plan.
Requirements for Insuring Your Kids
Your child must meet the following stipulations in order to qualify as a dependent on your insurance plan.
Age: Your child must be under the age of 26 to remain on your ACA-compliant private insurance plan or your employer-sponsored health care plan.
Relationship to you: Your child must be biologically related to you, an officially adopted foster child or your stepchild in order to qualify as a dependent on your insurance.
Residency: Your child must have lived with you for at least 6 months in order to qualify as your dependent.
Income contributions: Your child may work and pay for his or her own expenses while also remaining a dependent on your plan. However, your child cannot financially support him or herself while remaining on your plan. This means that your child's total income must be less than 50% of his or her care expenses.
Tax filing: Your child cannot remain a dependent on your plan if he or she filed a joint tax return last year.
Other claim concerns: Your child can only be claimed as a dependent by a single household. If someone else has claimed your child as a dependent, you cannot add him or her to your health insurance plan as a dependent. This is regardless of your biological relationship to the child.
Your child must meet all of the above criteria to qualify for CHIP. Your household must also meet income considerations. Every state has a different maximum income to qualify. Begin by creating a profile at Healthcare.gov to learn more about your state's qualification standards.
Uncover Quality Health Insurance for Kids
It's never a good idea to go a long time without some form of health insurance. Compare health insurance for kids and get a quote online. Start by entering your ZIP code and getting a quote through Benzinga. In just a few seconds, you can make sure your child has the coverage he or she needs. 
Frequently Asked Questions
What is the State Children's Health insurance Program?
The CHIP program, or State Children's Health Insurance Program, is a low or no-cost program that helps insure kids when their parents do not necessarily qualify for coverage.
Answer Link
Can children qualify for Medicaid?
In some cases, children qualify for Medicaid based on their parents' income.
Answer Link