Want to jump straight to health insurance quotes? Compare here and find the cheapest premium with the best coverage.
If you aren't covered by an employer or through another group plan, you may be interested in private health insurance. But picking the right plan can be confusing. Use our guide to learn more and compare quotes.
Quick Look: The Best Private Health Insurance
Best Private Health Insurance
Choosing private health insurance is a big decision. You can get multiple quotes fast through our website, but which plans are the best? Here are the 5 best health insurance companies, based on our research:
1. Blue Cross Blue Shield
If you're someone who travels for work or who splits time between locations, Blue Cross Blue Shield might be the plan for you. Blue Cross Blue Shield has plans and network providers in every state.
It also has coverage options if you travel or live overseas. Blue Cross Blue Shield is made up of independent companies, so you choose a plan that serves your area and let the local company know about your travel or other needs.

# of Healthcare Providers
28k+
1 Minute Review
Blue Cross Blue Shield consists of 35 separate companies that provide health insurance for roughly one-third of Americans. The company serves all 50 states, Washington D.C., Puerto Rico, and many international areas.
While you look into the BCBS affiliates near you, understand what health plans are available as well as the health insurance cost. It offers extensive coverage that gives just about every American the opportunity to purchase a BCBS-affiliated health plan. However, be sure to read up on the company because the premiums and deductibles may not suit you and your circumstances. 
Best For
Desire for a new doctor with plenty of options
No cap on annual maximum limits
Comprehensive coverage with exclusive discounts and partnerships
Pros
Coverage in all 50 states and outside the country
Covers both generic and brand-name drugs
Wide network of doctors, hospitals and specialists
Cons
Plans offered through regional companies, meaning you must look to your regional company for specific policies
Main customer service helpline may be difficult to reach
2. Kaiser Permanente
Kaiser Permanente isn't available everywhere, but if you're in one of its service areas, it's worth a look. Kaiser Permanente is unique in that it's both an insurance plan and a care provider. This means better coordination when it comes to your care.
In some of Kaiser's service areas, you can go to a Kaiser facility for routine care. You can see multiple providers and pick up prescriptions all in the same place.
# of Healthcare Providers
150k+
1 Minute Review
Kaiser Permanente is a not-for-profit health plan. Kaiser Permanente offers both health insurance and health care, which has resulted in excellent reviews from customers and rating organizations. Kaiser Permanente does have limited service areas, and you typically need to stay in-network for services unless you're experiencing an emergency.
Best For
People in Kaiser Permanente service areas
People who don't mind managed care
People who like to manage their care online
Pros
Many services available in one location
Ability to make appointments online or using an app
Good customer service
Cons
Limited service area
Need to stay in the Kaiser Permanente network for most services
3. UnitedHealthcare
Do seniors need private health insurance? Most of them have Medicare, right? Medicare covers a lot, but it has a lot of out-of-pocket costs, too. Many seniors purchase a private Medicare Supplement or Medicare Advantage plan to work with their public Medicare coverage.
UnitedHealthcare has partnered with AARP to offer a variety of plans for seniors. It offers Medicare Advantage plans, which typically have low premiums and include prescription coverage. It also offers Medicare Supplements, which typically have higher premiums but lower deductibles.
# of Healthcare Providers
855k+
1 Minute Review
UnitedHealthcare is an insurance company that is dedicated to making the health care system work better for everyone. Its plans can serve customers of all ages, starting in childhood and continuing all the way through the retirement years. The company partners with more than 1.3 million health care professionals and over 6,500 hospitals to give customers the freedom to access healthcare wherever they are. This insurance provider has a strong financial standing and good ratings, making it a reliable option for just about anybody.
Best For
People who want flexibility in their health care coverage
People who want supplemental insurance coverage
People who qualify for both Medicare and Medicaid
Pros
Offers a wide variety of plans
Strong financial and customer service ratings
ACA and non ACA plans available
Cons
Not all plans ACA-compliant
The website can make it difficult to get a quote
4. Cigna
Some insurance companies can be a challenge to contact. They might only be available during business hours, which is when most of us work.
Cigna is available 24/7, which makes it easy to talk to someone when you need to. It also offers a user-friendly mobile app so that you can access your insurance info on the go. Cigna offers affordable copays and low-cost preventive care.
# of Healthcare Providers
875k+
1 Minute Review
Cigna Health Insurance offers low-cost private health insurance and Medicare Advantage and Supplement Plans for families and individuals. Founded in 1982 and based in Bloomfield, Connecticut, the company offers a wide array of health insurance plans including three Bronze plans, four Silver and one Gold. All Cigna plans are EPO plans, meaning they are all in-network. Free telehealth visits come with every plan and are available to customers 24/7.
The four-metal tier coverage plans include:
Bronze

Expanded bronze

Silver

Gold
Individual and family Cigna private insurance plans are all available on the Marketplace and through the Cigna website, as well as with licensed agents in each state. Because they are sold through the Marketplace, they can only be purchased during your state's open enrollment period. Special enrollment periods apply for special circumstances.
Best For
Easy access to benefits
Pharmacy programs
Savings and spending accounts such as HSA and FSA
Supplemental plans
Pros
Home delivery for prescriptions
Health management mobile apps
Easy ID card replacement
Cons
Potentially high deductibles
Not available in all 50 states
5. Sidecar
Sidecar is a health insurance quote aggregator, meaning you fill out some information about your age and health history and it populates the best carriers based on what you told them.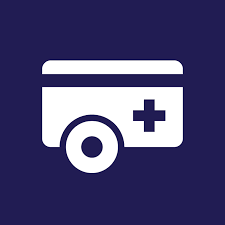 Get Started
securely through Sidecar Health Access Plan's website
Disclosure: Plans referred to above are excepted benefit fixed indemnity insurance products marketed and administered by Sidecar Health Insurance Solutions, LLC and underwritten by Sirius America Insurance Company or United States Fire Insurance Company, depending on the state. As an excepted benefit plan, it does not provide comprehensive/major medical expenses coverage, minimum essential coverage, or essential health benefits. You cannot receive a subsidy (premium tax credit and/or cost-sharing reduction) under the ACA in connection with your purchase of such an excepted benefit fixed indemnity insurance plan. Also, the termination or loss of this policy does not entitle you to a special enrollment period to purchase a health benefit plan that qualifies as minimum essential coverage outside of an open enrollment period. Coverage and plan options may vary or may not be available in all states.
# of Healthcare Providers
See any doctor
1 Minute Review
Sidecar Health Access Plan is another approach to traditional health insurance. Instead of your health care providers billing your insurance, you pay upfront using the Sidecar Health payment card. This results in savings of up to 40% on healthcare costs for its customers. 
Established in 2018, Sidecar Health Access Plan is based in El Segundo, California. Its plan options are easy-to-understand and allow you to shop upfront for affordable health care rather than receiving care and finding out what it costs later. 
Learn more about Sidecar Health Access Plan and how it works.
Prefer to talk to an agent on the phone? Call 866-794-1192 to speak to a representative now.
Best For
People who are younger than age 65
People in relatively good health
People who want to shop for affordable doctors, specialists or procedures
People who want transparency in healthcare costs
Pros
You can customize your plan
It may reduce healthcare costs by as much as 40%
It has a mobile app to access information on-the-go
No provider network, so you can see any doctor with no referrals needed
No enrollment period
Cons
Plans are not compliant with the Affordable Care Act (ACA)
Plans have an annual coverage limit
What is Private Health Insurance?
As the name suggests, private health insurance can be any plan that you purchase directly, rather than through an employer-sponsored group plan or a federally-sponsored plan.
Private vs. Public Health Insurance
What's the difference between private and public health insurance? Let's take a closer look.
Public: Public health insurance is funded and supported by a federal or state government. In the U.S., the 2 most common public health insurance plans are Medicare and Medicaid. It's important to note that you may have to pay for public health insurance. For example, people with Medicare pay a premium for Part B.
Private: Private health insurance is insurance that isn't offered by the federal or state government. You can purchase private health insurance through an employer, through your state's Marketplace or directly from an insurance company.
Both types of health insurance have out-of-pocket costs.
How Much Does Private Health Insurance Cost?
Insurance companies decide on premiums based on several factors. These include:
Your age: The older we are, the more likely we are to need healthcare. To account for this, insurance companies charge higher premiums to older plan members.
Whether you use tobacco: Smoking and using tobacco increases the risk of developing health issues.
Your location: Where you live has an impact on your health. It also impacts how much competition there is among insurance companies and how expensive it is to provide healthcare.
The number of people on your plan: An individual plan is less expensive than a family plan.
Insurance companies can't charge you a higher premium based on your gender or on your specific health history. You can't be charged a higher rate if you have diabetes, for example.
Many people get private health insurance through an employer. Employers typically pay for part of the costs of health insurance and employees pay for the rest. Employees paid an average of $1,427 annually for individual coverage in 2018, according to The Commonwealth Fund. They paid an average of $5,431 for a family plan. This comes to $118 per month for an individual plan and $452 per month for a family plan.
Private health insurance purchased on your own (not through an employer) is significantly more expensive. According to eHealth Insurance, the average cost of an individual plan purchased on your own is $440 per month. The average cost of a family plan is $1,168. This comes to $5,280 per year for an individual and $14,016 per year for a family.
The first step to finding affordable health insurance is getting multiple quotes. Here at Benzinga, we have a simple tool that allows you to get quotes fast by entering your ZIP code. As you review your quotes, keep in mind that every insurance company determines its rates differently. The cost of health insurance is about more than just your premium, though. Here are a few other costs to consider:
Deductible: Your deductible has a big influence on your health costs. Your deductible is the amount you pay for covered health care before your plan starts paying. The average deductible in 2018 was $4,328 for an individual plan and $8.352 for a family plan, according to eHealth Insurance.
Copayment: Your copayment, or copay, is a fixed amount you pay for a service. You might have a $10 copay for a doctor's visit and a $20 copay for a specialist visit.
Coinsurance: Coinsurance is like a copay, but instead of paying a fixed amount, you pay a percentage of the cost. If your plan has a coinsurance of 20% and your doctor visit costs $200, you would pay $40.
Out-of-pocket maximum: Your out-of-pocket maximum is the most you pay would pay out-of-pocket in a year. This total doesn't include your premiums. Plans sold on your state's health insurance Marketplace have a maximum out-of-pocket limit of $8,200 for individual plans as of 2020. The maximum out-of-pocket limit for family plans is $16,400.
Private Health Insurance Comparisons: HMO vs. PPO vs. EPO vs. POS
Another factor to consider when it comes to how to get health insurance is the plan type. Here are the 4 most common types of plans:
HMO: An HMO is a health maintenance organization. With an HMO, you choose a primary care doctor. If you need to see a specialist, you typically need to get a referral from your primary care provider. HMOs have a provider network. You may not be able to see providers outside of your network. If your plan allows you to see out-of-network providers, you will have to pay more.
PPO: A PPO is a preferred provider organization. It allows you more flexibility than an HMO. You typically don't need a referral to see a specialist. You can see providers outside of the provider network, but you will pay a bit more.
EPO: An EPO is an exclusive provider organization. It combines aspects of an HMO and a PPO. You have the more restrictive network associated with an HMO. If you see an out-of-network provider, you pay significantly more. You also have the freedom to see specialists without a referral.
POS: A POS is a point-of-service plan. You can see any provider in your network without getting a referral. If you want to see an out-of-network provider, you do need a referral.
Finding a Private Health Insurance Plan
Finding the best health insurance can feel like a process. As you review plans, keep your priorities in mind. If you have a doctor you like, look for a plan that has your doctor in-network. If you take prescriptions, find out whether your prescriptions are covered. If you want low premiums, keep an eye on the deductible to make sure you don't end up with unexpected out-of-pocket costs.
Choosing an insurance plan is a balancing act. You want it to fit your budget and your health needs. You want good service and convenient care. Look for a plan that fits your lifestyle, and don't hesitate to ask questions along the way.
Frequently Asked Questions
Can my private health insurance drop me from coverage?
In short, yes, your private health insurance coverage could choose to cancel coverage in certain situations. The quickest way to lose coverage, of course, is by not paying your premium. But you can also be dropped if you commit fraud or lie on your application.
Answer Link
Does private health insurance coverage take effect immediately?
This depends on the provider, but many enact waiting periods for coverage to take place. Others may offer same-day coverage. Check with your chosen provider to see their specific waiting period requirements.
Answer Link