Want to jump straight to health insurance quotes? Compare here and find the cheapest premium with the best coverage.
More than 30 million people in the United States have diabetes. Are you one of them? If so, you need high-quality health insurance to ensure you have access to testing supplies, medications and coordinated care. Read on to find out our top picks for health insurance for diabetics and must-know facts regarding enrollment and prescription assistance. 
BZ
Quick Look – Best Health Insurance for Diabetics:
Best Health Insurance for Diabetics
Choosing the right health insurance plan is essential for managing your diabetes. Check out Benzinga's review of the best health insurance for people with diabetes.
1. Blue Cross Blue Shield
Blue Cross Blue Shield is a national association of locally-based companies. This means that your care is coordinated locally, but you have the resources of a national organization. Blue Cross Blue Shield offers online tools to manage your care and an extensive network of providers.
You can choose your doctor based on who best manages your care instead of settling for whoever's in your network. Blue Cross Blue Shield also works with Civica, a new nonprofit generic drug and pharmaceutical company, to give you access to lower prescription prices.

# of Healthcare Providers
28k+
1 Minute Review
Blue Cross Blue Shield consists of 35 separate companies that provide health insurance for roughly one-third of Americans. The company serves all 50 states, Washington D.C., Puerto Rico, and many international areas.
While you look into the BCBS affiliates near you, understand what health plans are available as well as the health insurance cost. It offers extensive coverage that gives just about every American the opportunity to purchase a BCBS-affiliated health plan. However, be sure to read up on the company because the premiums and deductibles may not suit you and your circumstances. 
Best For
Desire for a new doctor with plenty of options
No cap on annual maximum limits
Comprehensive coverage with exclusive discounts and partnerships
Pros
Coverage in all 50 states and outside the country
Covers both generic and brand-name drugs
Wide network of doctors, hospitals and specialists
Cons
Plans offered through regional companies, meaning you must look to your regional company for specific policies
Main customer service helpline may be difficult to reach
2. UnitedHealthcare
UnitedHealthcare offers affordable coverage with an emphasis on preventive care. The company encourages individualized care and regular checkups. Online educational materials can help you make informed decisions about your diabetes care.  
# of Healthcare Providers
855k+
1 Minute Review
UnitedHealthcare is an insurance company that is dedicated to making the health care system work better for everyone. Its plans can serve customers of all ages, starting in childhood and continuing all the way through the retirement years. The company partners with more than 1.3 million health care professionals and over 6,500 hospitals to give customers the freedom to access healthcare wherever they are. This insurance provider has a strong financial standing and good ratings, making it a reliable option for just about anybody.
Best For
People who want flexibility in their health care coverage
People who want supplemental insurance coverage
People who qualify for both Medicare and Medicaid
Pros
Offers a wide variety of plans
Strong financial and customer service ratings
ACA and non ACA plans available
Cons
Not all plans ACA-compliant
The website can make it difficult to get a quote
3. Kaiser Permanente
Kaiser Permanente simplifies care by integrating insurance and healthcare. It's both an insurance plan and a managed care provider. At many Kaiser Permanente facilities, you can see multiple providers and pick up your prescriptions in 1 location. It's easy for doctors to collaborate and help you live your healthiest life.
# of Healthcare Providers
150k+
1 Minute Review
Kaiser Permanente is a not-for-profit health plan. Kaiser Permanente offers both health insurance and health care, which has resulted in excellent reviews from customers and rating organizations. Kaiser Permanente does have limited service areas, and you typically need to stay in-network for services unless you're experiencing an emergency.
Best For
People in Kaiser Permanente service areas
People who don't mind managed care
People who like to manage their care online
Pros
Many services available in one location
Ability to make appointments online or using an app
Good customer service
Cons
Limited service area
Need to stay in the Kaiser Permanente network for most services
4. Cigna
Medicare Advantage plans offer coordinated care to Medicare beneficiaries. You receive your care through the plan network and you may have access to other benefits like vision screenings. Cigna offers a special needs Medicare Advantage plan for people with diabetes. This plan provides you with an individualized care plan based on your health needs.
An interdisciplinary care team supports your plan, and your team includes a primary care doctor and specialists. It may also include a nurse care manager, pharmacist and social worker. Your care plan helps keep all your providers on the same page and ensures that you receive high-quality care.
# of Healthcare Providers
875k+
1 Minute Review
Cigna Health Insurance offers low-cost private health insurance and Medicare Advantage and Supplement Plans for families and individuals. Founded in 1982 and based in Bloomfield, Connecticut, the company offers a wide array of health insurance plans including three Bronze plans, four Silver and one Gold. All Cigna plans are EPO plans, meaning they are all in-network. Free telehealth visits come with every plan and are available to customers 24/7.
The four-metal tier coverage plans include:
Bronze

Expanded bronze

Silver

Gold
Individual and family Cigna private insurance plans are all available on the Marketplace and through the Cigna website, as well as with licensed agents in each state. Because they are sold through the Marketplace, they can only be purchased during your state's open enrollment period. Special enrollment periods apply for special circumstances.
Best For
Easy access to benefits
Pharmacy programs
Savings and spending accounts such as HSA and FSA
Supplemental plans
Pros
Home delivery for prescriptions
Health management mobile apps
Easy ID card replacement
Cons
Potentially high deductibles
Not available in all 50 states
5. eHealthInsurance
eHealthInsurance makes healthcare simpler. Enter your personal information, doctor preferences and prescriptions before you recommend a plan. The site allows you to compare available plans and sort by premium or deductible. You can easily view the details of each plan to determine the best fit for your healthcare needs.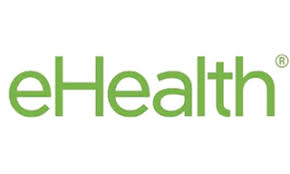 get started
securely through eHealthInsurance's website
# of Healthcare Providers
5
1 Minute Review
eHealth works with the top insurance carriers to make searching for and comparing healthcare plans easy. eHealth offers the following types of insurance:
Individual and family
Medicare
Short-term health
Dental
Vision
Small business health insurance
Best For
Comparing plans in your area
Pros
1-stop health insurance shopping
Works with trusted carriers
A+ BBB rating
Positive customer service reviews
Cons
Plans not available in every area
Health Insurance Restrictions for Diabetics
The Affordable Care Act of 2010 (also known as the ACA or Obamacare) changed health insurance access for people with diabetes. Before the ACA passed, health insurance companies could deny coverage or charge more if you had a preexisting condition like diabetes. This made it difficult to get health insurance.
Today, health insurance companies can't deny coverage if you have diabetes. They also can't charge more or refuse to treat preexisting conditions. If you don't have access to health insurance through an employer, you can purchase a plan through your state's Marketplace. Each plan offered through the Marketplace must offer essential health benefits, such as chronic disease management for conditions like diabetes. Marketplace plans also have to cover prescription drugs.
The ACA also introduced other changes that benefit people with diabetes. Young people can stay on a parent's insurance plan until age 26. It also provided income-based tax credits to help cover the cost of insurance. Some states also expanded their Medicaid programs, which provide health insurance if you live on a low income.
Prescription Drug Assistance for Diabetes
Getting and paying for necessary prescriptions is one of the most challenging aspects of managing diabetes. Let's take a closer look at your options.
Health Insurance Prescription Coverage
Marketplace health insurance plans are required to offer prescription coverage. Employer-sponsored health insurance plans typically offer prescription coverage as well. If you're on Medicare, you can purchase a Medicare Part D prescription plan or enroll in a Medicare Advantage plan that offers prescription coverage. Prescription coverage has its limitations, though. Many plans have prescription deductibles, which is the amount you have to pay for covered prescriptions before your plan starts paying.
Insurance companies use a formulary to determine which prescriptions they cover and how much they pay for those prescriptions. A formulary is a list of prescriptions. Insurance companies often have tiers of coverage within their formulary. Tier 1 might be generic prescriptions, and these cost the least amount out of pocket. Tier 2 and Tier 3 might be brand-name drugs and you pay more for prescriptions from each tier. Tier 4 includes "specialty" prescriptions and these are the most expensive.
Even with health insurance prescription coverage, prescriptions can be very expensive, but there are options for additional assistance.
Government Programs
The Department of Veterans Affairs may be able to help you with prescriptions and diabetic supplies if you're a veteran. Medicaid is a state- and federally-funded health insurance program that might be able to help as well. You can apply for Medicaid and see if you're eligible for tax credits for Marketplace health insurance plans.
The Children's Health Insurance Program (CHIP) offers health insurance to children whose parents make too much for Medicaid but not enough to pay for a Marketplace plan. Some states offer prescription assistance programs.
Prescription Manufacturer Programs
Prescription manufacturers also offer discount programs. For example, 3 insulin manufacturers offer programs to help cover the costs of this essential medication. The American Diabetes Association has information on how to apply for these programs and what information you need to have prepared. You can find this information at insulinhelp.org.
Discount Programs
In some cases, discount programs may offer lower costs than prescription coverage. Check with your pharmacy to confirm which program offers the lowest costs and check out these programs:
Average Cost of Health Insurance for Diabetics
According to WebMD, out-of-pocket costs for patients with type 1 diabetes and insurance coverage average $2,500 a year in costs. The average health insurance premium for a healthy individual between 18 and 24 is approximately $270 per month. With that data in mind, the average cost of health insurance for diabetics in the United States is roughly $5,740 per year.
How to Compare Health Insurance for Diabetics
When choosing the health insurance plan that's best for you, make sure you cover all your bases. Does your coverage include the supplies, medicines and devices you may require? How much does the plan pay for, and what comes out of your pocket?
You should also consider:
All prescription medication needs
Lab tests and screening exams
Office visits, counseling and specialists
Copayments and deductibles
Supplies and devices such as insulin pumps
How to Get Health Insurance When You're Diabetic
Curious about how to get health insurance that will help you manage your diabetes? Here are some factors to keep in mind:
Consider when to buy health insurance. Unfortunately, you can't just enroll in health insurance any time unless it's Medicaid. Employers typically offer open enrollment when you begin employment. Marketplace plans offer open enrollment once per year. Open enrollment usually starts in November and lasts for a month. You may also be able to buy health insurance if you qualify for a special enrollment — such as if you've had a life change, like getting married or divorced, or if you've moved and lost your coverage.
Consider where to buy health insurance. Where's the best place to find affordable health insurance? Your state's Marketplace is a good starting point. Review all the plans available in your area. Many Marketplace sites let you enter your prescriptions so you can find a plan that covers those. Sites like eHealthInsurance can help, too. Look at Marketplace plans and off-Marketplace plans to determine which plan is best for you.
Consider how to buy health insurance. Compare insurance plans using a systematic approach. Compare each plan's:

Premium, or the monthly cost for your insurance.
Deductible, or the amount you pay for services before your coverage kicks in.
Coinsurance and copays, which is the percentage you pay for services. Copays are a flat fee that you pay for services.
Prescription and supply coverage and consider how much you have to pay for these items.
Choose the plan that offers the best combination of affordability and coverage that meets your needs.
Get Health Insurance for Type 1 Diabetes
Type 1 diabetes is when your body produces very little or no insulin at all. You need to be sure your health insurance policy covers those items pertaining to your illness. As a diabetes patient, you're going to pay higher premiums than the average policyholder. Costs balance between what you pay up front and what you pay out-of-pocket and when you're actually accessing care.
If you don't have health insurance through your employer, you need to consider which type of plan is best for you. The types of healthcare available through different plans can have a big impact on your quality of life. Types of plans include:
Preferred provider organization (PPO)
Health maintenance organization (HMO)
Exclusive provider organization (EPO)
High-deductible health plan (HDHP)
You will also need to pay special attention to your prescription drug costs as most type-1 diabetics require specialized and often expensive medications. Having diabetes means using your health coverage more often than the average person.
Get Health Insurance for Type 2 Diabetes
Type 2 diabetes is when there is a problem with the way the blood regulates and uses blood sugars. This leads to too much sugar in the system. While health insurance for diabetics with type 2 is still expensive, it's not as expensive as it is for those with type 1.
The good news is, getting health insurance if you have type-2 diabetes is more affordable because of the Affordable Care Act. Type-2 diabetes management and prevention are even available through Medicare and Medicaid. There is no denial of coverage because of preexisting conditions.
Affordable options for private insurance are available through an employer's policy or the healthcare marketplace.
Choose a Diabetic Health Insurance Plan
You deserve high-quality healthcare and insurance to ensure you have access to the necessary testing supplies and medications. It's worthwhile to get multiple quotes to find the best plan for your coordinated care.
Frequently Asked Questions
Is health insurance for diabetics hard to find?
Because of the Affordable Care Act, health coverage for diabetes is more affordable than ever. Most insurance providers offer some kind of diabetes plan directed at helping their members better manage their diabetes and live a normal life.
Answer Link
What is the difference between type 2 and type 1 diabetes?
Type 2 diabetes is when there is a problem with the way the blood regulates and uses blood sugars. Type 1 diabetes is when your body produces very little or no insulin at all.
Answer Link