Want to jump straight to the quotes? Compare here and find the cheapest premium with the best coverage.
Figuring out the best health insurance plan can be confusing whether you're choosing coverage from your employer, a Marketplace plan or buying direct from a private health insurance provider. And with Marketplace and Medicare Open Enrollment approaching, now is the time to start considering your options.
Lucky, there are plenty of ways to find affordable health insurance quotes from the comfort of your home, even if you don't qualify for an employer-sponsored plan.

Best Health Insurance Providers
What is the Best Health Insurance?
While many of the providers listed above are some of the most popular health insurance providers, which plan from which company fits best really depends on 1 factor: you. The best plan is the one that fits your needs, both immediate and long-term, at a price point that you can afford.
Here is what you should consider when comparing health insurance plans:
Where are you eligible to get insurance from? Are you eligible for health insurance from your employer, through the American Affordable Care Act Marketplace or a private insurer? If all 3, which offers the best coverage at the best deal?
Is there an open enrollment period happening right now for either an employer or government sponsored plan? If not, do you need short term health insurance?
How much coverage do you need and what type of coverage is most important? This is especially important to consider if you're in poor health now and will need robust insurance to cover medical expenses. This means comparing premiums, deductibles, coverage and annual maximums.
What premium price are you comfortable paying each month? Your premium is your monthly bill for health insurance coverage.
What deductible level are you comfortable at? Your deductible is usually the out-of-pocket amount you're required to pay before your coverage kicks in. Plans with lower premiums often have higher deductibles, and vice versa.
Do you need a high annual maximum? This is especially important if you'll need a lot of help from your insurance company to cover medical expenses in the upcoming year. If a plan has a low annual cap on coverage, you may find yourself paying way more out-of-pocket than you can afford.
Does a plan cover your needs? If you only need basic preventative or just-in-case-coverage, are you paying a low enough premium to justify coverage you don't use that much? How is the prescription drug coverage? What is the co-pay model? How is the emergency and surgical coverage if you anticipate needing these services?
Do you have provider network requirements? Some providers only work with certain health insurance networks. If you have a doctor you want to keep, or a certain specialist you need to see, you'll want to look at if those providers work with an insurance plan before you sign up for it. Also, it's worth knowing if an insurance provider requires referrals for specialists before you choose a plan.
The Average Cost of Health Insurance
The price you'll pay for health insurance will vary depending on your age. As you get older, your medical care costs typically increase and you'll pay more for insurance.
The average monthly premium for health insurance for an individual falls into these average ranges:
| Age | Monthly Premium |
| --- | --- |
| Under 18 | $150 |
| 18 to 24 | $180 |
| 25 to 34 | $240 |
| 35 to 44 | $300 |
| 45 to 54 | $400 |
| 55 to 64 | $580 |
What Does Health Insurance Typically Cover?
Long-term health insurance plans are legally required to offer some form of coverage for the 10 essential benefits laid out by the ACA. No matter which ACA Marketplace plan you purchase, you'll have coverage for at least the following:
Ambulatory patient services, including care that you receive without being admitted to the hospital
Emergency services at any hospital, regardless of whether the hospital is in your network
Hospitalization, including planned surgeries and overnight stays
Prescription drugs
Treatment for mental health and substance abuse disorders, including both inpatient and outpatient treatments and therapies
Pregnancy, maternity and newborn care, including breastfeeding support
Rehabilitative and habilitative services and treatments required to regain physical or cognitive abilities after you're injured or to treat a chronic condition
Preventive and wellness services, including vaccinations and routine physicals
Lab work and blood tests
Pediatric services for kids for all of the above-listed services, plus dental and vision services
If you're a female, your insurance provider also needs to cover all forms of birth control approved by the FDA. This includes barrier methods, hormonal methods and emergency contraceptives. Your insurance may not extend to birth control if you get your health insurance through an employer registered as a church or religious nonprofit.
These essential benefits only apply to long-term plans you purchase on the ACA Marketplace. If you buy a short term plan outside of the Marketplace, your insurance provider may pick and choose which services are covered. Almost every short term plan excludes coverage for prescription drugs and maternity care, and you can also be denied coverage for a preexisting condition. Before you enroll in a short term plan, be 100% sure you know what your plan covers.
What Does Health Insurance Not Cover?
Even the best ACA health insurance plan won't cover everything. Let's take a look at some common exclusions you might see on your health insurance policy:
Cosmetic surgery: No insurance plan will cover elective or nonessential surgery.
Dental and vision services for adults: Under the ACA, your insurance provider only needs to cover dental and vision services for the children included in your plan. If you'd like to add these coverages for adults on your plan, you'll typically be able to purchase an additional plan through your insurance company.
Weight-loss surgery: There is currently no federal requirement that compels insurance companies to cover bariatric surgery, even if it's deemed medically necessary. However, a number of states have introduced their own requirements.
Non-routine vaccinations: Your insurance provider is only required to cover vaccinations and boosters considered routine by the CDC. If you need a nonroutine vaccine before travel (like yellow fever or hepatitis A vaccines), you'll probably need to cover it out of pocket.
Male birth control: The ACA's birth control requirement only extends to female contraceptives. Health insurance plans rarely cover male forms of birth control.
If you buy a short term plan, your list of excluded services will be much longer. Read your policy's terms before you buy to make sure you have the benefits you need.
1. Best Overall Health Insurance: UnitedHealthcare
As one of the largest health insurance providers in the United States, UnitedHealthcare is available in nearly every ZIP code.

# of Healthcare Providers
855k+
UnitedHealthcare offers a wide variety of insurance options from supplemental plans for students to fully-compliant Affordable Care Act (ACA) plans for individuals and families. UnitedHealthcare has a variety of metal tiers and varying plan options to help you balance your costs and coverage.
Prefer to handle your insurance online? UnitedHealthcare also provides one of the best online health portals with virtual consultations at no additional cost. You can also schedule doctor appointments, view your claims and manage your policy all from your MyUHC account.
# of Healthcare Providers
28k+
Pros
Coverage in all 50 states and outside the country
Covers both generic and brand-name drugs
Wide network of doctors, hospitals and specialists
Cons
Plans offered through regional companies, meaning you must look to your regional company for specific policies
Main customer service helpline may be difficult to reach
2. Best for Wide Coverage: Blue Cross Blue Shield
Looking for the widest range of coverage possible? Be sure to consider a plan from Blue Cross Blue Shield.
Blue Cross Blue Shield maintains one of the largest networks and insures 1 out of every 3 Americans — a vital asset if you live in a rural area where fewer health insurance companies operate.
Blue Cross Blue Shield offers plans with varying deductible and coinsurance options to help you choose a plan you can afford. The provider also maintains a comprehensive patient portal to view your policy, find doctors in your network and schedule appointments online. You'll find coverage in nearly every part of the country and a comprehensive range of plans. Blue Cross Blue Shield is a great option for almost anyone who needs coverage.
# of Healthcare Providers
150k+
Pros
Many services available in one location
Ability to make appointments online or using an app
Good customer service
Cons
Limited service area
Need to stay in the Kaiser Permanente network for most services
3. Best for Affordable Plan Options: Kaiser Permanente
Kaiser Permanente is a private health insurance provider that operates as both your insurance provider and your network. Kaiser Permanente passes the savings along to you by cutting out the middleman and providing you with the care you need.
The company's HMO plans are some of the most affordable in the country — an excellent choice if you're struggling to access affordable care. Kaiser Permanente also offers a wide variety of plan options and tiers so you can customize your premium and the level of benefits you receive.

# of Healthcare Providers
700k+
Pros
Printable medical ID cards
Easy access to tools and resources
Pleasant user experience
Cons
Not all plans ACA-compliant
4. Best for Online Access: Aetna
Aetna offers tiered health insurance plans, and the company takes special care to streamline and improve on the patient portal model. Through your Aetna account, you can schedule appointments, find new doctors or specialists, print your medical ID card and more.
Aetna also offers a comprehensive app compatible with iPhone, Android and the Apple Watch to help you set and work toward your health and fitness goals. If you're tech-savvy and need an online one stop shop for your healthcare needs, Aetna is an excellent choice.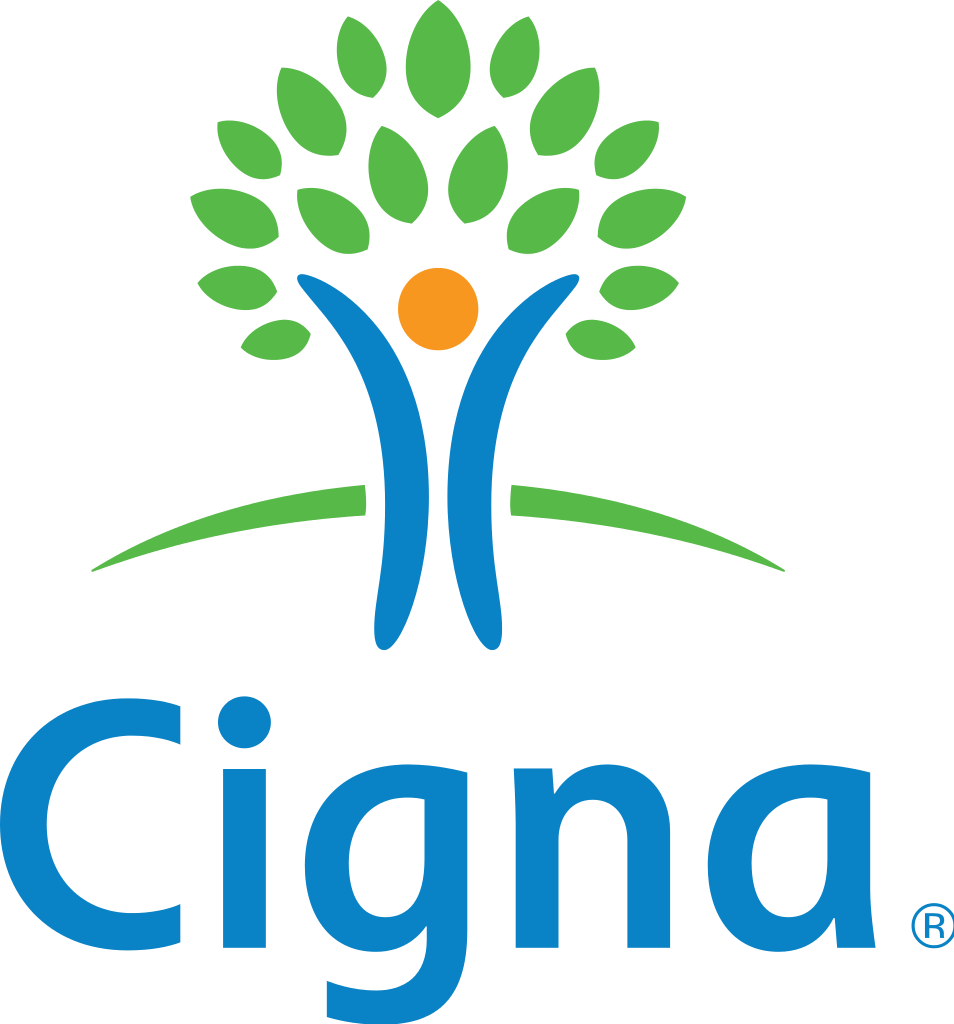 # of Healthcare Providers
875k+
Pros
Home delivery for prescriptions
Health management mobile apps
Easy ID card replacement
Cons
Can have high deductibles
5. Best for Coverage Outside of the U.S.: Cigna
An accident or illness can strike at any time, so if you're a frequent traveler, you might find yourself with a lapse in coverage when you need it the most. A lot of health insurance companies don't extend coverage outside of the United States.
However, with Cigna's International Health Insurance plan, you have access to a network of over 1.65 million hospitals and medical professionals around the globe. Plans are valid for everything from short vacations abroad to extended stays outside of the country, and customer service is available 24/7 to help you when you need it.
# of Healthcare Providers
58k+
Pros
Medicare Parts A + B and Medigap plans available
6% discount if you enroll online
Shop plans by ZIP code
Cons
Discount not available CA, CT and OH
6. Best for Medicare Advantage: Humana
Are you a senior citizen? If so, you'll typically have access to free or low-cost Medicare issued through the federal government. You might also want to choose a Medicare Advantage plan from a private company because Original Medicare doesn't cover everything.
Humana specializes in offering exceptionally affordable Medicare Advantage plans intended to offer more coverage than Original Medicare. Many of Humana's options offer $0 monthly premiums, and most plans also include $0 deductibles. You can even supplement your Medicare Advantage plan with a comprehensive prescription drug plan for as little as $13 per month. If you're close to age 65 and think a Medicare Advantage plan might suit your needs, consider a plan from Humana.
Protect Your Health with the Right Insurance
Getting health insurance doesn't need to be complicated or overly expensive. Begin by collecting a few quotes in your area customized with your date of birth and ZIP code. You might be surprised at just how affordable it is to find a plan for your family.