Cramer: Stop Jumping To 'Conclusions Based On The Tape'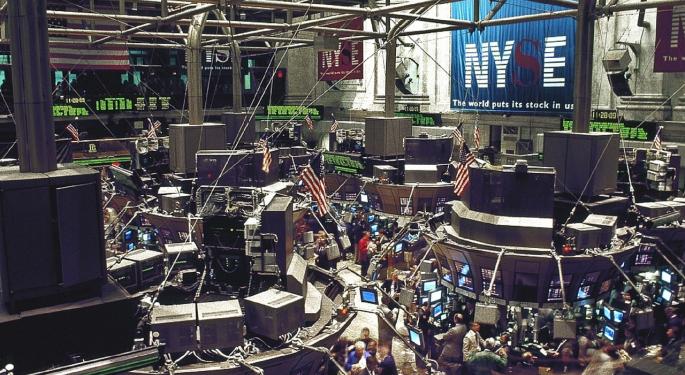 Every so often the stock market sees a wildly unpredictable and mind-boggling move that results in some investors jumping to the wrong conclusion.
The Expert
CNBC's Jim Cramer.
The Strategy
"I'm urging you not to jump to conclusions based on the tape."
The Thesis
There are countless examples of when the stock market sends the wrong signal and leads investors to jump to the wrong conclusion, Cramer said during his daily "Mad Money" show Wednesday. For example, shares of Home Depot Inc (NYSE: HD) were trading lower by $2 per share ahead of its Tuesday earnings report, which gave the impression that a mediocre-at-best quarter would be reported. But Home Depot smashed expectations and management's comments during the post-earnings conference call added more conviction to the bullish case.
"It was right there, at $163, down $2, and a lot of people sold," Cramer said. "It's just that the sellers turned out to be wrong, and you really don't want to be wrong in this business — it's too expensive."
Another example can be found in Warren Buffett's confirmation he will be unloading another 30 percent of his stake in International Business Machines Corp. (NYSE: IBM). Many investors made the argument that owning a stock that Buffett has "given up on" is a no brainer decision but Cramer disagrees.
"At these levels IBM's stock yields 4 percent, and to me, the stock feels like it's become an emotional juggernaut," he said. "I believe in the turn here. I think the stock can go a little lower, but boy, is it getting intriguing."
Finally, shares of Walt Disney Co (NYSE: DIS) sold off heavily after its earnings report, which implied investors were unhappy. Investors who followed the market's lead and sold their stake in the company are once again guilty of jumping to a conclusion based on the tape. After all, Disney's earnings report gave investors "too much to like," including updates on movies and streaming video offerings.
"Do not take your cue from the action," Cramer concluded. "In this business, stocks are often wrong. Instead, you need to do your own homework, pick your prices, and then patiently wait for the names you like to pull back for a bad reason, something that happens with alarming frequency."
Related Links:
Q3 13F Roundup: How Buffett, Einhorn, Paulson, And Others Adjusted Their Portfolio
Disney's Streaming App Pricing Will Cost 'Significantly Less Than Netflix'
Posted-In: Mad Money retailers stock market streaming video Warren Buffett Jim CramerMedia Best of Benzinga
View Comments and Join the Discussion!