In A Turbulent Week, A Look At The Least Volatile Stocks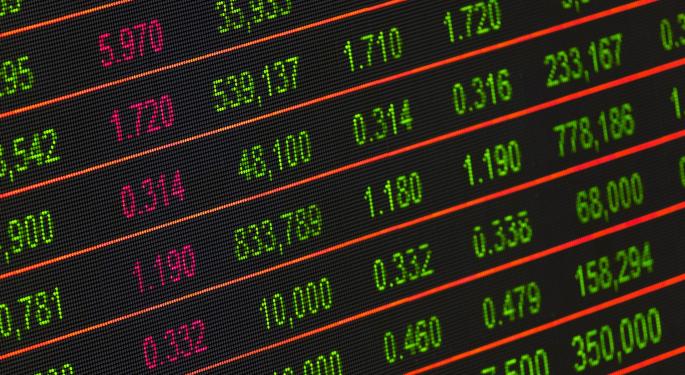 Market volatility continued Thursday with the Dow Jones Industrial Average posting another triple-digit loss. Naturally, very few stocks have navigated the volatility seen over the past few trading sessions unscathed, so investors may want to take a closer look at stocks that experienced the least volatility over the past year.
The Expert
CNBC's Dominic Chu.
The Strategy
There are multiple ways to measure which stocks are experiencing low levels of volatility, but in this case simpler is better, Chu said during Thursday's "Squawk Box" segment: The stocks with the lowest amount of volatility are those with the narrowest ranges between their respective 52-week high and 52-week low.
The Thesis
There are only 33 stocks within the entire Russell 1,000 index with a 20-percent range between the 52-week high and 52-week low, Chu said. Among the 33 stocks are a handful of names that are familiar with many investors, including:
It is important to note that low volatility over the past year does not imply that a stock is "safe," Chu said. Nevertheless, it could be used as a tool to try and gauge which stocks are likely to experience least amount of swings ahead.
Related Links:
One Of The Creators Of The VXX Explains The Problem With Many Volatility Products
Remember The '50 Cent' Options Trader? Well Someone Is Making Even Bigger Bets On Volatility Spikes
Posted-In: CNBC Dominic Chu Volatility Volatility StocksMedia Best of Benzinga
View Comments and Join the Discussion!