Cramer Pleads Investors Not To Make This Major Mistake During A Sell-Off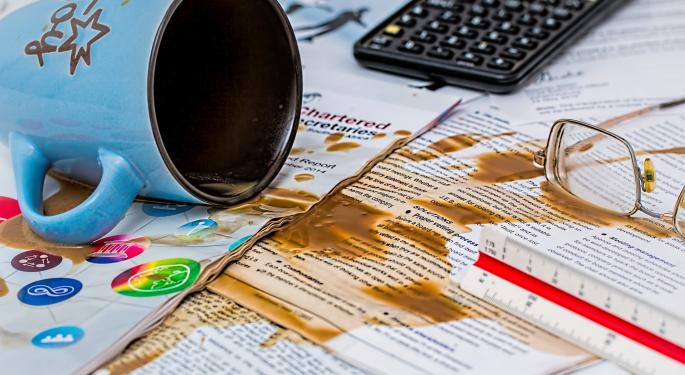 The Dow Jones Industrial Average peaked north of 22,000 in August but has since dipped around 500 points, which has many investors nervous that the bull run has come to an end and the long-overdue pullback is here.
Investors are naturally free to come to their own conclusions about the market's direction, but CNBC's Jim Cramer has one major warning for investors who think the sell-off will gain momentum moving forward.
"Never assume that just because something happened, it has to make sense because the market is always supposed to make sense," Cramer said during his daily "Mad Money" show on Friday. "That's nonsense."
On any given trading session, the market may be sending investors confusing signals. Stocks can go higher on concerning or poor news or move lower on encouraging and positive news, Cramer noted. Investors who think that the stock market is rational all the time are just wrong, and in some cases, there is a logical explanation to explain a stock's move.
Don't Do This
"The worst mistake ... the most common mistake you can make these days is to say that because a particular stock or commodity trades at a given level it, therefore, deserves to trade there. Often, that is just fiction now," Cramer added.
For example, suppose a very large mutual fund or hedge fund is in need of capital immediately and their best option is to sell part of their stake in Facebook Inc (NASDAQ: FB), Cramer explained. This will likely result in some investors selling their position in Facebook and missing out on future gains because they were spooked by a short-term dip in the stock.
On top of that, financial media will likely make it even more stressful for investors and will try to come up with invalid reasons to explain why stocks are weak, Cramer concluded.
Bottom line, the market's irrationality is an opportunity for investors to profit — not a sign to retreat.
Related Links:
Cramer's Guide On How To Make Children 'Fluent In The Language Of Finance'
Posted-In: Dow Jones Mad MoneyCNBC Education Jim Cramer Markets Media General Best of Benzinga
View Comments and Join the Discussion!