A Lot Of Stocks On The Cheap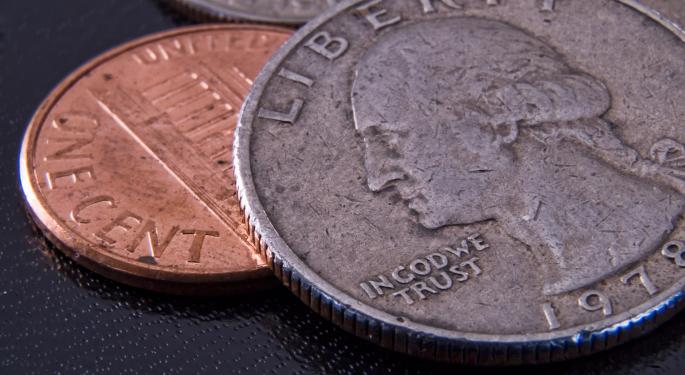 Investors looking for wide-ranging exposure to U.S. stocks on a cost-effective basis have a wide array of index funds and exchange-traded funds to choose from. One of the most popular is the Vanguard Total Market ETF (NYSE: VTI).
When the just over 500 stocks found in the S&P 500 and the corresponding tracking funds, just will not do, total market funds such as VTI are the logical next destination. For its part, VTI holds over 3,600 stocks. VTI is big in another way. With $81.7 billion in assets under management at the end of July, VTI is the third-largest U.S.-listed ETF, trailing only the SPDR S&P 500 ETF (NYSE: SPY) and the iShares S&P 500 Core ETF (NYSE: IVV).
VTI tracks the CRSP US Total Market Index, which feature large-, mid- and small-cap stocks from both the growth and value spaces.
Pros And Cons
Like many broad or total market ETFs, including S&P 500 funds, VTI weights its holdings by market value, a strategy that has advantages and drawbacks.
"However, market-cap weighting has its pluses and minuses," said Morningstar in a recent note. "It can be a beneficial approach in momentum-driven bull markets, but it can also lead to significant sector and single-security concentration, as witnessed at the height of the technology bubble. So, market-cap-weighted indexes' greatest strength is arguably also their weakness."
VTI differs from the S&P 500 at the sector level. The total market ETF devotes 20.5 percent of its weight to financial services stocks and 17.8 percent to technology. In the S&P 500, technology is the largest sector weight, followed by financials and healthcare. Healthcare and industrials each represent 13 percent of VTI's weight.
A Low Fee
Total market funds focusing on U.S. stocks are usually inexpensive and VTI is no exception to that rule. The Vanguard ETF charges just 0.04 percent per year, or $4 on a $10,000 investment. That makes VTI cheaper than 96 percent of rival funds, according to Vanguard data.
"The fund's 0.04% expense ratio is nearly the lowest in the Morningstar Category and gives it a large cost advantage over the average large-blend fund, helping its relative performance," added Morningstar. "The fund does carry meaningful risk. It fell 55% during the bear market from October 2007 through March 2009. As a passive index fund, the fund stays fully invested all the time, so it won't miss a rally, but it exposes investors to the full brunt of market downturns."
Over the past three years, VTI's up 28.3 percent, trailing the S&P 500 by 180 basis points over that stretch. VTI's top 10 holdings combine for 16.5 percent of the ETF's weight.
Related Links:
View Comments and Join the Discussion!
Posted-In: morningstarLong Ideas Broad U.S. Equity ETFs Top Stories Markets Trading Ideas ETFs Best of Benzinga