There Is Room For Bonds In Every Portfolio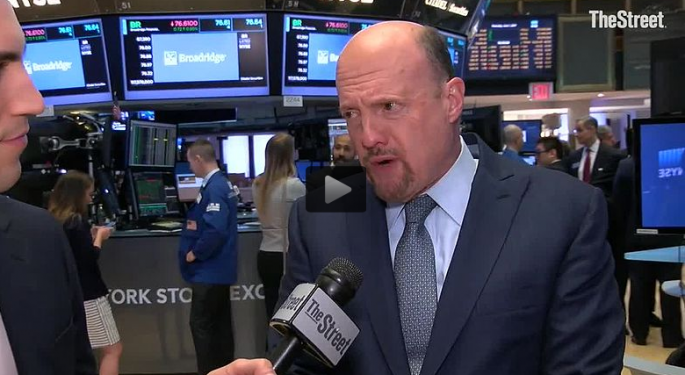 Why would any investor want bond exposure when stocks continue to rise higher and many dividend payers offer superior yields? CNBC's Jim Cramer has a simple answer: Stocks are intended for capital appreciation, turning "money into more money." On the other hand, bonds are intended for capital preservation, "protecting your money" by offerings safe but smaller returns.
In other words, investors should allocate cash that they can't afford to lose in bonds and the rest can be invested in stocks, Cramer emphasized during a recent "Mad Money." Naturally, age plays a factor in this logic, as investors who are under the age of 35 don't need to own bonds. Investors in this age group won't get rich from owning fixed-income securities and can afford to take risks.
Cramer recommends that investors in their 30s hold no more than 20 percent of their investments in bonds, and this figure is even for conservative investors. After all, bonds are a "fool's games" for the young generation, but over time as younger investors turn older some of their gains from stocks should be shifted to bonds. But even people in their 60s and older would be foolish to be allocated 100 percent in bonds.
"Some part of your portfolio should always be trying to create more wealth in case you live longer than you expect and need more money to support yourself," Cramer concluded.
Related Links:
Bonds, Yields And Interest Rates – The Confounding Relationship Explained
Bond ETFs Set To Surge In Popularity
________
Image Credit: Screengrab from TheStreet [CC BY 3.0 (http://creativecommons.org/licenses/by/3.0)], via Wikimedia Commons
Posted-In: bonds CNBC Mad MoneyBonds Top Stories Markets Media Personal Finance Best of Benzinga
View Comments and Join the Discussion!