Bond ETFs Set To Surge In Popularity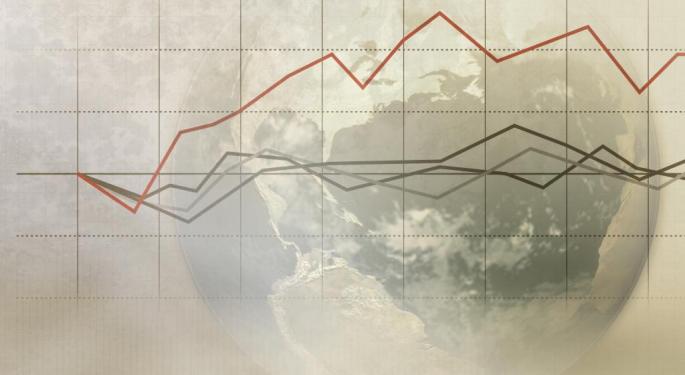 Fifteen years ago today, Barclays PLC (ADR) (NYSE: BCS) entered the new world of exchange traded funds which focuses on bonds, CNBC's Bob Pisani reported. Fast forward to today, there are nearly 1,000 different bond ETFs in existence that hold a collective $700 billion in assets, $500 billion of which are American.
While this appears to be a large number, the fact remains the total bond market across the world is valued at $49 trillion which dwarfs the combined value of stocks at $26 trillion, Pisani said. As such, the ETF market for bonds accounts for a mere 1 percent of the total bond market. For instance, 10-year Treasury futures trade around $146 billion a day but the related bond ETFs trade just $6 billion a day.
The ETF business is poised to surge over the coming years for both bonds and stocks. Specifically, the bond ETF business could at the very least double, if not triple in the next five years, Martin Small, head of iShares America, told Pisani. This would still represent less than 5 percent of the bond market in five years and still fall notably short of the ETF business for stocks.
Specifically, ETFs that offer exposure to U.S. stocks today represents 8 percent of the overall market and this could surge to 50 percent over the same five-year period. The reason for this is simple: ETFs are a lot cheaper and many investors will come to realize this fact over time.
"People who are charging a 1 percent commission are going to have to explain why that is a better deal than owning a bond ETF," Small said.
Related Links:
Fight Rising Rates With This New ETF
View Comments and Join the Discussion!
Posted-In: Bob Pisani Bond Bond ETF CNBCBonds Markets Media ETFs Best of Benzinga