Berkshire Hathaway And Its Massive Cash Hoard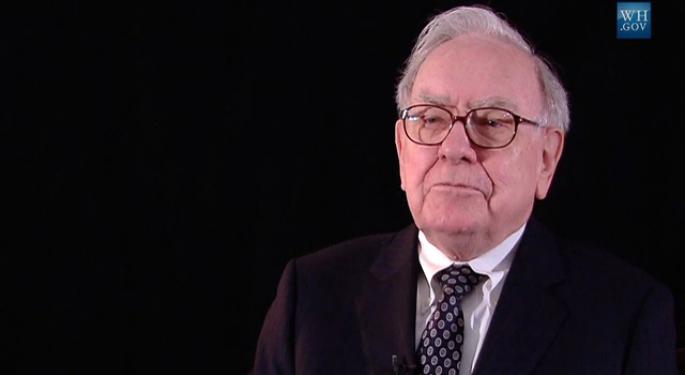 Berkshire Hathaway Inc. (NYSE: BRK-A) (NYSE: BRK-B), owned by Warren Buffett, is sitting on a huge cash pile. The company's latest 10-Q filing revealed that as of June 30, 2017, it had cash and cash equivalents as well U.S. Treasury bills, worth $99.75 billion in total, just shy of the nine-figure mark.
This compared to $86.37 billion the company at the end of December 2016.
Cash and cash equivalents refer to those short-term assets that are highly liquid.
Berkshire Vs. Other Cash-Rich Companies
Is Cash Richness Good?
Too much of anything is often considered bad. Cash, of course, is essential, as it offers protection during tougher times and provides capital for investment in projects or ventures that can fuel growth.
However, too much cash isn't a viable option for the company. The ideal cash balance for a company is the amount that can help it to meet its interest expenses and capital expenditures and provide a cushion to meet any contingencies. If a company goes on hoarding cash, it signals that the company has run out of investment ideas, which in turn can affect growth in the long run.
There is another perspective too. In economics, there is a concept called opportunity cost of capital, which is the incremental return one foregoes by preferring one investment avenue over another. So, if the returns on holding cash are less than the returns a company earns by investing in a project or a security, then it has lost out on the opportunity cost of capital.
See also: If Colgate's Looking To Sell Itself, Would Berkshire Be Looking To Buy?
Opportunities Before Berkshire
Berkshire, as a policy, does not pay dividends to shareholders. The first priority of the company is to invest in its existing businesses, which range from construction to finance to autos to railroad to media to clothing to household products to business services, either by way of making bolt-on-acquisitions or buying assets for its existing businesses.
After meeting out the needs of its current businesses, the company also looks out for outside acquisitions, which has helped the company bring diverse businesses into its fold over the years.
Berkshire also has an institutional portfolio, and as of March 31, 2017, the company had positions in 47 companies, with the sectoral break-up of the investments being:
Financials: 29.63 percent.
Consumer Non-Cyclicals: 28.45 percent.
Technology: 20.21 percent.
Industrials: 8.27 percent.
Consumer cyclicals: 6.19 percent.
Energy: 4.16 percent.
Basic Materials: 1.62 percent.
Health Care: 1.47 percent.
Although Buffett is wary of investment in technology, he has continued to augment a 9.81 million-share stake he initially purchased in Apple in the first quarter of 2016 to 129 million as of March 31, 2017.
However, Buffett has gone on to trim his stake in another technology company, namely International Business Machines Corp. (NYSE: IBM), in which he has chalked up a loss.
Financial firms, which were caught in the throes of the Great Recession of 1987–88 were offered a helping hand by Buffett, with the Oracle of Omaha sensing an opportunity in them.
Buffett invested $5 billion in preferred shares of Bank of America Corp (NYSE: BAC) in 2011. He recently exercised warrants in the company, acquiring 700 million common shares at an exercise price of $7.14 each or about $5 billion. The shares were worth $17 billion at the closing price that prevailed then, pocketing him a profit of $12 billion.
"I hate cash," Buffett told in an interview to CNBC.
"I mean we are investing," he said. "But [cash] is a holding position until you find something else. But the very fact that interest rates are that low makes it hard for us to buy other things because other people buy things with borrowed money, and borrowed money is so cheap."
Given the bubble seen across asset classes amid one of the biggest bull market ever, who knows, Buffett may be biding his time to buy into some undervalued company or asset that could generate overwhelming returns in the long run.
______
Image Credit: By USA White House - https://www.whitehouse.gov/photos-and-video/video/2011/02/16/2010-presidential-medal-freedom-recipient-warren-buffett, Public Domain, via Wikimedia Commons
View Comments and Join the Discussion!
Posted-In: CNBC Warren BuffettEducation Top Stories Media Trading Ideas General Best of Benzinga