Barron's Picks And Pans: Citigroup, Honeywell, Twitter And More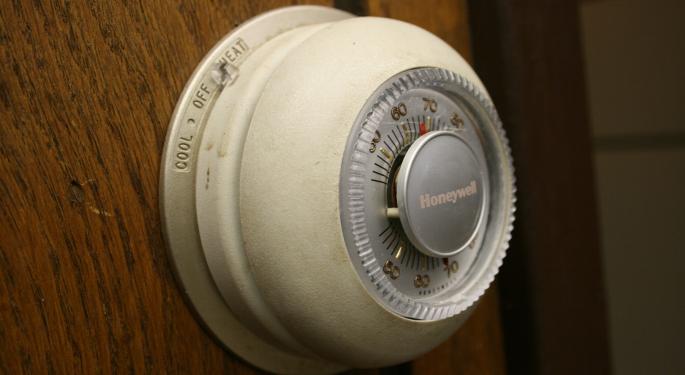 This weekend's Barron's offers a look at a financial giant that has laid out some ambitious goals.
Other featured articles discuss an industrial giant with a new chief executive and a specialty retailer that is turning things around.
The prospects for a pair of social media giants are also examined.
"Citigroup Shares Could Rise by 50%" by Andrew Bary points out that after years of restructuring and repositioning, Citigroup Inc (NYSE: C) last week laid out some ambitious financial targets at its first investor day since 2008, and Wall Street liked what it heard. Will strong earnings through 2020 lift the shares almost 50 percent to $100 as Barron's suggests?
In "Honeywell Holders Could See Gains Under New CEO," Lawrence C. Strauss makes the case that shares of industrial giant Honeywell International Inc. (NYSE: HON) could return a total 15 percent in the next year as profits grow and the P/E ratio rises. See why Barron's believes that a smart growth strategy and shareholder-friendly initiatives bode well for the new CEO's tenure and for investors.
Vito J. Racanelli's "Advance Auto Parts Is On the Road to Recovery" suggests that the cheap shares of retailer Advance Auto Parts, Inc. (NYSE: AAP) discount the potential for significant profit-margin expansion and earnings growth. See why its stock could rally 30 percent in the next two years as the company demonstrates it can hold its own against increasing online competition.
See also: It's OK To Stay On The Sidelines With Popular Stocks
Last week, shares of Twitter Inc (NYSE: TWTR) slipped below $17, after trading at $70 after its IPO, and they may be on the way to a hat size, according to "Twitter: No Relief in Sight" by Jack Hough. See why Barron's thinks that as its user base in the United States appears to be slipping and a buyout seems unlikely, Twitter has to get better or cheaper in a hurry.
In Jack Hough's follow-up article, "Facebook, Up 40% in a Year, Has More Upside," find out how Facebook Inc (NASDAQ: FB) can deal with its problem of too much demand from advertisers. Even though shares are up sharply since Barron's recommended buying them last year, a big stash of cash and an expected doubling of earnings in the next five years could signal more upside.
Also in this week's Barron's:
How the next evolution in robo-advisors employs the human touch
Achieving the right mix of passive and active fund management
The outlook for Lockheed Martin Corporation (NYSE: LMT) and two others
Whether Amazon.com, Inc. (NASDAQ: AMZN) is about to cool off
How emerging markets are driving hedge gains
Some blue chips poised to boost their dividends
Grading the Trump economy
Coping with the "foie gras" stock market
Image: midnightcomm, Flickr
View Comments and Join the Discussion!
Posted-In: advance auto parts Amazon Amazon.com Barron's Citigroup Facebook honeywellMedia Best of Benzinga