Mutual Funds: Looking To Boost Your Portfolio Diversification?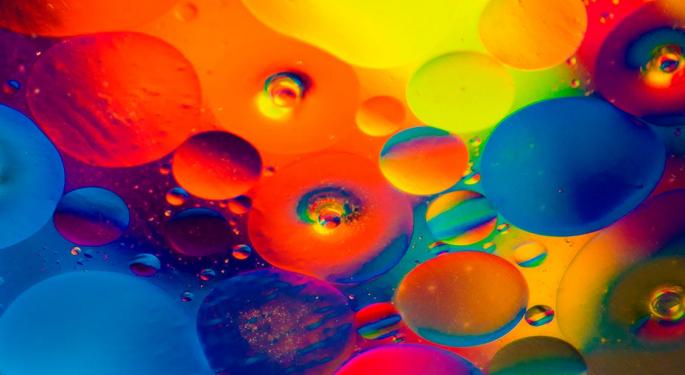 Looking for diversification in your portfolio, but crunched for time, or maybe you have little investment experience? Mutual funds might be one answer. Because mutual funds are generally run by professional investment managers, they offer a way for new investors to get that first market exposure.
But deciding where to invest can be a daunting process. What's your objective? Should you take an aggressive approach, or is a Goldilocks tactic more suitable for your time frame and risk tolerance? Should you consider actively managed funds or those that are passively managed, such as funds that track an index or other benchmark? And finally, how might your tax situation affect your selection?
Before we get ahead of ourselves, let's take a look at the basics.
Mutual Funds: What's in a Name
As the moniker implies, a mutual fund is an investment vehicle that pools the funds of many investors and invests those funds in stocks, bonds, or other assets, as specified by its prospectus—a document that describes the fund's rules, objectives, limitations, and other information.
A fund's investors may range from individual investors' 401(k) plans and individual retirement accounts (IRAs) to institutions such as pensions and university endowments.
Keeping Score
Mutual fund returns come from capital gains and income from the underlying securities of the funds, which are typically stocks and their dividends, bonds and the interest paid on them, and other assets.
Unlike individual stocks, whose prices fluctuate throughout the trading day and can be bought and sold whenever the market is open, mutual funds are priced and settled once a day to what's called a net asset value (NAV). A fund's NAV is the per-share market value of all the securities held by the fund, less any of the fund's liabilities. Anytime an investor deposits money into the fund or redeems shares from the fund, the transactions are included in the day's NAV.
Capital gains on fund assets are typically passed on to investors through taxable distributions, generally on an annual basis. If the securities are not sold, a fund typically nets out all the gains and losses on securities bought and sold, then distributes what's left to fund shareholders on a per-share basis. An investor can choose to take the capital gain or reinvest it in the fund.
With Mutual Funds, You Can Get Diversification…
Suppose you've got $10,000 to invest, and you'd like to spread it across 100 or more big-name technology companies. If you were to invest in individual stocks, your money wouldn't take you too far, right?
But if you were to invest your $10,000 in a large-cap tech fund, for example, you would get exposure to all of its securities, all wrapped up in one product.
Most investment professionals would agree that diversification—spreading your financial eggs across multiple baskets—can help smooth out the ebbs and flows of the market.
Like stocks, mutual funds come in a dizzying variety—stocks and bonds, money markets—covering an array of sectors, sub-sectors, and industries. They can target companies based on market capitalization, dividend history, corporate governance, and more. Mutual funds can even target foreign-based securities.
…But You Give Up Some Control
There are a couple of points worth noting. First, although a mutual fund gives you exposure to the return profile of its securities, you don't hold shares of those securities, so any associated voting rights are retained by the fund, not you.
Plus, if you're interested in adjusting your risk profile, you can't really change the allocations within an individual fund. The fund manager's concern is maximizing return while balancing risk, as well as keeping within the fund's objectives, rather than the portfolio needs of individual fund investors. So if a fund isn't meeting your objectives, your only option is to redeem your shares.
Now that we've covered a few of the basics of mutual funds, we can begin to consider some of the available fund choices out there, and how you might go about selecting among the thousands of available funds. Stay tuned.
Posted-In: TD AmeritradeMutual Funds Education Personal Finance General
View Comments and Join the Discussion!