Award-Winning Young Entrepreneur Talks About The Etsy Of Latin America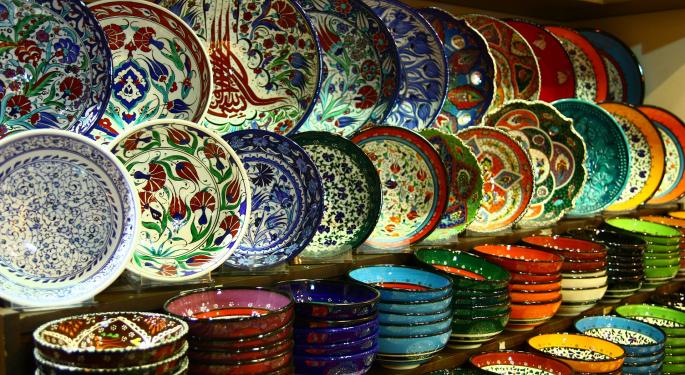 Benzinga recently published an interview with Alexis Caporale, selected as one of the 50 most innovative young leaders in the world for his work as co-founder and CEO of Trimaker, the Latin American leader in 3D printing. However, this is not Caporale's first venture. In fact, the entrepreneur sold his first company by the time he was 22 years old and has since worked in numerous projects, even managing to get a book published titled "The Future of Energy," which can be found on Amazon.com, Inc. (NASDAQ: AMZN).
Caporale's first big endeavor was called Bixti, often dubbed the Etsy Inc (NASDAQ: ETSY) of Latin America.
"From a business standpoint, we're pretty much the same as Etsy. In fact, we started Bixti because we loved Etsy and wanted to have an Etsy in Latin America," he commented. "But, while the model is very similar, our client base is super different. And that, in these kinds of sites, makes a big difference, because working with artisans in Brazil, Argentina or Colombia is very very specific, while working with Etsy's vendors is also very specific. So, it's not like, if Etsy decided to expand to Latin America today, they'd beat Elo7 [the current name of the business, post-acquisition of Bixti]— No way!"
The Vendor Base
The entrepreneur went on to explain why developing a vendor base is the most difficult part behind constructing a business like Bixti or Etsy.
"For six years, my work was talking to artisans and craftspeople on the street [...] And that's very [emphasis omitted] difficult to replicate. That's why I believe Elo7 has a nice opportunity to grow and take the region for itself."
The Elo7 Acquisition
"Bixti started in Argentina and grew pretty nicely, and after less than three years, it was acquired by Elo7, a Brazilian company that was the leader in the Latin American region," Caporale told Benzinga.
"Elo7 had already been funded by Insight Venture Partners, Accel Partners and Monashees Capital. What they were looking with Bixti was to have a team that could accelerate its growth in the rest of Spanish-speaking Latin America [Brazil is the only big Portuguese-speaking country in the region]. Right now, Elo7 is getting about 18 to 20 million visits per month, so it's a big site [...] They don't need a buyout from Etsy or eBay Inc (NASDAQ: EBAY) any longer."
Liked this interview? Now check out our conversation with ArcView's CEO Troy Dayton, who shared his optimistic outlook for the marijuana industry under Trump, and our chat with a leading Spanish-speaking economist who explained the 'Trump Effect' On Latin America.
Note: This interview has been translated from Spanish, without altering the meaning of the statements provided by the interviewee.
View Comments and Join the Discussion!
Posted-In: Emerging Markets Topics Top Stories Success Stories Startups Small Business Markets Tech Best of Benzinga