The Future Of Cryptocurrency: A Chat With Elixxir CEO David Chaum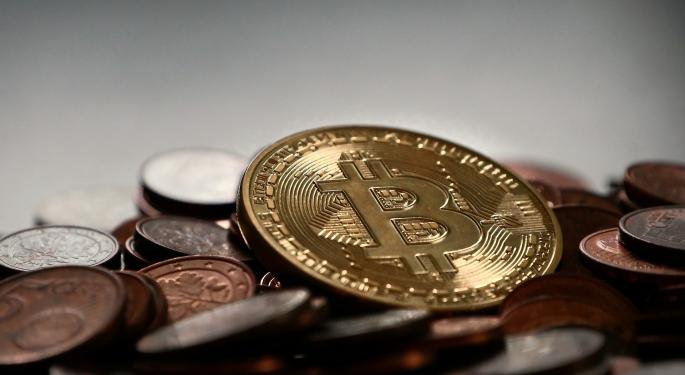 In the 10 years since "Satoshi Nakamoto" developed bitcoin and created the first blockchain database, companies like Elixxir have further revolutionized and specialized the digital currency's capabilities.
With a focus on speed and security, Elixxir has enabled the processing of hundreds of thousands of transactions each second through the convenience of a smartphone app.
The Founder
CEO and founder, David Chaum has a very interesting background in the industry. As an educator and cryptographer, he founded both the International Association for Cryptologic Research and the National Research Institute for Mathematics and Computer Science. His first company, DigiCash, implemented his invention of secured digital cash.
Throughout his career, Chaum advocated for the implementation of an anonymous communication network. With this, he introduced the use of undeniable signatures, a form of digital signature that blinds the message before it's signed, as well as a pseudonym credential system. Chaum is also responsible for the development of group signatures, which allow a member of a group to sign a message on behalf of the entire group.
The Company
Chaum started the company just one year ago.
"I am all in with Elixxir and hope to push cryptocurrency from being a store value to a consumer payment and messaging system that offers the type of privacy people would require from payments."
Elixxir offers a decentralized blockchain platform that allows for communication and value exchange in a safe and confidential manner, according to the company. Since transactions are not linked and communications are encrypted, the company said it ensures true privacy in a quickly growing sector.
The Security
Based on data from Bitcoin Market Journal, roughly 22 million bitcoin wallets have been set up worldwide. This number accounts for the 5 percent of Americans who hold bitcoin, according to the study.
The rise of cryptocurrency is not without ramifications, as the young currency remains, in many ways, underdeveloped and misunderstood. One serious threat revolves around safety and security while dealing with data that holds a monetary value.
"A very fundamental and important observation is that in many parts of the world outside of the U.S. and China, there is a very rational business- and national security-oriented concern about electronic consumer payment and messaging systems." Chaum said. "The threat surrounding these systems is the threat of manipulation or control from entities outside the country in which people use the system."
The Future
While the abstract of Nakamoto's white paper has been successful, the opportunities are hardly fully recognized, Chaum said.
"The vision of allowing everyone to participate in a new kind of ecosystem has not yet come to fruition, and I believe it is needed. In order for this to happen, we need more scalable, secure versions of these fundamental technologies."
Elixxir has incorporated both messaging and payment services into the service Alpha Net. The company's next advancement, BetaNet, is scheduled for a 2019 launch.
Chaum said he remains focused on protecting users against cyberattacks, something he sees as essential if cryptocurrency is to reach its global potential.
"I'm looking forward to being involved in this space until it's everywhere."
Related Links:
A Snapshot Of Bitcoin's Decade-Old Existence
One Year After The Crypto Craze, Wall Street Is Still Scratching Its Head At Cryptocurrencies
View Comments and Join the Discussion!
Posted-In: Bitcoin Bitcoin Market JournalCryptocurrency Fintech Top Stories Exclusives Markets Interview Best of Benzinga