This Week In Cryptocurrency: Coinbase's $8B Valuation, Bitcoin's 10-Year Anniversary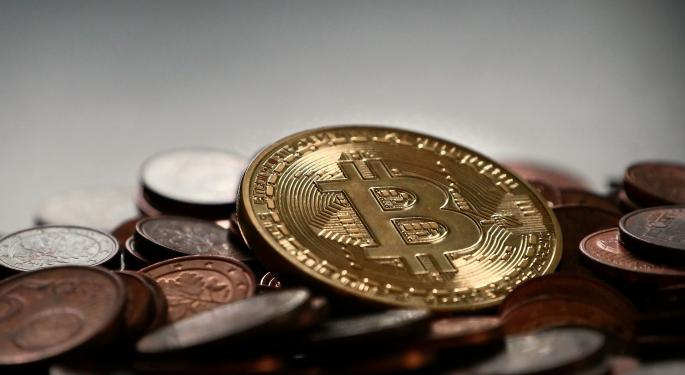 The cryptocurrency market finished a rough week on a high note on Friday, with most major currencies trading up more than 1 percent on the day.
Here's a look at some of the headlines that were moving the cryptocurrency market this week and which currencies were on the move.
Headlines
On Tuesday, Cryptocurrency exchange Coinbase announced it completed a $300 million Series E fundraising round that values the company at about $8 billion. Coinbase's new valuation is an indication of the meteoric rise of the popularity of cryptocurrency trading and Coinbase's leadership in the market. Coinbase's previous fundraising round in August 2017 valued the company at just $1.6 billion.
On Wednesday, the world's first and most valuable cryptocurrency, bitcoin celebrated its 10-year anniversary. Bitcoin was famously launched Oct. 31, 2008 by anonymous cryptographer "Satoshi Nakamoto" and has since grown from a block of just 50 bitcoins in 2009 to a global market cap of more than $110 billion.
On Thursday, Larry Fink, CEO the world's largest asset manager BlackRock, Inc. (NYSE: BLK), said at the New York Times Dealbook Conference in Manhattan Thursday BlackRock would be open to launching a cryptocurrency exchange traded fund only when cryptocurrency becomes "legitimate." Fink said the world has no need for cryptocurrency as a digital store of wealth at the moment, and there's much more potential value in the underlying blockchain technology.
Price Action
The Bitcoin Investment Trust (OTC: GBTC) traded at $6.94, down 0.4 percent for the week.
Here's how several top crypto investments fared this week. Prices are as of 3:45 p.m. ET and reflect the previous seven days.
Bitcoin declined 1.7 percent to $6,360;
Ethereum declined 1.3 percent to $200;
XRP declined 0.1 percent to 45 cents;
Bitcoin Cash gained 6.0 percent to $465;
EOS declined 0.6 percent to $5.35.
The three cryptocurrencies with at least $1-million market caps that have made the biggest gains over the past seven days are:
Gravity: $4.3-million market cap, 3,475.0-percent gain.
NewYorkCoin: $8.2-million market cap, 352.8-percent gain.
Bitcoin Incognito: $4.2-million market cap, 329.3-percent gain.
The three cryptocurrencies hit hardest in the past seven days were:
Happycoin: $12.2-million market cap, 40.8-percent decline.
Atmos: $2.1-million market cap, 38.7-percent decline.
Cashbery Coin: $2.7-million market cap, 37.0-percent decline.
Related Links:
This Week In Cryptocurrency: CENTRE Consortium Announced, Rumored Coinbase IPO
Fidelity Launches Cryptocurrency Services Company For Institutional Investors
View Comments and Join the Discussion!
Posted-In: Bitcoin Coinbase this week in cryptocurrencyCryptocurrency News After-Hours Center Markets Best of Benzinga