Trump, Kim Lay Out Goals For Denuclearization, Security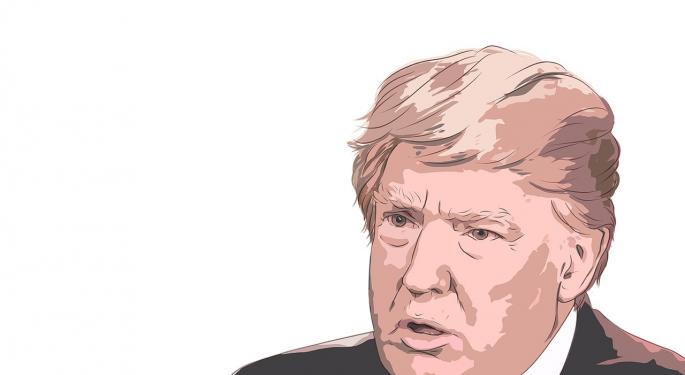 President Donald Trump committed Tuesday to provide security guarantees to the Democratic People's Republic of Korea in exchange for complete denuclearization of the Korean Peninsula.
What Happened
In a vague joint statement released at the end of their historic summit, Trump and DPRK Chairman Kim Jong Un reaffirmed the Panmunjom Declaration signed in April to ensure denuclearization and committed to recovering and repatriating POW and MIA remains.
Why It's Important
The concessions by both parties did not include more expansive measures for global community building.
Trump confirmed that international sanctions on Pyongyang would remain in place and, to avoid irking the nascent ally, Trump halted all joint military operations with South Korea "unless and until we see the future negotiation is not going along like it should."
The U.S., in effect, gained a friend in North Korea by putting distance in another relationship. The strategy follows a week of isolating rhetoric that piqued U.S. allies at the G7 meeting.
Apart from diplomatic implications, critics lamented the lack of details guiding forward motion.
"We believe the remaining questions on timeline, verification and the end result of disarmament efforts will serve to increase Chinese influence on the process, thereby increasing China's leverage with the U.S. in trade negotiations," Height Capital Markets analyst Clayton Allen said in a note.
Allen said the uncertainties increase the possibility that follow-on talks dissolve, drive greater tension and result in weaker U.S. leverage in Asian trade negotiations.
One expert said the groundwork laid for long-term peace and stability is meaningful.
"Six months ago we were talking about the real possibility of conflict and even war, now we have an extended period of diplomacy, and I think that in terms of regional stability will be good, and in terms of perceptions of regional risk for investors across East Asia, it's good news," Kevin Rudd, president of the Asia Society Policy Institute, said on CNBC.
What's Next
No timetable or detailed plans have been formally announced, leading critics to tag the announced outcomes as unsubstantial.
The U.S. and DPRK confirmed they would enact the terms of the joint statement "fully and expeditiously" and hold additional relevant negotiations between U.S. Secretary of State Mike Pompeo and a DPRK counterpart.
"Trump approaches some meetings as legitimate 'get it done' interactions, and some as softer personal sessions," an insider told Axios. "This was about establishing supremacy, setting the tone in some way for a longer play."
Trump told reporters after the summit that the peace process "will involve having a lot of people in North Korea."
Related Links:
The Market In 5 Minutes: G7 Fallout, North Korea Summit, Match Group And More
Trump-Kim Summit: 3 Scenarios And Potential Currency Reactions
Posted-In: Donald TrumpGovernment News Futures Politics Global Markets General Best of Benzinga
View Comments and Join the Discussion!