Barron's Picks And Pans: Lincoln National, Salesforce, Dollar Tree And More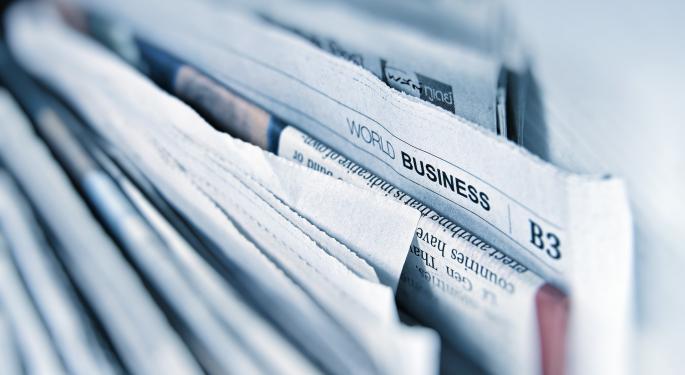 This weekend's Barron's lays out where investors can find safe 5-percent yields.
Other featured articles offer the prospects for an insurer that looks like a bargain and a software company headed to new heights.
Also, what to expect from the iPhone maker, a dollar store operator and two big banks.
"Lincoln National Is a Bargain as Annuity Sales Rebound" by Jack Hough makes a case for Lincoln National Corporation (NYSE: LNC) being poised to capitalize on increased sales of variable annuities. This Pennsylvania-based insurer and investment manager did deliver respectable returns for shareholders during a dreadful industry downturn.
Jack Hough's "Salesforce Can Reach New Heights on Cloud" examines why increased cloud computing spending by companies, as well as the recently completed acquisition of Mulesoft, are expected to bolster the stock price of San Francisco–based software company salesforce.com, inc. (NYSE: CRM). See what CEO Marc Benioff told CNBC last week.
In "Where to Find Safe 5% Yields," Lawrence C. Strauss suggests that if municipal bond yields don't get your juices flowing these days, it may be because you're not looking at them the right way. On the surface, they may yield just 2.5 percent on the surface, but see how Barron's believes that can double when the tax advantages are considered.
On Monday, Apple Inc. (NASDAQ: AAPL) CEO Tim Cook will deliver his latest Worldwide Developers Conference (WWDC) keynote speech, points out "Beyond Buybacks: Apple Prepares to Talk Innovation, Again" by Jon Swartz. With expectations for the conference so muted, could the Cupertino-based iPhone and Mac maker surprise?
In Ben Levisohn's "Mea Culpa on Dollar Tree," see why with shares of Dollar Tree, Inc. (NASDAQ: DLTR) down so much, one might be tempted to recommend holding on for a bounce. Barron's recommended that investors buy shares of the discount variety store operator ahead of its earnings report, but the stock has dropped more than 12 percent since then.
"Banks Shouldn't Play Society's Policeman" by Vito J. Racanelli says some critics may rightly argue that Bank of America Corp (NYSE: BAC) and Citigroup Inc (NYSE: C), which are seeking to restrict their involvement in gun sales, should instead stick to collecting deposits, keeping customers' cash safe and lending money prudently.
Also in this week's Barron's:
Rethinking the rules for retirement
Why Italy is likely to keep the euro
Crypto investment trusts that trade like stocks
Whether it is too soon to bet on Brazil
Whether tariffs will dent steelmakers
Rewards and perils of software subscriptions
Whether higher interest rates trigger a stock exodus
Keep up with all the latest breaking news and trading ideas by following Benzinga on Twitter.
Posted-In: Apple Bank of America Barron's Citigroup Dollar Tree Lincoln National SalesforceMedia Best of Benzinga
View Comments and Join the Discussion!