'Psyched': MindMed Eyes NASDAQ, Ann Arbor Decriminalizes, Mydecine Launches New App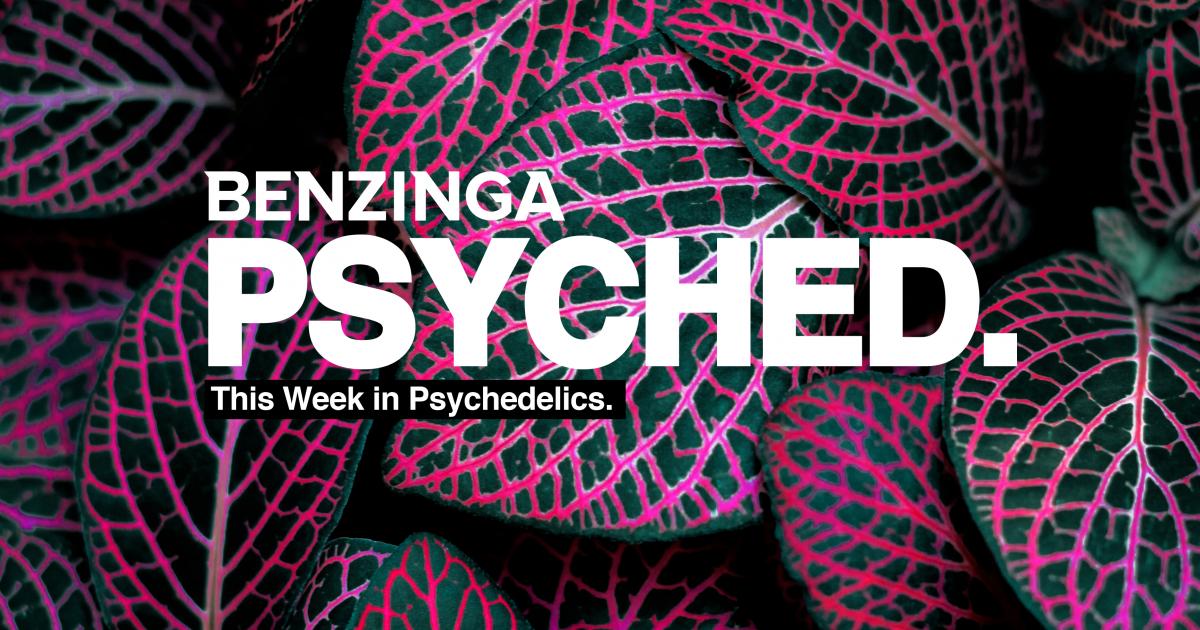 Ann Arbor Votes To Decriminalize Entheogenic Plants and Fungi
The city of Ann Arbor in Michigan voted in favor of the decriminalization of natural psychedelics, including Psilocybe Mushrooms, Ayahuasca, the Peyote Cacti and the Iboga Plant, among others.
The resolution does not legalize the possession, production or commercialization of these substances, but makes planting, cultivating, purchasing, distributing and engaging in practices with entheogenic plants a lowest law enforcement priority.
The City Council stated that the use of entheogenic plants can catalyze profound experiences of personal and spiritual growth and have been shown by clinical studies and traditional practices to be beneficial to the health and well-being of individuals and communities.
The resolution clarifies that commercial sales or manufacturing of these plants and fungi, along with possessing or distributing these materials in schools and driving under their influence, is still punishable by law.
Mydecine Subsidiary Launches Psychedelics Telehealth App
Mindleap Health, a subsidiary of Mydecine Innovations Group Inc. (CSE:MYCO) (OTC:MYCOF), announced the launch of a telehealth platform meant for psychedelic therapy integration.
The service will be available as a mobile app for Android and Apple iOS devices on Sep. 30.
Through the platform, users can contact specialists, schedule appointments and purchase mental health services. Specialists can set their own prices and choose the hours they work each week. The app can be used without a paywall and patients only pay for each session.
Mindleap charges a 9% fee as a percentage of each session. No other fees are charged to therapists.
The app is intended to allow patients in psychedelic treatment to contact mental health professionals who can offer integration therapy. This is a type of practice done after a session with psychedelic drugs, in which a specialist helps the patient make sense of the experience, integrating it into practical and therapeutic knowledge.
MindMed Submits Application To Cross-List At NASDAQ
Psychedelic drug developer MindMed (NEO: MMED) (OTCQB:MMEDF) submitted an application to list on NASDAQ.
The announcement comes after last week's news of Compass Pathways (NASDAQ:CMPS) becoming the first psychedelics company to list on NASDAQ. The move bolstered MindMed's stock to rise almost 50% in the last week alone.
MindMed was the first psychedelics company to go public in March of 2020 on the NEO exchange. The company also lists on the Frankfurt Stock Exchange under the symbol MMQ.
"Psychedelics are being seen as a viable potential solution for treating mental health and addiction by Wall Street," said CEO JR Rahn.
MindMed is currently researching different psychedelic compounds in order to obtain clinical evidence that allows for the regulation of psychedelics as a way of psychiatric treatment. The company has advanced to its second phase of studies of LSD for the treatment of anxiety, suicide headaches and adult ADHD.
Mind Cure Begins Trading On CSE
Mental health and wellness company Mind Cure Health Inc. (CSE:MCUR) announced this week its debut on the Canadian Securities Exchange under the symbol MCUR.
The company stated that its mission is to "identify, develop and commercialize products that ease suffering, increase productivity, and enhance mental health."
On Wednesday, Mind Cure announced it received Health Canada authorization to market its first line of functional mushrooms called Moonbeam Mushrooms. These are non-psychoactive, mushroom-based products sold as dietary supplements.
The Moonbeam line will be commercialized in both powder and capsule form, using formulations made from Lion's Mane, Reishi and Turkey Tail mushrooms. All products are non-GMO, vegan, organic, free of soy and gluten.
© 2020 Benzinga.com. Benzinga does not provide investment advice. All rights reserved.
---